How Atwix helped reboot Furnished UK's visual brand – from the ground up!
We wanted a clean, minimalistic design, and what Atwix delivered was spot-on. Atwix's design was the embodiment of what we envisioned. We loved the design output.
eCommerce Manager at FurnishedUK
Furnished UK is a trusted, online source for fashionable, branded lighting at a fraction of High Street prices. They also deliver custom-sized, made-to-order roller blinds — directly to your door — for the lowest price available anywhere. Furnished is a friendly, family-oriented, small-business brand, on a mission to furnish your home, for less.
While the majority of their sales are made through marketplaces such as eBay and Amazon — and not through their main website — Furnished knows that positioning their own well-designed, branded website at the center of it all, is critical to their overall strategy, helping to solidify their online presence, validate their business in the eyes of prospective clients, and provide important SEO and Google search algorithm prominence.
A business – and branding – challenge
A significant business and marketing challenge arose when Furnished migrated from their original Magento 1 site, to Magento 2, and – due to the switch to the new theme – their pre-existing design elements couldn't successfully migrate. "We had to start over from scratch," says eCommerce Manager, Anthony Dale Orbeta. "It wasn't good, so, [from a design standpoint] we had to redo everything."
Furnished had engaged Atwix to enable their technical migration to M2, so it was a natural fit to leverage Atwix's in-house design capabilities to also facilitate their branding redesign.
"Atwix is at the top-level," says Furnished Director, Chris McCulloch. "Our colors were always the same, so we just gave Atwix a high-level overview of what we were looking to accomplish, and let them run with it. They produced a set of template options and we were happy to pick one as our own."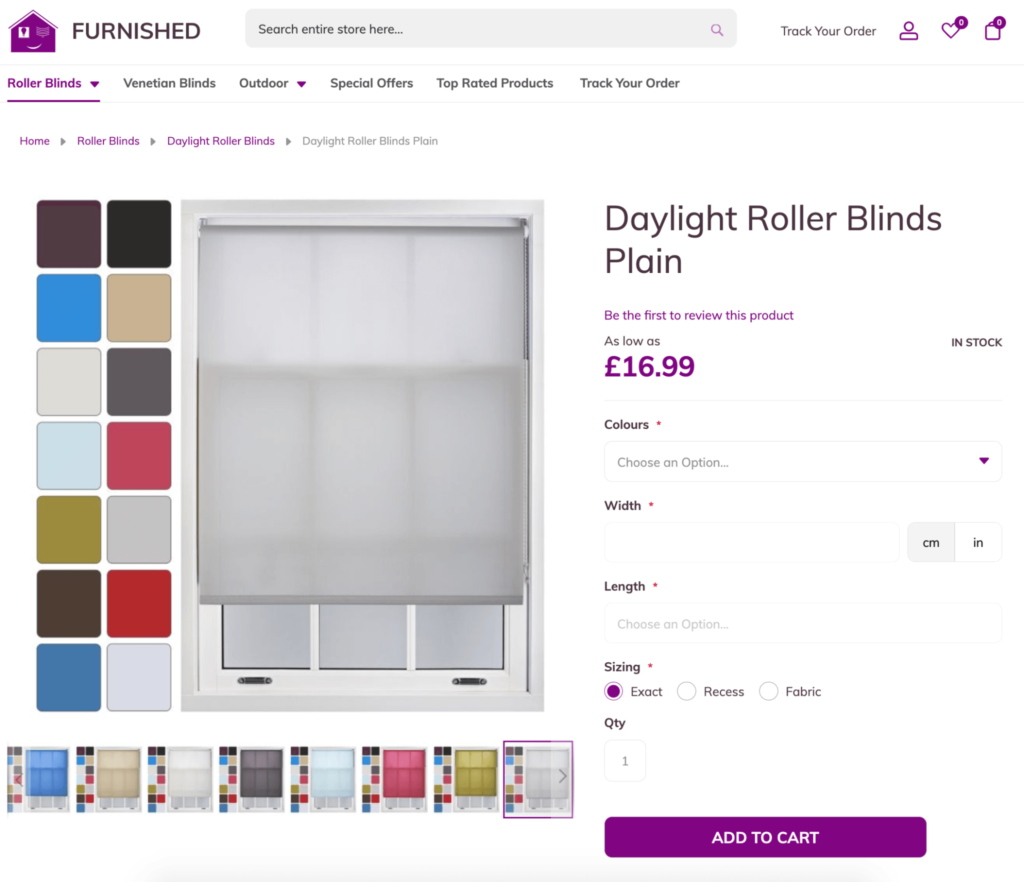 "We wanted a clean, minimalistic design, and what Atwix delivered was spot-on," adds Anthony Dale Orbeta. "Atwix's design was the embodiment of what we envisioned. We loved the design output."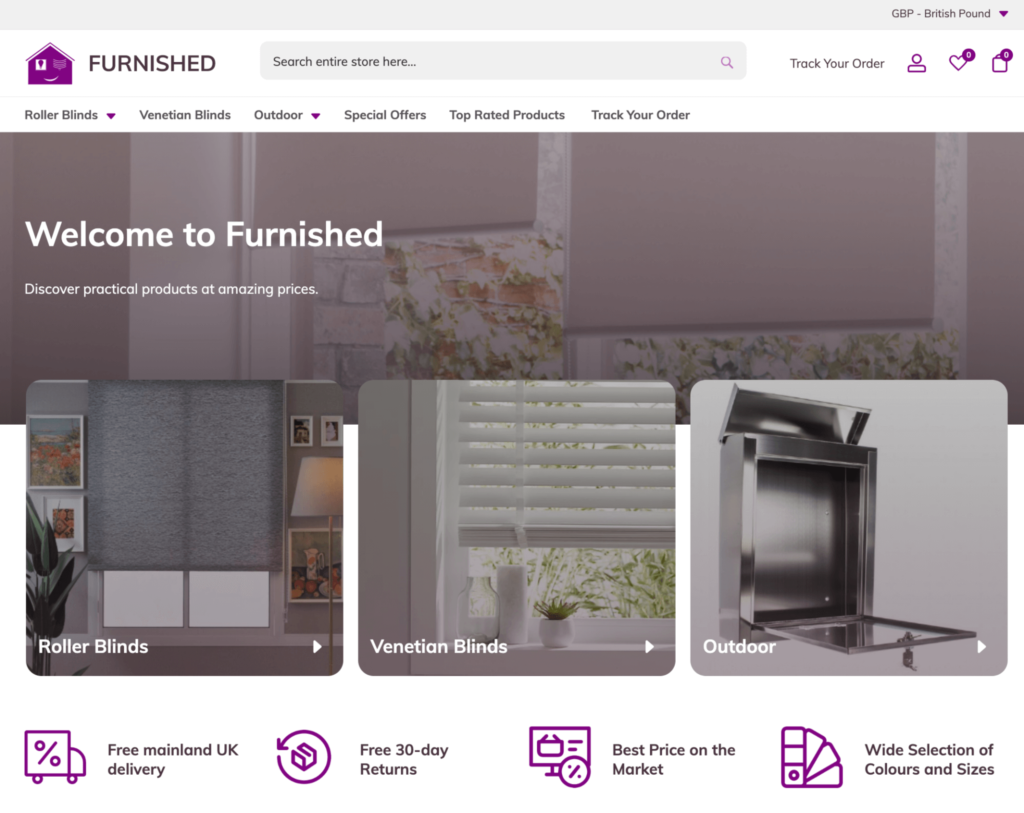 A seamless working process
Regarding the working process, Furnished appreciated Atwix's meticulous and measured approach to implementing the design changes.
"The whole process was seamless," says Orbeta. "Atwix fulfilled the specific deliverables and met the stated timeline. And we liked that they didn't roll everything out at once, but asked for feedback after every step, eliminating the need for costly rework."
Orbeta adds that Atwix's methodical use of project management tools means "very little gets missed." He says, "There's a high level of visibility, and a high level of communication. Quick communication and always good guidance. We learn a lot by following Atwix's systems and workflows to achieve our desired result."
Benchmarking performance
Because Furnished is a smaller business, choosing the right tech partner is critical to the success of their digital transformation.
We've dealt with a lot of developers — and a lot of teams — from different parts of the world, and Atwix is the best we've ever had. Especially with speed. Everything is optimized.
Director
McCulloch also appreciates Atwix's broad and deep subject matter expertise.
"We've worked with developers of every size," he continues, "from freelancers who do it all on their own, to smaller companies than Atwix, who can eventually get to the answer.
"The big benefit with Atwix is there's always someone on the team who's got the answer. Rather than me seeking an answer from one person, Atwix has a specialist in each different department — all the specialists are under one roof."
Enhancing User experience (UX)
In addition to design output, Atwix also helped Furnished enhance User experience (UX) on their website by implementing a "Request a Free Sample" functionality.

Product samples are a key strategic component of their marketing, so Furnished wanted to embed the "Request a Free Sample" form right on the homepage, so that prospective customers wouldn't have to navigate to another part of the site to enter this request.
"We asked the team for custom code that allows our customers to input custom sizes which flow into our Backend, the way we wanted it," says McCulloch. "Atwix integrated that right into the design, and it was delivered greatly."
Other UX optimizations included a Top Rated Products page and a Special Offers slider for even client engagement opportunities directly from the Furnished homepage.
Onward and upward
So, what's next for Furnished? "We're focused on expanding within the EU and the US through the Amazon marketplace," says McCulloch.
"At the same time, with our branded site in place, we continue to gain rankings on Google. We continue to focus on SEO, performance optimization, UX/UI, site search optimization, and expanding content beyond just product data."
It's a winning strategy for growth, and Atwix is thrilled to play a strategic role in helping achieve it. We're excited for Furnished's next phase, and delighted to remain their trusted partner.