About us
Meet your full-service Magento agency
Established in 2006, Atwix is a full-service Magento agency. We specialize in award-winning digital transformations, delivering end-to-end implementations, design and development, performance improvements, ongoing maintenance and support. Today, we are one of the longest serving and highly-certified members in the Magento Community.

Our clients come in all sizes, from start-ups to global brands listed on Inc.'s guide to America's 5,000 fastest-growing companies. Atwix is growing too. We're a globally-distributed agency with offices across Europe, employees in four countries, and clients all over the globe. Together, we help our customers achieve the impossible, delivering extraordinary results in every aspect of their online business.
Here for the marathon, not just the sprint
Your launch day is just the beginning. Atwix is not just an agency, we're a strategic partner for growth. Today, Atwix still proudly maintains stores we built over a decade ago. We're in it for the long haul.
Commerce doesn't sleep
Atwix takes pride in continuously updating, optimizing, and supporting our client's growth. In this constantly changing digital environment, we believe there's always room for improvement.
Certifications
The Magento Masters
Our Magento expertise is unrivaled. Atwix have worked with the platform since its conception, and today we are among the most certified Magento Professional Solution Partners. The secret to our success is contribution, one of the pillars of our culture. Atwix engineers delivered more improvements and bug fixes to the Magento platform than any other agency in the world during 2018-2023. We are constantly pursuing the latest certifications and investing in the biggest talent in eCommerce – Atwix CTO Yaroslav Rogoza and Dmytro Cheshun, Tech Lead at Atwix are Magento Masters.
Magento Contributor Partner

Adobe Certified Expert
x47
Adobe Certified Professional
x32
Adobe Certified Master
x5
A pillar of the community
As a firm believer in the power of the Magento Community, Atwix has organized Meet Magento events in New York and Kyiv. We also arrange Magento Meetups and Contribution Days in four different European cities. MageCONF, our recent event in Ukraine, drew over 650 people, making it the world's largest Technical-focused Magento event. Atwix CEO Slava Kravchuk proudly serves as a Board Director of the non-profit Magento Association, which meets to advance and empower the global Magento community through open collaboration, education, and thought-leadership.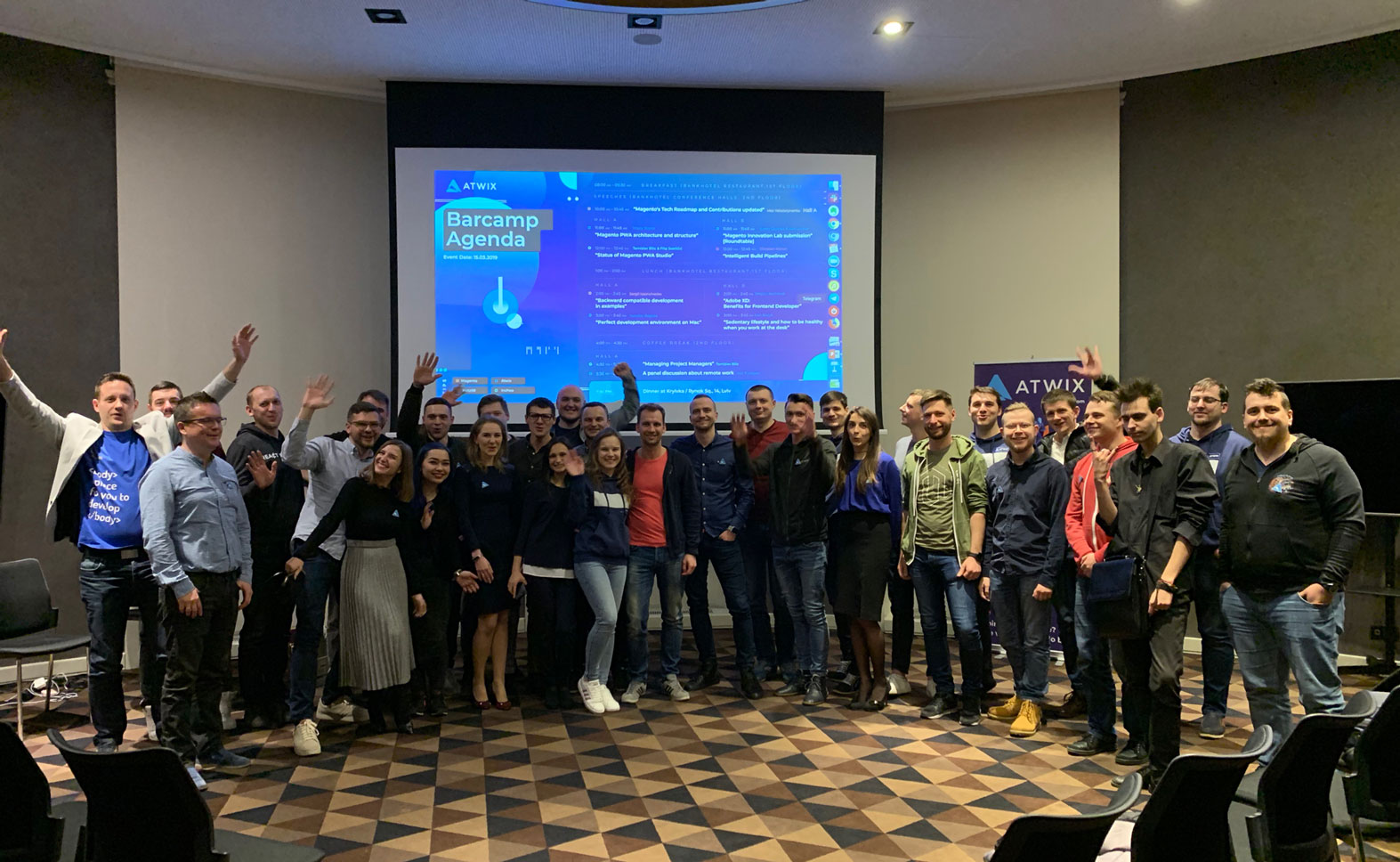 Prolific Contributors
Contribution is one of the pillars of our culture. In 2018 Atwix has delivered more improvements and bug fixes to Magento platform than any other agency in the world. Atwix engineers constantly top the list of Magento Contributors and some of them even serve as Community Maintainers, safeguarding Magento's code quality. Atwix CTO Yaroslav Rogoza was selected as a 2019 Magento Master for his continued contributions to Magento.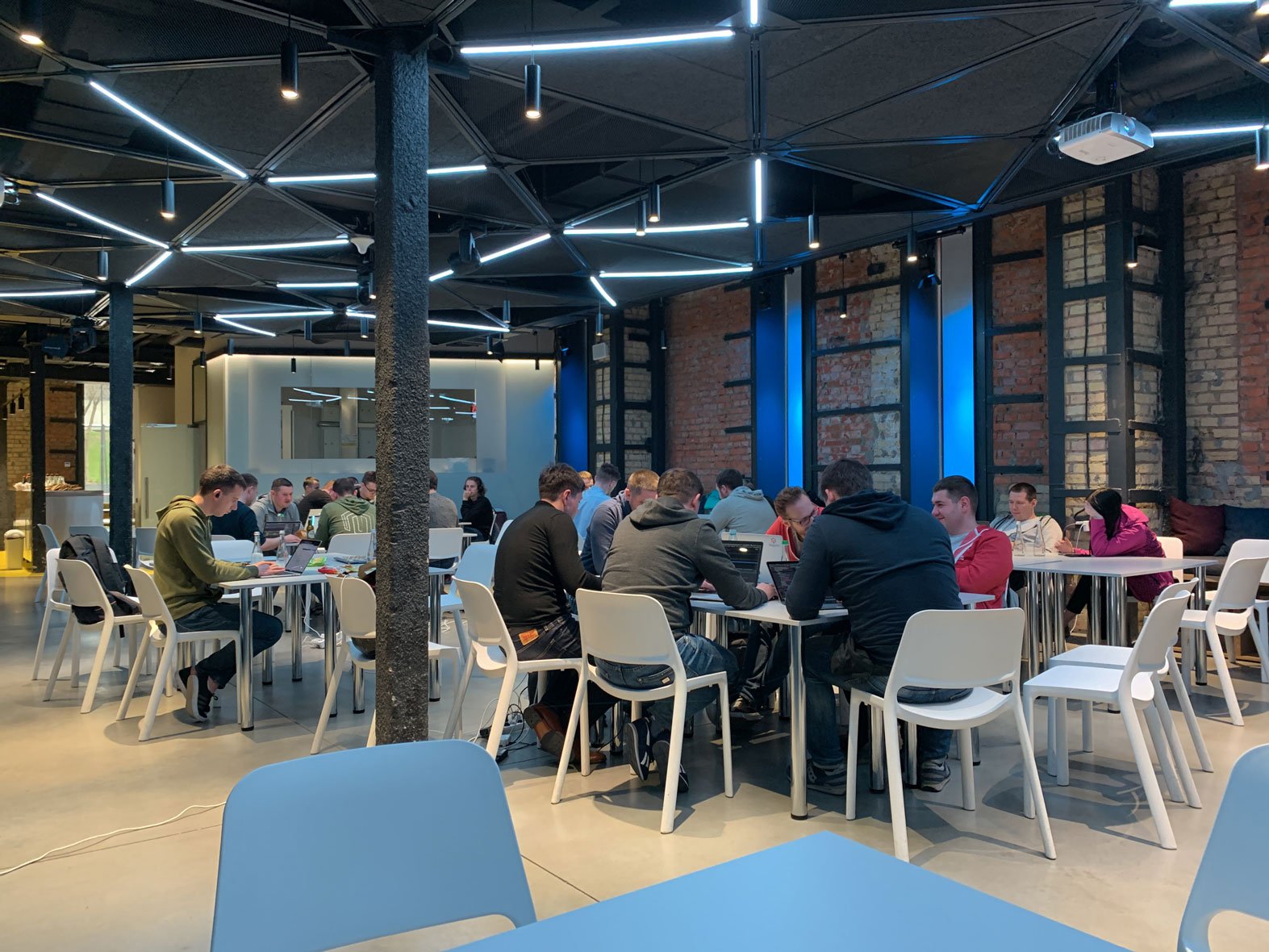 get a quote
Contact us
With 11 years in business, Atwix is ready to help with pretty much everything related to Magento (Adobe Commerce)