Luxury shoe brand Magnanni sought custom Magento development to help ensure their lasting legacy. Atwix provided a made-to-measure solution.
We picked Atwix [because] they had the largest amount of code committed into the core Magento database. We thought, if these guys are providing so much back to the community, they must know their stuff.
Lead Developer, Magnanni
A deep-rooted family tradition
Since 1954, the Blanco family of Almansa has crafted luxury shoes — a family tradition, passed down over generations — in the La Mancha region of Spain, a historical and cultural center that remains largely untouched by the modern world, and where time seems to pass a little slower.
Magnanni footwear is famous for the family's distinctive 'Artesano Stitch,' a double-needle thread that closes the seam of the sole.
Each shoe is meticulously handmade under the watchful eye of Pascual Blanco Martinez, the 'Father of Magnanni.'
"We own our factories, so we have complete control, from design to manufacturing, from branding to customer service," explains Andrew Penry, the company's Lead Developer.
You can imagine the attention to detail the Blancos expect in their eCommerce operations.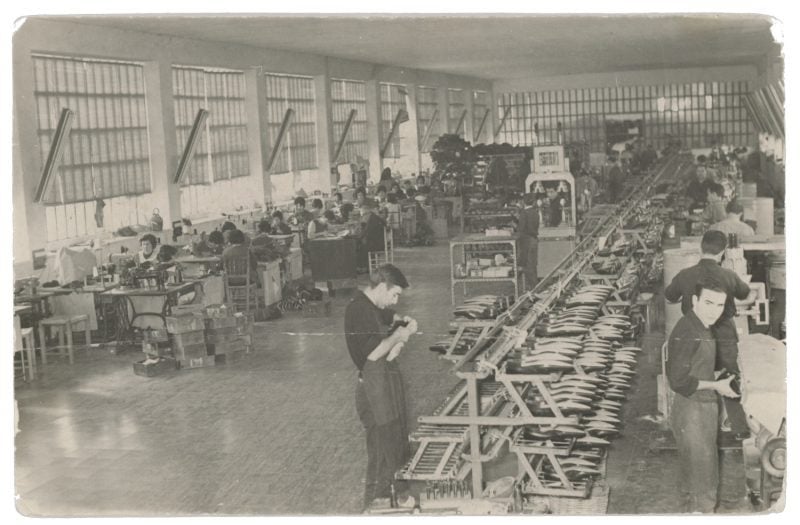 Helping ensure a legacy
For the past few years, Penry has been charged with updating and optimizing Magnanni's web-stores.
His first objective was to migrate their legacy site from Magento Open Source to Magento Commerce Cloud, a platform robust and dynamic enough to handle the company's current and future growth.
"I was pushing to move to Magento Commerce Cloud, from a support and infrastructure standpoint," explains Penry. But Magnanni had integrated a plethora of third-party modules that became "a maintenance nightmare."
"We didn't need — or want — some of them, and they were blowing up our code, and slowing down the site. That's why we prefer custom code," Penry adds.
The Magnanni Way
"We picked Atwix as one of three companies we interviewed, based on the fact that they had the largest amount of code committed into the core Magento database," says Penry.
"We thought, if these guys are providing so much back to the community, they must know their stuff. That was really important to me as a developer."
"We wrote our own theme from scratch, and we really limited third-party modules," Penry says. "We prefer Atwix to write custom code because when the upgrade path happens, there are fewer vendors involved, and less third-party stuff to audit."
And Penry and team continue to seek opportunities to move even more functionalities away from third-party modules, and to bring them in-house . It's the Magnanni way.
Solving technical and business challenges
Atwix began by performing a technical audit on Magnanni's multi-store Magento installation. Atwix assessed and optimized the legacy code, including how the system managed requests, to increase performance efficiency, in some areas, as much as 40%.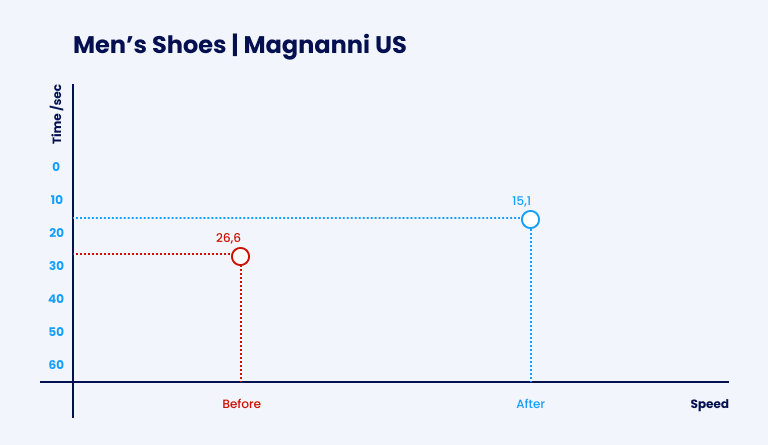 There were other business challenges, too.
Because the artisan shoemakers create their famous leather footwear in small batches, they needed a way to allow customers to backorder shoes that were out of stock.
"We are in an industry where you don't hold a lot of inventory, so backordering is very important to us," says Penry. When a customer found a particular product 'out of stock,' Magnanni ran a much higher risk of losing that sale.
Atwix created custom logic that allowed Magnanni's customers to order and track the fulfillment of a product that may be currently out of stock.
"Atwix also helped us with our caching problems," Penry says. Before, when a popular Magnanni shoe sold out, the default Magento installation couldn't handle it efficiently.
"So, if a consumer purchased the last size 7, it still appeared on the product page as in-stock. The next person who ordered it would add-to-cart, and then receive an error saying the product wasn't actually available."
Atwix custom solutions provide Magnanni users up-to-the-minute stock statuses and backorder capabilities for an enhanced user experience that increases conversion rates, customer satisfaction, and customer loyalty.
Next in the pipeline
Today Magnanni continues to work with Atwix. "Overall, we've been pleased with the quality of code, and we like everyone at Atwix," says Penry.
Upcoming feature developments may include custom shipping logic — allowing Magnanni to manage "an ever-changing landscape" of shipping restrictions and regulations in both America and the EU — and URL-based discount codes, which aim to reduce friction in the area of customer service refunds and exchanges*.
(*Point of note: in fairness to its network of global distributors, Magnanni doesn't offer discounts or sales via Magnanni.com. In other words, they won't sell a shoe for less than the same retail price a customer will find in a partner bricks-and-mortar department store, for example.)
Putting their best foot forward
Overall, Magnanni has been thrilled with the positive impact on their business of both Magento and Atwix.
"I've worked with other eCommerce platforms, and you never get that level of interaction between the developers and the community," Penry says.
"And so much of the code is developed by the community and by the technical partners. That's what makes Magento unique in the eCommerce space."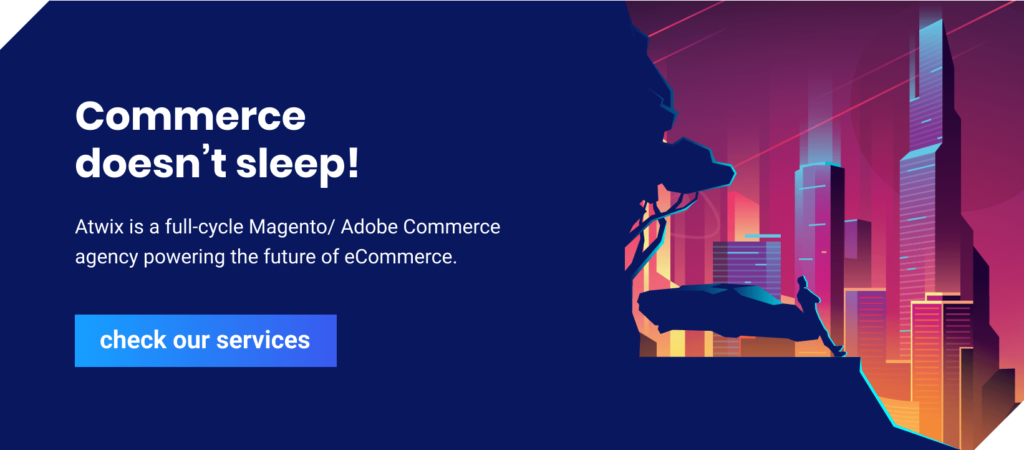 With Atwix on board as strategic technical partner & integrator for Magnanni.com, the Blanco family can focus even greater concentration on what they do best — creating incredible luxury footwear that represents the pinnacle of Spanish shoemaking craftsmanship.
"We've improved the UX and internal admin, and we expect to increase conversions and overall transactions over the long term," says Penry.
In a region where time goes by a little slower, Magnanni is positioned to react quickly to any challenge. And so they're ready for the next 70 years!