How Atwix Powers America's #1 Kitchen Cabinet Retailer
Selling kitchen cabinets can be more complicated than selling a car. Every kitchen is unique and every customer is faced with infinite options. They can choose between wood or melamine veneers, particle board or plywood, and flat or recessed panels. That's not to mention the thousands of color options.
Kitchen cabinets are among the top five most expensive purchases made in one's lifetime, and until recently, building a custom kitchen without visiting a brick-and-mortar store was impossible. But the digital commerce revolution allowed one Florida-based company to stake a major claim in America's $10 Billion cabinet industry.
In 2009, Chris Larsen and Benjamin Gordon launched Kitchen Resource Direct, one of the first companies to sell cabinets online. By December of 2015, the company had rebranded to Cabinets.com, and was the largest online retailer of American-manufactured and assembled cabinets. Without investing in physical stores, the pure-play business found they could concentrate on delivering a first class commerce experience for their customers, from DIY-loving homeowners to professional contractors.
However, Cabinets.com faced many challenges: They needed to help customers find their dream cabinets, and order them in just the right size to fit their kitchen, first time. To meet their customers' rising expectations, Cabinets.com needed a dynamic eCommerce partner.
We wanted to take our site to the next level with a reputable Magento service provider.

CTO at Cabinets.com
Cabinets.com took a gamble on Atwix.
In April of 2013, more than 1,500 developers and merchants from 45 countries descended upon the M Resort in Las Vegas for the 2013 Imagine eCommerce conference. It was there, among the neon lights and slot machines that we first met the Cabinets.com team. They had built their e-commerce website on Magento Open Source 1, they explained, and were happy with the results. But their problem was scaling their business. Due to customer demand, they were constantly adding a huge number of new SKUs, and were always dreaming up new features to stay ahead of the competition.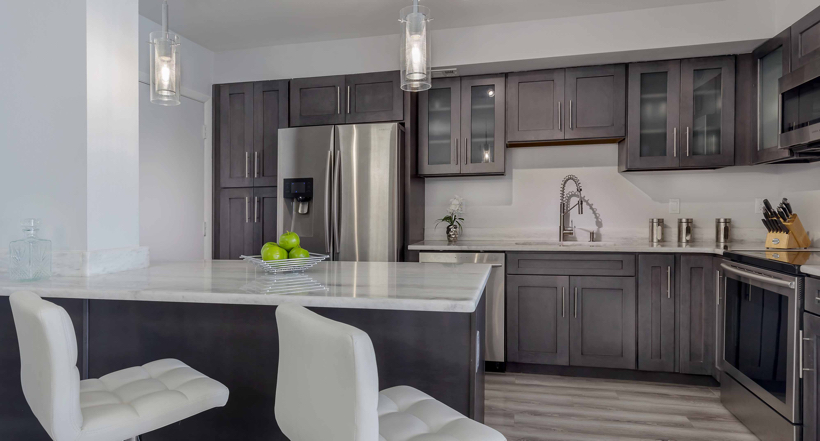 When Cabinets.com discovered that Atwix is one of the longest serving Magento Solution Partners, they realized we were the perfect match. Together, we forged an important relationship that that would last half a decade. But first it was time to get down to business.
By 2014, Atwix was hard at work upgrading the Cabinets.com website to Magento Commerce 1. Our custom solutions and continued support teams performed an implementation that delivered phenomenal growth: Inc. magazine included Cabinets.com on their list of America's fastest-growing private companies – the 'Inc. 500' – for two consecutive years. And Cabinets.com was hungry for more. "We were born on Magento and we grew together over the years," said Benjamin Gordon, CTO of Cabinets.com. "We had such tremendous growth and we wanted to keep going."
A major upgrade to Magento Commerce 2
It was a natural decision for Cabinets.com to ask Atwix to upgrade their store to the latest version of Magento. As their exclusive System Integrator and development partner, Atwix planned the upgrade to Magento Commerce 2 in 2018, beginning with a thorough research and discovery phase.
"Atwix became integral to our theme development and our upgrade to Magento Commerce 2," said Gordon. "They created a dozen custom modules, which is what they do best, including Customer Quotes, a Design Request form, and a Kitchen Cabinets door selection page."
For customers who need a more complete hand-holding experience, they can now click "get design help" for a 'Stress-Free Kitchen Design Experience.' In a few easy steps, users can upload their kitchen measurements to one of Cabinets.com's award-winning kitchen designers, who create a free design. Meanwhile, customers can use a kitchen cabinet door selection page to find their ideal design – using a one-of-a-kind feature, a collaboration between the Cabinets.com design team and the Atwix front end developers.
Another custom feature delivers users an itemized quote via email, with a PDF design packet. If they approve, there's a buy-now link that drops their entire order into the cart. Then it's onto the seamless Magento Commerce 2 checkout to complete the sale. This feature even allows Cabinets.com designers to upload custom XML files from a third-party app (2020 Design). Overall, Atwix streamlined the cabinet-buying process, making the 'impossible' task of choosing cabinets easier than ever.
As Cabinets.com discovered, Atwix specializes in creating custom modules, but during the project we took advantage of several ready-to-use modules from our trusted partners. One major third-party integration is the web-based Create-a-Kitchen app. Now, customers can choose their kitchen's color palette, draw and perfect their floor plan, specify appliances, and auto-design their 3D kitchen. Then they send their plan to Cabinets.com, where a trained designer perfects and finalizes the design.
Finally, Atwix designed a 100 percent custom gallery module, which allows customers to browse completed projects and find inspiration for their dream kitchen. It looks amazing on both desktop and mobile.
Atwix created a dozen custom modules, which is what they do best.

CTO at Cabinets.com
Developed from the ground up
Overall, the Cabinets.com migration to Magento Commerce 2 took less than nine months. The project involved a totally new look and feel with brand new custom functionality designed and built by Atwix.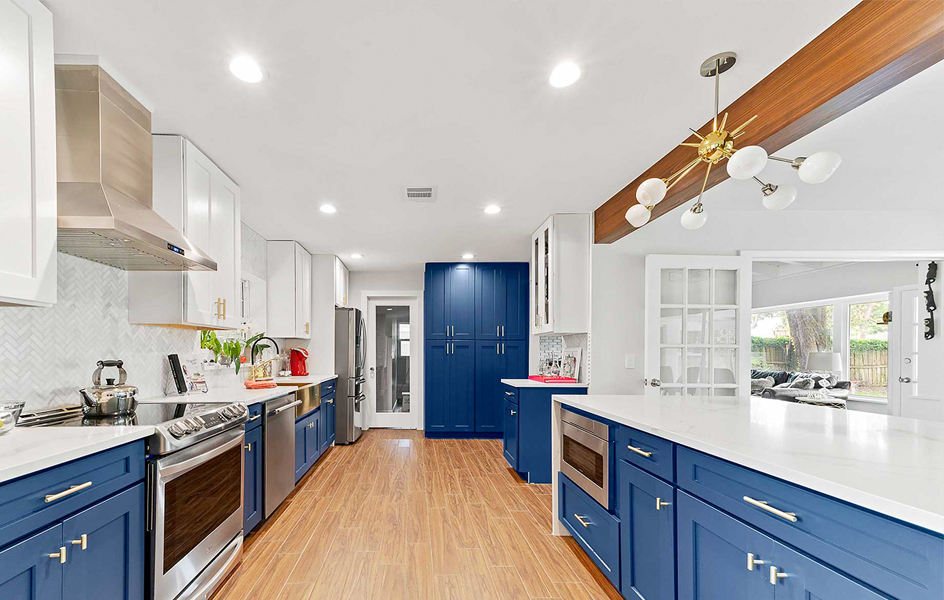 Now, Cabinets.com remains out in front in a competitive marketplace, offering customers what they can't get elsewhere. "Our amazing gallery consists of thousands of photos of real customers' kitchens," said Gordon. "Other kitchen cabinet companies have pictures of showrooms or digital renderings. With Cabinets.com you can actually see the awesome creations that our customers have done over the years."
Slava Kravchuk, CEO of Atwix, added: "We are very proud of what we built and looking forward to further support Cabinets.com in their continued growth and providing best-in-class commerce experiences to their customers."
The results speak for themselves. Cabinets.com has enjoyed $1 million revenues on Cyber Monday, and thanks to the custom work completed by Atwix, the company has established itself as the innovative future of the cabinet industry, and the easiest way to build the perfect kitchen online.