They say, "the greater the distance – the lesser the force of attraction." (Sir Isaac Newton, I beg your pardon). And here at Atwix, we used to have a pretty reliable formula for keeping remote teams "close."
Each year – at least once a year – all Atwixers come together in one travel destination for a weekend of in-person connection, relaxation, and team-building. Welcome to the Atwix offsite.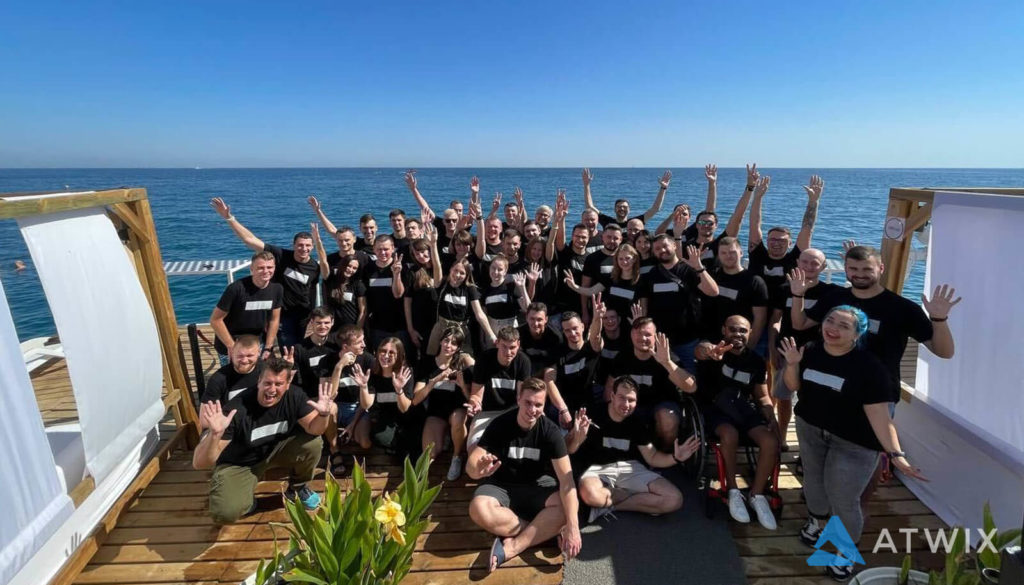 For an already high-functioning, remote-first culture, these offsite team meetings fostered a unique atmosphere for deepening personal connections.
Following these long weekend getaways, the distance between team members seemed to disappear. We felt simply like colleagues and friends – with nothing "remote" or "distributed" between us.
Growing through adversity
Obviously, our tradition of routine, whole-team offsite events was interrupted by the game-changing COVID-19 rules. Yet, remote-first culture has always been Atwix's superpower – even before the lockdowns.
IIt's been said that with great power comes great responsibility, and Atwix holds its responsibilities in high regard. Our spirit of fast adaptation is well-captured by our CEO in his blog post, Making lemonade out of lemons.
Despite global challenges, the past year has seen rapid growth for Atwix, both in the number and scope of projects and our team's size. We barely finished celebrating the exciting milestone of 50 employees before finding ourselves nearing sixty!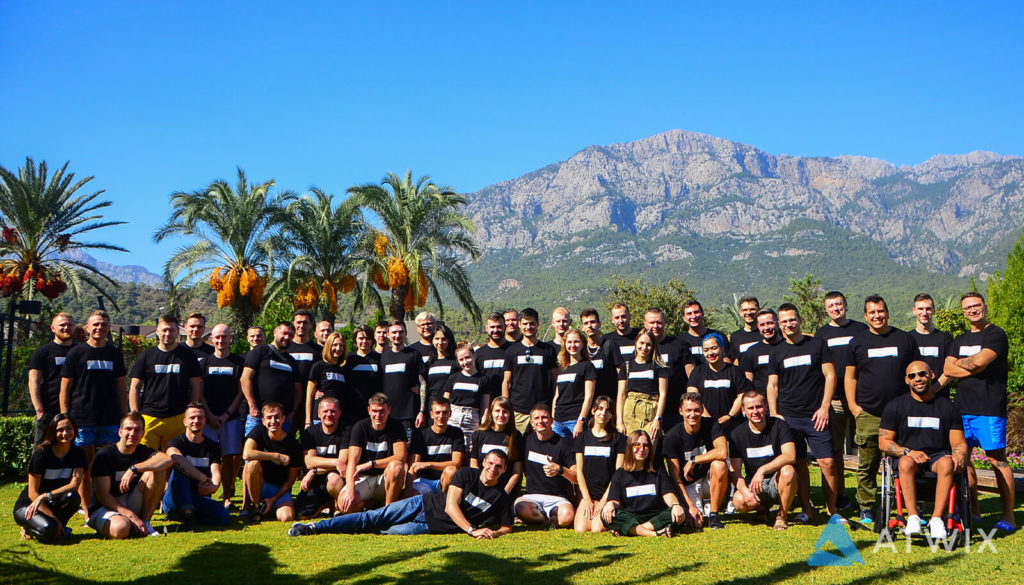 And of course, just like on day one, our people are our core value. So, we do our very best to minimize the emotional distance between us, despite being remote and distributed.
Now, well into the second year of "new normal," evolving conditions granted an opportunity to rekindle the fire of the Atwix offsite.

They say, "Anything worth having is worth waiting for." And since 2021 also marked Atwix's 11th birthday, clearly, our first returning offsite had to be LEGENDARY.
Negotiating borders
Our approach was quite simple – to create a global gathering in a meaningful location, with exceptional accommodations, great food and drink, casual activities, and of course, plenty of space to chill and to communicate with our fellows.
Naturally, we considered "Atwix cities," like Chicago, Bratislava, Kyiv, or Khmelnytskyi. However, the mid-autumn weather in those locales isn't exactly a dream, so we included seaside locations, such as Bulgaria, Egypt, Turkey, and Croatia.
Location aside, it was actually time that became our main challenge. We had less than a month to plan, and despite the break by COVID-19 restrictions, rules and notifications seemed – to say the least – volatile, and could change at any minute.
Even up until the final day, we couldn't be certain that new documents and protocols wouldn't be required to travel. Or, that the border of the destination country wouldn't simply close (for non-essential purposes, like tourism) at any moment.
Thus, last-minute decision-making was not a lazy luxury – rather, it was an absolute need.
Team-building, exponentially
With these limitations in mind, we quickly discovered that Kemer, Turkey would be a great fit.
Turkey seemed to have the most coherent COVID-19 travel policies, and seemed least likely to have a quick border closure. And Turkey's hotel infrastructure was well-suited to host 50+ travelers on very short notice. Plus, the bikini season in Kemer usually lasts till November!
While our task was straightforward, it certainly wasn't easy. To gather info, organize groups, facilitate travel transfers, communicate logistics – and so on – amounted to a Herculean task.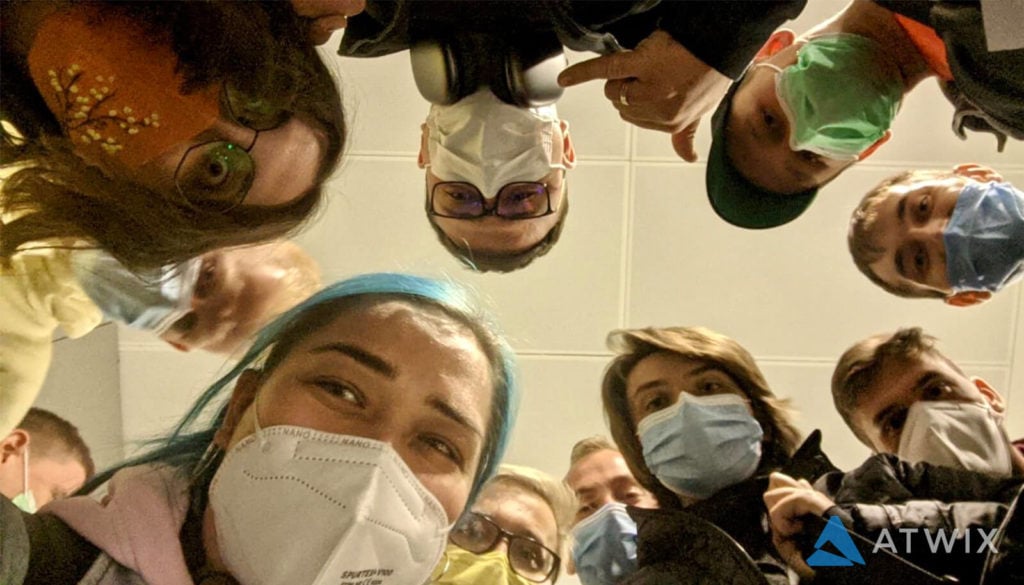 Yet, true to form, the exercise fostered new levels of cooperation and teamwork. Everyone rolled up their sleeves and got involved. No one took the event – or the planning – for granted. Rather, the entire team sought to help (and to make the organizers' lives easier!).
In this way, team-building began even before the offsite event occurred.
Enjoying the fruits
Our hotel of choice, Doubletree by Hilton, took care of us the entire time – from our airport arrival, up until the last moments of our stay. The hotel manager, Anna, was incredibly hospitable (Thank you, Anna!), going far beyond her responsibilities and helping elevate Atwix's experience of her world-class resort.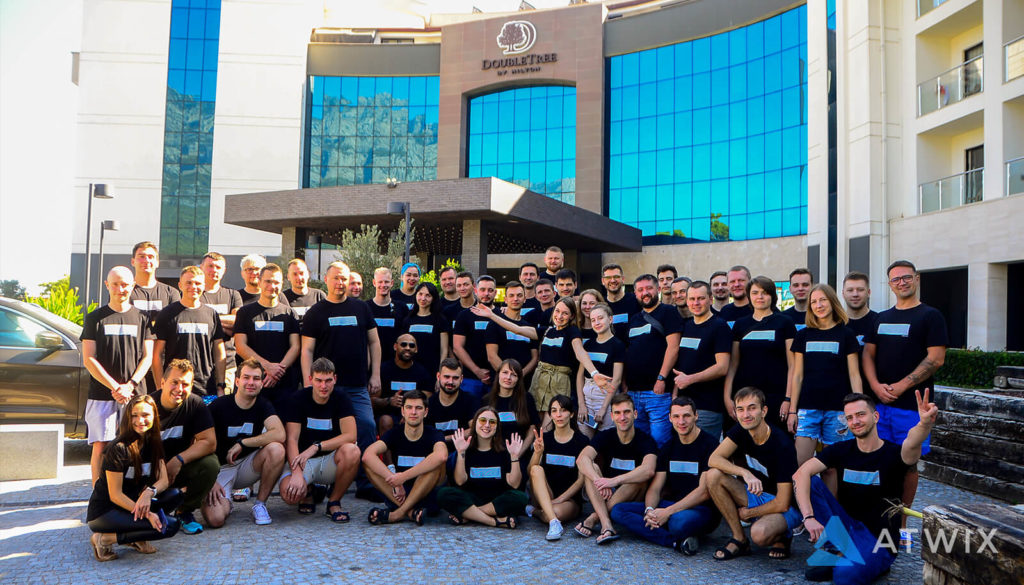 Along with beach days and after-hours leisure, Atwixers enjoyed a short, interactive presentation on Atwix's history. CEO, Slava Kravchuk, led the discussion, covering the company's early days, key moments – good and challenging – and a vision for Atwix's future. Our best days are ahead!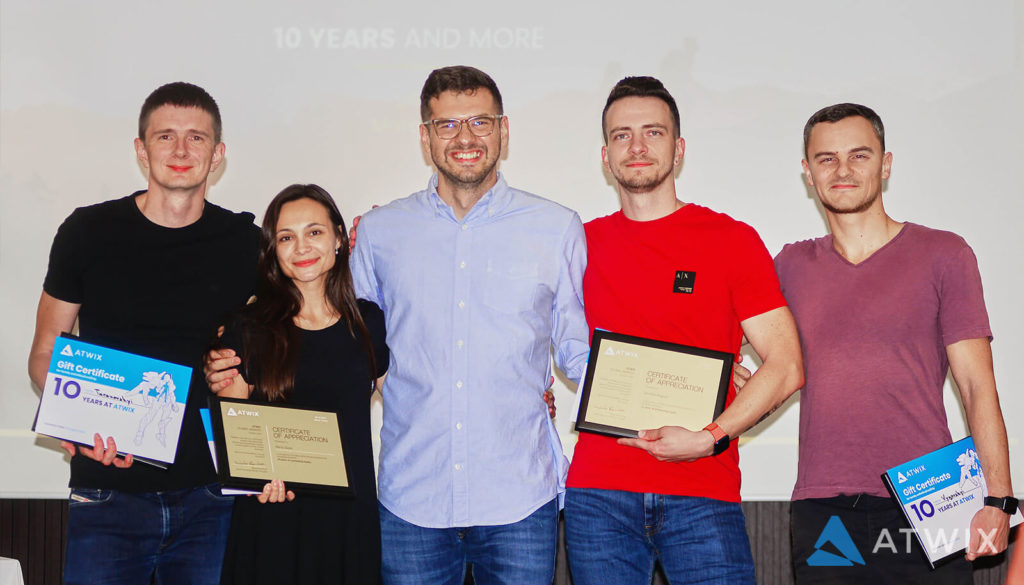 Revisiting our journey is always fun and inspiring and makes us proud to be Atwixers. And this time, there was even more to the story. In 2021, Atwix turned 11 years old, and several long-term employees (5+ & 10+ years) were acknowledged and awarded for their tenure, contribution, and loyalty.
In an industry (tech) and era (>2020) where the average length of employee tenure is a year and a half, having multiple team members with 5+ and 10+ year history is an incredible achievement, and one that we're very proud of. As usual, Atwix's greatest inspiration comes from our people.
Nothing is impossible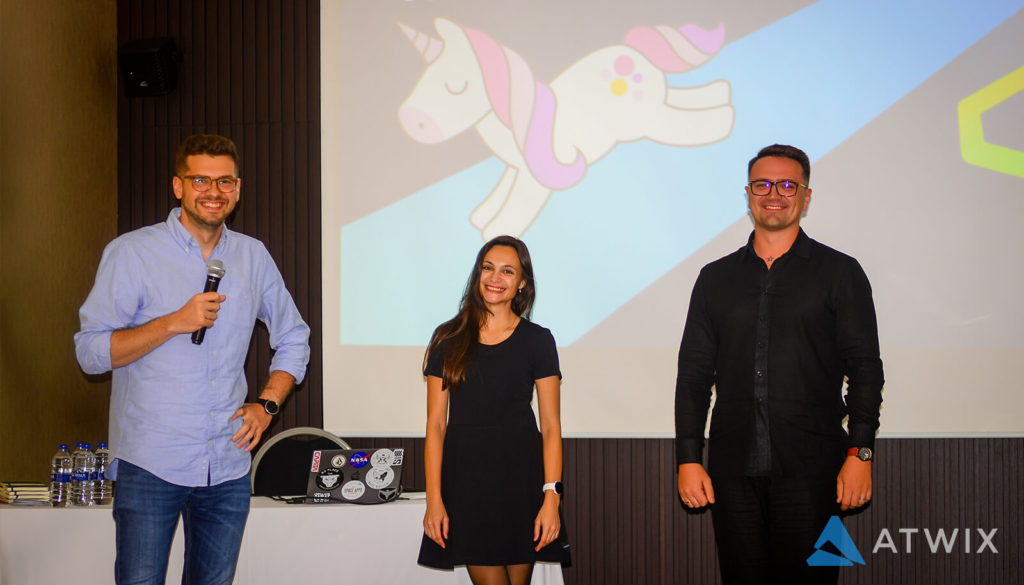 As you may imagine, when we first shared our vision of flying 50+ team members, from nine airports in seven cities – across borders and into a bustling (if late) high-season for tourism – most travel agencies gave the same response:
"Impossible."
However, we at Atwix love a good challenge – and we aren't afraid to set a high bar for ourselves. We're as inspired by our people as we are by our clients. We hope you find as much inspiration in our story as we do.