Magento 2 extensions provide additional flexibility to your eCommerce store with the looks and hooks to grow your sales.
These modules built by expert developers (Atwix included) add new capabilities to your online store that might not be available in the default Magento installation. They're also pre-built and can be rapidly deployed, which will save you from overhead costs and overdue timelines.
Read on to find the list of the best Magento 2 extensions that will power up any part of your business.
Note: This review covers only extensions for Magento 2 Open Source. They might be available for Adobe Commerce, however, may come at a different price.
First Things First: How Do I Choose a Magento 2 Extension?
When looking for the best Magento 2 extensions, consider the following factors:
Security. Some extensions can potentially harm your website and even put your customers' data at risk because they might contain security issues. They can also significantly slow down site performance.
Magento Partners. Extensions from Magento partners or from Magento certified developers already received a nod from Magento itself. This gives you peace of mind that they are safe to use for your site. Be sure to check the Magento extension marketplace first before looking somewhere else.
Support. Make sure that the vendor of the extension provides technical support. 24/7 support can save you from lots of hours spent on tweaking and fixing the extension.
Ratings and Reviews. Checking out what other users say about a particular Magento eCommerce extension is the best way to gauge its value.
Now that you know what to look for in an extension for the Magento store, it's time to reveal the most popular Magento ecommerce extensions pick per category.
Best Magento Extension for Payments and Security
Stripe Magento Extension
Stripe Magento extension is hands-down one of the best secure online payment modules.
Features:
Payment with major credit and debit cards
44 countries and more than 135 currencies supported
Local payment methods like Alipay, ACH, or SEPA Direct Debit available
Anti-fraud capability to detect and block suspicious activities
Pros:
Optimized for any device
Minimized chargebacks and disputes
24/7 phone, chat, and email support
Clear, transparent reporting
Cons
Potential issues for single stores running multiple currencies
Bugs after updates
Pricing: free of charge
One Step Checkout by Amasty
One Step Checkout by Amasty is designed to simplify customer checkout processes.
Features:
Single-page checkout
Google Auto Suggest and GEO IP to speed up address input
Real-time validation
Real-time shipping cost calculation
Compatibility with popular payment gateways and shipping methods
Pros:
Various customization options, including the ability to change colors, fonts, and layouts
The functionality aims at improving customer experience and reducing cart abandonment rate
Excellent support and documentation from Amasty
Cons:
High cost
Potential integration challenges
Potential website performance issues in case your store has many checkout fields or requires extensive server resources
Pricing: starts from $369.00/year.
Magento 2 PayPal Extension
Magento has an official PayPal extension that provides various payment options.
Features:
PayPal, credit card, direct debit, and pay upon invoice payment possibilities
Seller protection
Easy refund
Express checkout
Pros:
Free extension
Robust security measures, protecting your business and customers from fraudulent transactions
PayPal is widely recognized and accepted globally
The responsibility for handling sensitive credit card information falls on PayPal
Cons:
PayPal charges transaction fees for processing payments
PayPal availability, currency support, and features may vary by country and region
Using PayPal may redirect customers away from your website to complete the payment
Pricing: free of charge
Amazon Pay for Magento 2
Amazon Pay is an end-to-end payment solution that allows Amazon customers to quickly and securely complete a purchase in your online store.
Features:
Various payment methods, including credit cards and bank accounts
Built-in support for strong customer authentication
Multicurrency
Delivery notifications via Amazon Alexa
Automatic processing of declined payments
Pros:
Trusted and widely recognized payment method
Available for customers in various regions
Built-in fraud protection measures
Strong client authentication by PSD2 requirements
Customer support from Amazon
Cons:
Amazon Pay typically charges transaction fees
Integrating Amazon Pay may require additional configuration and setup steps
Some users may prefer not to use Amazon Pay because of slow server response and higher fees
Pricing: free of charge
MageDelight Sage Pay
The MageDelight Sage Pay extension for Magento 2 offers secure, reliable, and fast payment processing.
Features:
Credit and debit card processing, direct debit, and other online payment options
3D Secure and CVC AVS verification for protection
Using previously saved credit card information to pay
Setting the maximum or minimum order amount
Pros:
Simple configuration and intuitive interface
Enhanced security measures and PCI DSS compliance
Sage Pay available in multiple regions
Cons:
The extension is not free
In addition to transaction fees, Sage Pay has monthly subscription fees
Pricing: starts from $99
WorldPay
Worldpay Adobe Commerce 2 offers maximum variability in payment processing, which will optimize your business and boost customer loyalty.
Features:
Access to 145+ markets
300+ payment types and 126 currencies supported
Mobile and digital wallets, including Apple Pay, Google Pay, Samsung Pay, supported
Recurring billing & subscriptions
Compatible with Worldpay B2B Payments Integration (ERP)
Intelligent account verification
Pros:
Global reach
Traditional and alternative payment options
Tokenization for safe and quick repeat purchases
Fraud prevention tools and PCI DSS compliance
Cons:
The plugin itself is free but requires a Worldpay account with a custom business plan
Support does not always work efficiently and efficiently
Pricing: free of charge
Shipping and Fulfillment
ShipperHQ
ShipperHQ is one of the best Magento extension to empower your customer to choose the Magento checkout experience they want without causing inconvenience on your end.
Features:
Custom and live shipping rates for 50+ carriers
Custom rules for specific products, carriers, and shipping methods
Table rates, flat rate shipping, and dimensional wight-based cost calculation
International shipping options
Multiple layout options for the store locator page
Zoom in/out map
Pros:
Faster fulfillment with improved order viewing
Convenient, adaptive platform
Great support team
Comprehensive updated documentation
Cons:
Pricing: free of charge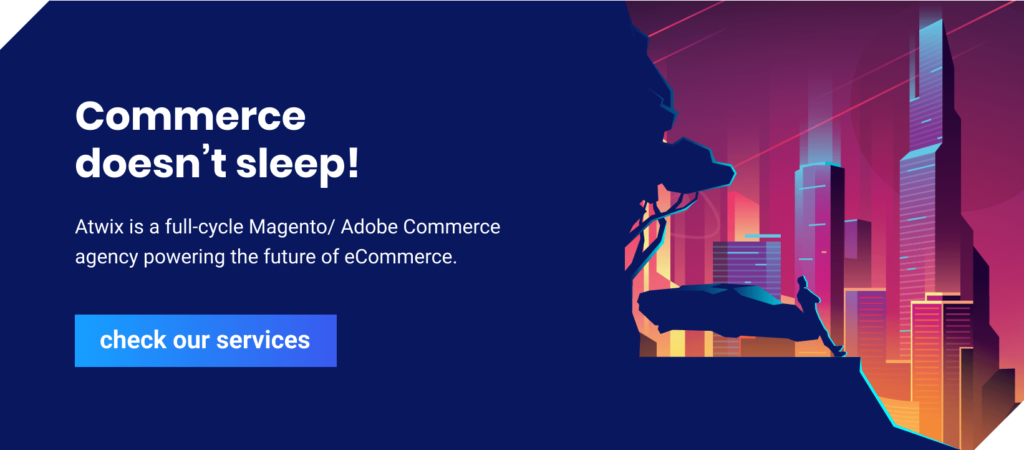 Store Locator from Mageworx
Store Locator from Mageworx uses Google Map and MaxMind GeoIP to make shopping more convenient both for shoppers and you.
Features
With Google Maps, customers can choose the nearest physical store to pick up their order. You will need to obtain the Google Maps API key though.
MaxMind GeoIP technology will allow you to detect the shopper's location.
Users can conveniently shop anywhere and collect their orders from any of your physical stores.
Pros:
Used for multiple websites
Excellent support
Easy-to-use, configurable extension
Cons:
Possible issues when installing using Composer
The end user may require more functionality
Pricing: $199
Multiple Shipping Flat Rates extension by Mageplaza
Magento 2 Multiple Shipping Flat Rates from Mageplaza allows online stores to work with customers from different regions, offering them flexible terms.
Features:
Multiple shipping methods
Automatically calculated shipping rates
Five fixed shipping rates
Control the visibility of multiple fixed rates
Error notifications when a desired delivery option is not available at their location
Pros:
A high degree of shipping flexibility
Multiple shipping options that enhance the customer experience and satisfaction
Great compatibility with the latest Magento 2 versions
User-friendly interface
Cons:
Configuring multiple shipping methods with different rules can be complex
Handling shipping rules and calculations affects platform performance
Pricing: free of charge
Multiple Flat Rate Shipping by Meetashi
The Multiple Flat Rate Shipping module allows you to send goods to several countries at a fixed rate.
Features:
10 fixed shipping rates based on different terms
The choice between fixed and percentage-based commission fees
Maximum and minimum subtotal for fixed rates
Possibility to enable or disable individual flat rate
Custom error message about shipping method not available
Pros:
A multifunctional extension
A flexible shipping policy that allows you to improve conditions for you and buyers
Cons:
They don't have free support
Setting up multiple shipping methods is complex for non-technical specialists
Pricing: free
MatrixRate by WebShopApps
The MatrixRate shipping extension is an original Magento solution that enables businesses to offer different shipping options to customers.
Features:
Multiple shipping methods, including express delivery for different regions
Setting the cost of delivery using the location, weight of the basket, quantity of the product, and subtotal
Support for various zip codes (5000-6000)
Zip codes filter to calculate different shipping costs
Detailed documentation with samples of step-by-step instructions
Pros:
Multiple shipping methods to meet customer needs
You can create shipping rules that precisely match your business requirements.
Bulk import of shipping rates via CSV
The ability to test shipping rates
Cons:
There is no error message if no fares are found in the checkout
No free shipping support
Pricing: free of charge
Flat Rate Shipping by Landofcoder
Magento 2 Multiple Flat Rate Shipping offers companies multiple flat rate approaches based on different prices and terms.
Features:
Fixed rates based on price, location, handling fee, and product types
Unlimited shipping methods at a fixed rate
A flat fee for shipping to certain countries
Fixed or percentage-based fees
Import and export shipping rates to CSV files
Fixed rate based on each order or individual item
The possibility to display custom error messages
Pros:
Easy setup
Easy-to-understand flat-rate shipping
Cons:
Lack of tracking, shipment management, or label printing
Fixed prices may not accommodate dynamic pricing or advanced shipping cost calculations
Pricing: from $69 per year for Magento Community Edition, with 12-month support
Magento Order Fulfillment by Magestore
Magestore Magento Order Fulfillment helps businesses control the entire order fulfillment process.
Features:
Verification of order information, including delivery address and customer details
Barcode scanning to check selected products
Creation of packages for the order
Parcel delivery tracking
Real-time order fulfillment reports
Pros:
Simplified order processing and fulfillment
Effective inventory management across warehouses
Data-driven decision-making thanks to access to reports and analytics
Cons:
There is no open information about the pricing policy
Implementing and configuring fulfillment extension can be complex
Use of advanced features may require training of your staff
Pricing: depends on the specific needs and complexity of the business.
Website Optimization
Magepack
If you need to speed up Magento 2 frontend, Magepack is here for you.
Features:
JavaScript bundling
Asynchronous loading
Lazy loading
Automatic cache management
Pros:
Ease of use
Superior performance
A whopping 75% reduction in total load time
Responsive design support
Cons:
Requires a good understanding of JavaScript and Magento 2's structure
Compatibility issues with specific third-party extensions
Pricing: free of charge
Amasty Full Page Cache
The Full Page Cache Warmer extension for Magento 2 creates and serves cached pages to visitors, reducing server load and significantly speeding up page load times.
Features:
Choice of six algorithms to prioritize pages for cache warming
Separate warming up mobile pages
Automatic update of the cache after any catalog change
Excluding specific blocks from caching with the Hole Punch feature
Pros:
Faster product pages load speed, which increased conversion rates
Improving your website's search engine ranking
Reducing the load on the server
Automatic cache management helps keep content up-to-date
Cons:
Implementing a caching extension requires careful planning and testing
Managing dynamic content can be difficult
Pricing: $255 per year
Purge Varnish Cache by Ascure Technologies
This extension integrates Varnish Cache with your Magento 2 store to cache dynamic content and reduce server response time.
Features:
Automated cache clearing and warm-up features
Ability to manage the Varnish cache from the Magento admin panel
Cleaning the entire Varnish cache or specific pages, products, or categories
Automatic cache purging
Cache warm-up
Pros:
Easy to install, set up, and use
No need to connect to SSH and run the command
Full control over when and how the Varnish cache is cleared or updated
Cons:
Cache warming can consume additional server resources
Pricing: $25
Can't find the right Magento 2 extension for your needs?
 Atwix will help you build one from scratch following the best Magento 2 coding standards.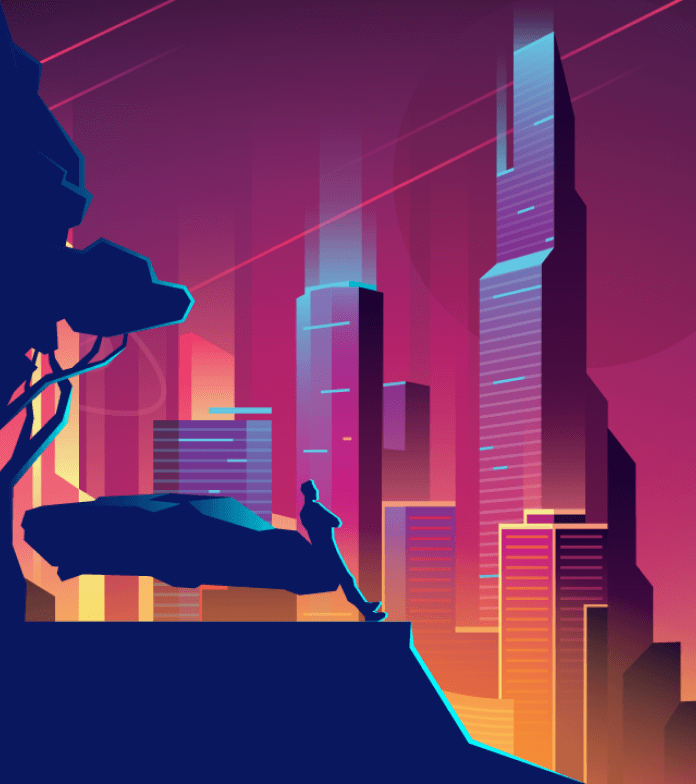 Magento 2 Image Lazy Load Extension
Magento 2 Lazy Load enables lazy loading of images to improve page speed.
Features:
Fully compatible with WebP images
Lazy load images for all products, categories, homepage, CMS pages, and blocks
Ability to include and exclude images from lazy loading
Pros:
Easy image optimization
Faster website loading
Better customer experience
Cons:
The image compression function is missing (now it comes as a separate extension)
Pricing: free of charge
Magento 2 Rocket JavaScript / Deferred JavaScript
Rocket JavaScript / Deferred JavaScript allows companies to enable deferred loading of JavaScript in your Magento 2 store, speeding up page loading.
Features:
Delayed loading of JavaScript
Excluding a page from deferred JS parsing
Ability to ignore specific scenarios
Pros:
Reduced initial boot time
Better overall website speed
Simple Javascript setup
Cons:
Compatibility issues with particular scripts or third-party extensions
Technical expertise required to use this extension
Potential for content shift
Pricing: free of charge
Image Optimizer
Apptrian Image Optimizer reducing the file size of your images to speed up your site.
Features:
GIF, JPG, and PNG image format support
Capabilities to reduce the file size of images while maintaining quality
Possibility to choose the right format and resolution for each image
Image optimization in Magento Admin
Pros:
The extension is easy to install and use
Complete customization, including optimization options and utilities
Cons:
No free support
A more flexible setup requires technical knowledge
Pricing: free of charge
Code Debugging
MSP_DevTools
MSP_DevTools is compatible with both Magento 1 and Magento 2 using the Magento Chrome Toolbar. This extension will be a perfect fit for those who need to debug the code during Magento performance audits, create a new theme, or modify the existing one.
Features:
Detailed template and block hints
Current controller and action display
Tools for debugging database queries
Visual representation of the dependency injection graph for a given class
Pros:
Open-source and free
Help developers identify and address performance issues, optimizing the Magento store
Gives insights into the structure of Magento's codebase
Cons:
This extension potentially breaks AJAX/JSON responses
Pricing: free of charge
Magento 2 Developer-Debug Tool by CedCommerce
CedCommerce's Developer-Debug Tool for Magento 2.0 helps developers get critical information about the current page load.
Features:
View collections and models called during the page load
Observer and event data
Block information with corresponding handle names and associated template files
Extended classes along with their parent classes
Pros:
Lots of opportunities for both experienced and novice developers
Better understanding of data related to the current page load
Saving time for developers at all stages of development and testing
Cons
Steep learning curve: it may require some time and training to start using this tool
Debugging and profiling processes can be resource-intensive
Pricing: Free of charge
Aoe_Profiler
Aoe_Profiler helps companies easily debug and solve Magento 2 store performance issues.
Features:
Code profiling, including individual blocks and requests
The ability to identify bottlenecks, slow queries, and resource-intensive processes
Detailed insights into the performance
Pros:
Flexibility: the extension can be tailored to specific needs
Developers can identify and resolve performance bottlenecks and slow-loading elements fast
Code and database queries can be optimized for better performance
Cons:
Compatibility issues can arise
Profiling can expose sensitive information about the store's structure and performance
Pricing: free of charge
MGT Developer Toolbar for Magento 2
The MGT Developer Toolbar lets you debug your Magento 2 website on page load. You can solve issues at a glance, without switching between the frontend and backend.
Features:
Dashboard with the project's status, the installed version, cache and session storage, PHP and MySQL settings
The Profiler with data about the execution time and memory usage of individual functions and lines of code
Database Queries, showing how many insert, update, read, and transaction queries are run
The Blocks section for finding the template or class for a specific block
Pros:
Streamline the debugging process by providing quick access to essential information
User-friendly interface
Developers can quickly identify and troubleshoot issues
Cons:
It can consume server resources
Specific knowledge is required
Pricing: free of charge
Marketplace Integrations
M2E Pro
M2E Pro lets you bring your entire product catalog from Magento to other channels like Amazon, eBay, and Walmart. This extension for Magento enables you to integrate all your inventory information in real-time and dispatch every order placed on other platforms directly from the Magento Admin panel.
Features:
Smooth integration with eBay, Amazon, and Walmart
Real-time marketplace listings
Inventory management
Order management automation
Pros:
Saves loads of time by automating processes
Responsive support
Customization options and settings
Cons:
It takes a while to set up and figure out
Compatibility issues
Pricing: free of charge
Magento 2 Product Feed by Mageplaza
The Magento 2 Product Feed extension allows your online store to communicate with shopping channels such as Google Shopping, Amazon, eBay, Bing, and Facebook by managing feeds on these platforms.
Features:
Support five feed template formats: XML, TXT, CSV, XLS, and TSV
Customizable, SEO-friendly feed templates
Rule-based product filter, including product attributes (size, color, material, style), attribute sets, SKU, or category
Pros:
Simple installation via Composer
Actively fast data feed delivery
Revenue tracking via reports
16 hrs/day, 5.5 days/week support
Frequent updates
Cons:
Pricing: starts from $179
Magento 2 eBay Connector by Webkul
The eBay Connector extension from Webkul allows you to set up integration between Magento 2 stores and eBay.
Features:
Sync shipping & packaging information
Map categories for import and export
Bulk product import
Export products to eBay
Listing template for export products
Price rule on imported/exported products
Mapping orders and inventory update
Compatible with MSI feature
Pros:
Fast and quality product uploads from Magento to eBay
Clear code inside the extension
Great customer support
Cons
Little technical conflicts and issues may arise
Pricing: $299.00
CedCommerce Etsy Integration for Magento 2
CedCommerce offers an Etsy marketplace integration extension that helps sync inventory, pricing, and product details in real time.
Features:
Profile-based bulk product upload
Synchronized inventory
Product category mapping
Simple and configurable products upload
Order notifications
Creation of Magento orders
Third-party syncing
Shipment automation
Pros:
Real-time synchronization of products, orders, inventory, and pricing
Personalized customization
Cons:
Pricing: $699
Product Import and Export
Improved Import and Export by Firebear Studio
Improved Import and Export allows you to import and export any data from Magento 2 systems, including products, prices, customer categories, orders, attributes, CMS pages, and cart price rules.
Features:
Updating and uploading products, prices, customer lists, and categories
Importing orders, attributes, CMS pages, and cart price rules
Importing from Google Sheets, GoogleDrive, OneDrive, FTP/SFTP, URLs, Dropbox, local files
Rest and Soap API import and export
Pros:
Explicit documentation and guides on import and export processes
Great feature set
Dedicated support team
Cons:
Problems with the initial install
Low speed
Pricing: $599
Mageworx Advanced Product Options Suite
Primarily known for managing product options, Advanced Product Options Suite includes an advanced import/export feature.
Features:
Export/import option templates with relationships to assigned products
Export/import products with parameters in a readable format
Export/import "products + customized parameters" with all features, including links to parameter templates
Pros:
Composer installation for easier extension installation and management
No overwriting the core classes unless unachievable within a functionality
Unencrypted code for hassle-free editing
Great customer support
Cons:
Ecommerce novices might find the module a bit complex and might take time to get into it
Pricing: $299
Amasty Import and Export
Amasty Import and Export for Magento 2 is designed to handle most data synchronization tasks.
Features:
Transfer of the documentation base to accounting systems
Sending products to marketplaces
Management of Magento customers in CRM systems
Automatic synchronization of data placed in two different instances
Pros:
Regular data synchronization with any third-party platform from the admin panel
Excluding the possibility of data loss and errors
Integration without special development and coding
Cons:
High associated costs
A support subscription can be purchased separately
Pricing: $805
CedCommerce Advanced Import/Export
CedCommerce offers an Advanced Import/Export extension that simplifies the import and export of products, categories, and attributes.
Features:
Effective data management
Configuration options to enable or disable the module at any time
Possibility to download all types of products, including simple, virtual, configured, batch, bundled, and downloadable ones
Import and export processes in CSV format
Bulk data upload compatible with multiple store views
Pros:
Multiple pre-defined filter attributes
Mass upload related, cross-sell, and upsell
Automated import/update tasks
Cons:
Pricing: $49
Import Export Product Reviews by FMEextensions
The Import Export Product Reviews extension allows you to import and export customer reviews from your store using a CSV file import.
Features:
Faster import & export operation
Export reviews for a specific period
Merging or replacing existing reviews with new ones
Download and view of a sample file for import
Data import success and error messages
Pros:
No customer feedback is lost when migrating to another platform
You can save time manually entering or editing product reviews
Customer preferences are analyzed, and popular products are identified
Cons:
If your product reviews contain custom data fields or attributes not supported by the extension, additional customization may be required.
Pricing: $79.99
Import Export Categories by BSS Commerce
Import Export Categories by BSS Commerce allows administrators to import/export a large number of categories simultaneously.
Features:
Import categories to websites via a CSV file
Display a message about the import result
Export categories into a CSV file
Pros:
Saving more time and costs than manually creating each category
Creating a lot of categories along with their related data with the only CSV file
No need to spend time working in the backend
Cons:
The extension may not fully support highly customized or complex category structures
Pricing: $89
Search Engine Optimization (SEO)
SEO Suite Ultimate
SEO Suite Ultimate is an all-in-one SEO extension that can handle a wide range of on-page SEO scope.
Features:
Eliminating duplicate content
Enhancing site indexation
Optimizing the URL and metadata
Advanced HTML and XML sitemaps,
SEO redirects
Rich snippets
Cross-linking
Pros:
1 year of free updates and support
Wonderful support team
You can stand out from the crowd in the organic search results
The extension is intuitive and very simple to use
Cons:
Potential compatibility issues with third party systems
Pricing: starts from $299
If you Magento setup require a more deeper SEO improvements, consider ordering Magento SEO Audit from Atwix.
Super Easy SEO by Magenest
Super Easy SEO extension by Magenest helps businesses improve search engine optimization and website visibility performance.
Features:
The ability to manage SEO for 10,000 products
SEO template for products and categories
Meta tag for multiple pages
Content analysis toolkit
SEO data live preview
Crawling and indexation management
Image optimizer
Pros:
Preventing duplicated content on the website
Improving customer experience
Cons:
Pricing: free of charge
Rich Snippets by WeltPixel
The WeltPixel Magento 2 Rich Snippets extension will take your store's search engine optimization to the next level with structured data.
Features:
Structured product data, including name, price, product image, description, availability, brand, SKU, etc
Website data such as sitelinks search box, corporate contact details, rich snippets logo, and social profiles
Facebook Open Graph Protocol
Pinterest Rich Pins
Twitter Cards
Pros:
Easy installation
Free solution
Increasing website visibility in search results
Attracting more organic traffic
Cons:
Implementing structured data correctly can be complex
Potential markup errors due to incorrect data
Pricing: free of charge
Magento 2 SEO extension by Mageplaza
Magento 2 SEO Extension automatically activates rich functionality during installation without any code changes.
Features:
Product Rich Snippets with structured data like price, product image, rating, sales promotion offers, and SKU
SEO Robots meta tag
Crosslinking for enhanced website structure
Preventing duplicated content
Hreflang tag for global expand
Advanced HTML/XML sitemaps
Automatic SEO Metadata template rules
SEO analysis and reports
Pros:
Increased site traffic
Improved site ranking
Simple installation via composer
Frequent updates
Great support team
Cons:
It can be difficult to get things up and running at first
Pricing: $99
SEO Toolkit by Amasty
SEO Toolkit for Magento 2 will help you automate most optimization processes and improve store ranking in SERP.
Features:
Meta tags templates
Google Rich Snippets
Open Graph tags
Unique product URL
Cross-linking automation
Dynamic HTML sitemap
Duplicate content prevention
Automatic SEO health check-ups
Pros:
Reduced amount of manual work
Improved store ranking
Higher flow of organic users
Intuitive and easy-to-use interface
Cons:
Support Service subscription is purchased separately
Pricing: $349
Magento 2 SEO extension by BSS Commerce
Magento 2 SEO by BSS Commerce provides tools and features that help companies improve the website's ranking in search engine results and increase organic traffic.
Features
Snippets for a product, category, and business (name, logo, pricing, description, offers, rating, availability)
Open Graph & Twitter Card support
Breadcrumbs setting based on category priority ID
HTML sitemap with products, categories, and additional links
Meta Tag templates
Image ALT tags
Canonical tag
Full SEO analysis, report, and audit
Pros:
All advanced SEO functions for website optimization
High compatibility
Free 1-year support is included
Cons:
Relying on an extension might require a learning curve
Pricing: $149
How to Install and Use Magento Extensions
To install the Magento 2 extension, you need to go through a series of important steps:
Choose the most suitable extension, taking into account your current needs. Explore the features of available extensions, compatibility with your version of Magento 2, and reviews from other users.
Back up your store and database to revert to this version. Check if your store is in developer mode: php bin/magento deploy:mode:set developer
Install the extension through Composer: composer requires vendor/extension-name
Configure the extension. Go to "Stores" > "Configuration" and locate the extension's settings. This may include access credentials, API keys, and other specific settings.
Test the extension to make sure it works correctly. For example, make test orders, check possible conflicts with themes or other extensions, etc.
Monitor the performance and compatibility of the extension with your store. Stay tuned to maintain compatibility with the latest versions of Magento 2. It is important to have access to improved versions of the extension with enhanced functionality and bug fixes. Follow the developer's instructions carefully for updating the extension.
In case of problems or questions, don't hesitate to contact the support team of the extension developer. Also, carefully learn their documentation.
Summary
Extensions might be a great way to match your store to your business requirements. Expand your website features, scale your operations, speed up your development processes, and improve your customer experience.
And if you didn't find the right one that meets your needs, Atwix is here to back you up. As an expert Magento 2 extension development company, we can build, test, and roll any custom module out on Magento marketplace to help you achieve your long-term business goals.
Build a custom Magento module with Atwix!
Send us your requirements and we'll get back to you with an offer.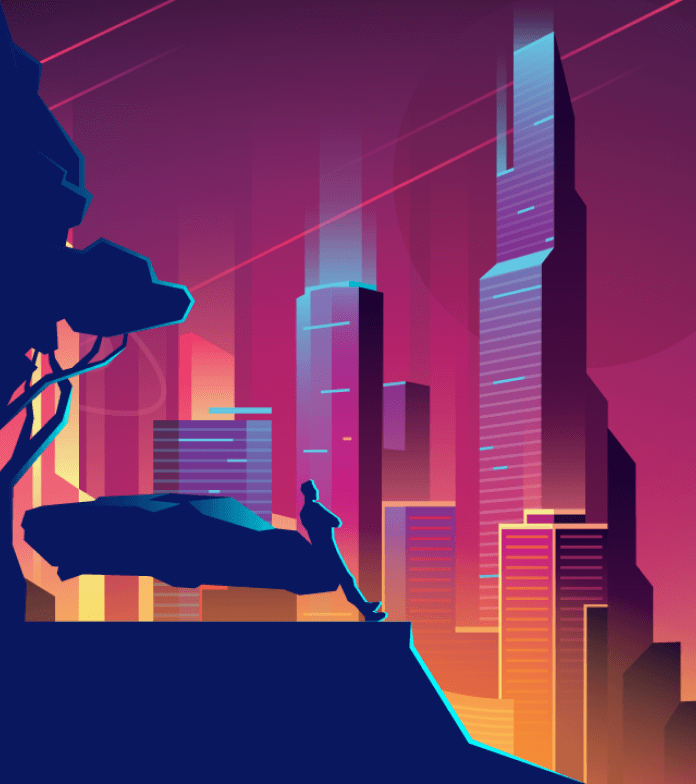 FAQs
Do I need technical expertise to install and manage top Magento 2 extensions?
It might vary depending on the complexity of Magento 2 extensions and your specific requirements.
Basic extensions require basic knowledge of Magento to install and configure them. Chances are you won't need advanced technical knowledge to make small adjustments.
Installing more complex modules may require running commands, setting parameters, and handling dependencies. And to set them up, you will need technical expertise in Magento development, PHP, and possibly JavaScript.
For maintenance and troubleshooting, you'll find the extension's support documentation useful. To troubleshoot complex extensions, you'll need to dive into the code, analyze database interactions, and possibly consult with the extension development company.
Can I use multiple extensions simultaneously without causing conflicts?
The ability to use multiple extensions simultaneously depends on their quality and the way in which they interact with each other and with Magento 2 instances. The extensions you choose must be well-coded, regularly updated, and compatible with your version of Magento. Make sure your theme is also compatible with the new extensions.
Modules that change the same part of your store's functionality are likely to conflict. Some extensions rely on other extensions or libraries, so make sure everything is installed and configured correctly.
Test your store thoroughly after installing and configuring new extensions to check for conflicts or issues.
How do I handle potential performance issues caused by extensions?
To troubleshoot performance issues caused by Magento 2 extensions, start with diagnostics. Use benchmarking tools like Google PageSpeed Insights to identify performance bottlenecks and monitor your server's resources.
Consult the documentation provided by the extension developer for performance guidelines. Make sure you are using the latest versions of Magento 2 and extensions.
To isolate the problem, turn off individual extensions one by one and test the store to determine which extension is causing performance issues.
Check the extension's configuration settings to see if there are options to optimize its performance. Review the extension code for inefficiencies or resource-intensive operations. Implement caching mechanisms, upgrade hosting plans, implement a content delivery network (CDN), and optimize your database.
If performance issues persist and affect your business, consider hiring a Magento developer or performance optimization specialist. Also, remember to check our Magento 2 ERP integration service if needed.