HYPERVSN Needed a Cutting-Edge Online Store.
At CES 2018, few startups created more excitement than HYPERVSN. Backed by super-investors Mark Cuban and Sir Richard Branson, the hotly-tipped brand is a pioneer of holographic visuals for retail and events. Their clients already include Coca-Cola, Samsung, and McDonald's, and in Las Vegas, they showcased the world's first Integrated 3D Holographic Display System. This created stunning 3D animations that seemed to float in mid-air. The demonstration in Sin City caused some tech journalists to recall the "Jaws 19" scene in Back to The Future II, while Mashable called HYPERVSN "the future of retail displays."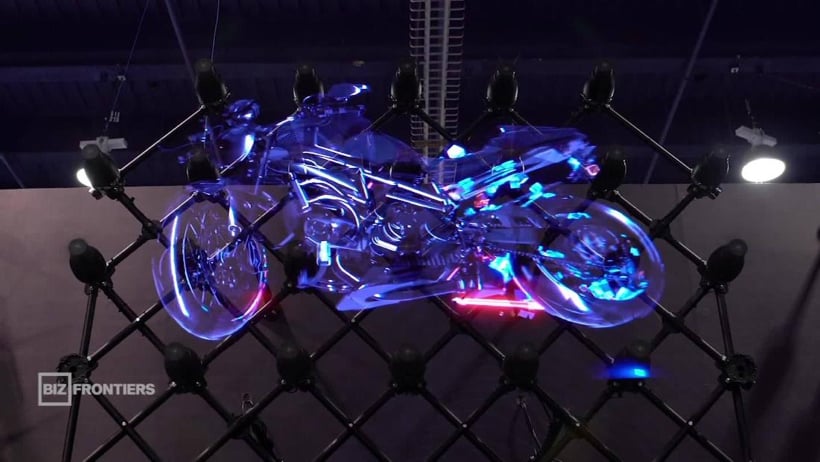 The HYPERVSN holographic experience creates a long-lasting impression, and the applications for business and retail are endless. Yet the same could not be said of the company's web store. Previously called Kino-Mo, the brand's main page offered lead generation fields that just collected contact information. You couldn't purchase a hologram unit if you wanted.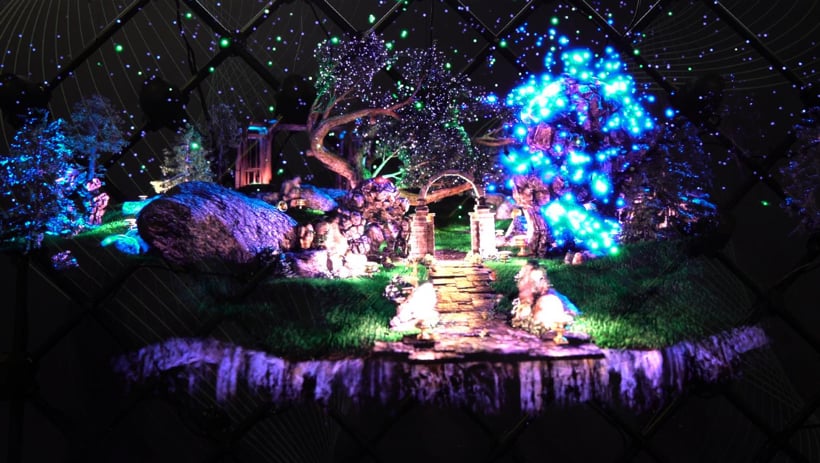 HYPERVSN needed to move quickly to grow their business internationally. They needed to rebuild their online platform to support promotion and direct distribution. They also had an idea for an original marketplace to allow anyone to create custom holographic visuals for the modules. When HYPERVSN needed a cutting-edge solution partner with experience in collaborative digital marketplaces, they called on Atwix.
Holographics, direct-to-consumer
We got straight to work developing a new brand bible for HYPERVSN, while redesigning the store using a robust Magento Commerce 2 template. Together, we developed a store that allows customers to directly purchase pioneering HYPERVSN 3D devices.
HYPERVSN's brief was to give the website a new brand identity, and to create a store that elicits the same excitement as their holographic products. We incorporated eye-catching elements that draw customers into the store, including enticing videos, graphic elements, and subtle animations that encourage the user to scroll down for more information. And in terms of eCommerce, Magento serves as a powerful webstore engine, delivering an almost automated shopping experience – with a streamlined checkout.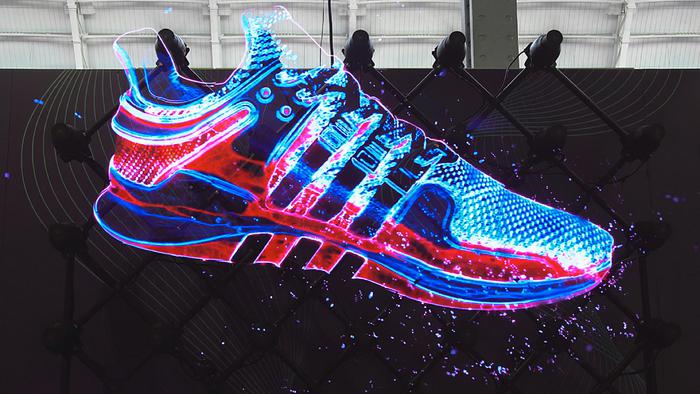 Finally, the ultimate goal for HYPERVSN was to build a marketplace for customizable holographic images. This will create a community and enrich the availability of holograms. Soon, anyone can design a 3D branded image or animation for a HYPERVSN module. You'll even start to see animated holograms in your local gym, or even sandwich shop. The marketplace will help to dramatically scale business opportunities and help HYPERVSN meet wider audiences as they spread the word globally.
A journey into the unknown
The HYPERVSN project is still active, and our team at Atwix is in the middle of an exciting journey. The final marketplace solution is the ace card up the sleeve, for a company who hopes to engage creatives to produce their own branded floating images. By building an entire community around the product, the company plans to maximize engagement, and make HYPERVSN a household name. At the time of publication, the overhauled site design and the Magento storefront is being tested in a real-time scenario.
A company for the future
The HYPERVSN website project was designed to increase brand recognition, and to collect initial prospects who want to acquire or lease HYPERVSN products. Soon, the new web store functionality will be unleashed, powered by Magento Commerce, and it will accelerate business growth, globally.
The team at Atwix is honored to be engaged in such a forward-thinking project, with a company that will shape the future of the advertising and entertainment industries. Watch this space for the HYPERVSN launch, and know that Atwix will be working behind the scenes to support their webstore functionality, long into the future.