Car Part Kings
Atwix has ensured a fast store performance with thousands of unique car parts and complex website search.
Overview
Performance audit to manage numerous unique products and attributes.
Front-end development and responsive theme build.
Implementation of quick and convenient search of car parts by car's make, model and year.
Checkout improvement to improve usability and conversion rate.
Yotpo integration to collect user-generated content and increase customer loyalty.
Technical SEO.
About the company
Motivated by customer satisaction and with more than 30 years of expertise, Car Part Kings delivers vast selection of car parts at best price. With its headquaters in Califronia they have warehouses around the US to ensure quick delivery and best customer epxerience.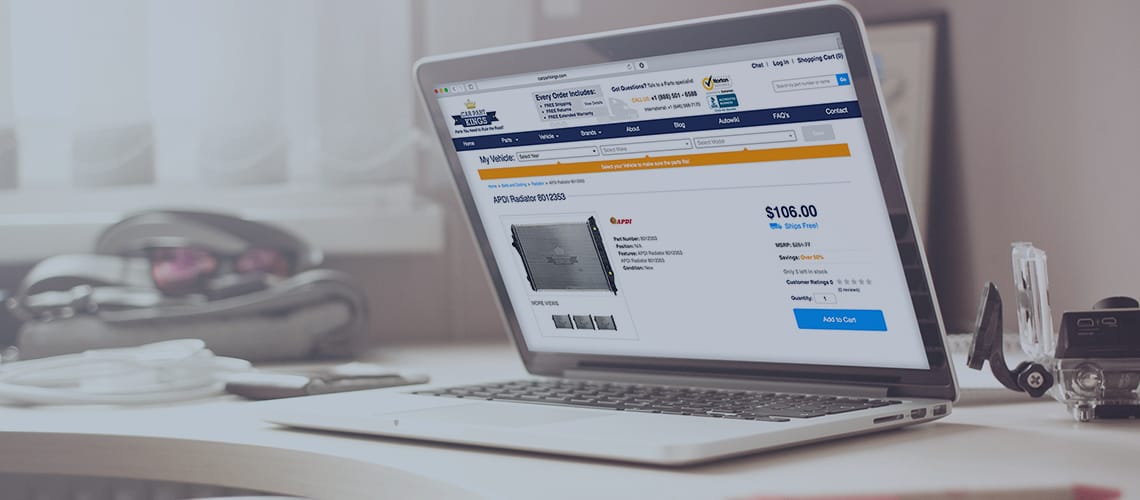 Challenge
Car Part Kings needed to improve the performance of the store, that handles thousands of unique products with complex product attributes. The website has many integrations with third-party services and high load every day.
Solution
Having done the performance audit, our team has came up with back-end solutions to handle numerous SKUs and attributes. We have developed a industry-specific search functionality to improve customer experience and feed personalized products for each car model in search.
Results
Car Part Kings constantly raises the bar for auto part selection and maintains high performance throughout the brand – from the website to all interactions with its customers.