Once I've decided to celebrate my birthdays every year in different places. Last one I had in the other country. This year I had it at Meet Magento Poland in beautiful Poznan. It was a long trip, which took about a day to get to Poznan from Ukraine. But finally, I reached the destination. I arrived very late at night and decided to take a walk to the place where we stayed. The city was quiet and amazing at night.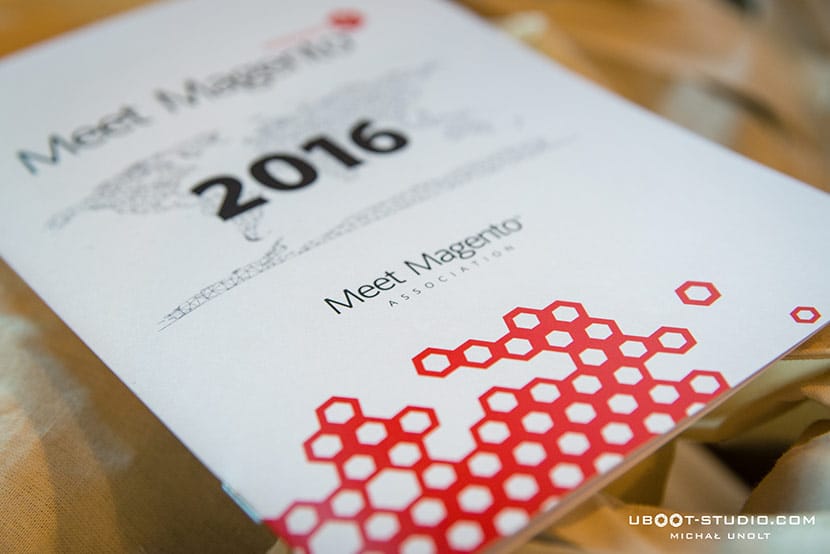 DAY 1. Monday, September 19th.
It was the fifth Meet Magento Poland, organized by Snowdog. The event took place at Concordia Design. The agenda was filled with many interesting talks.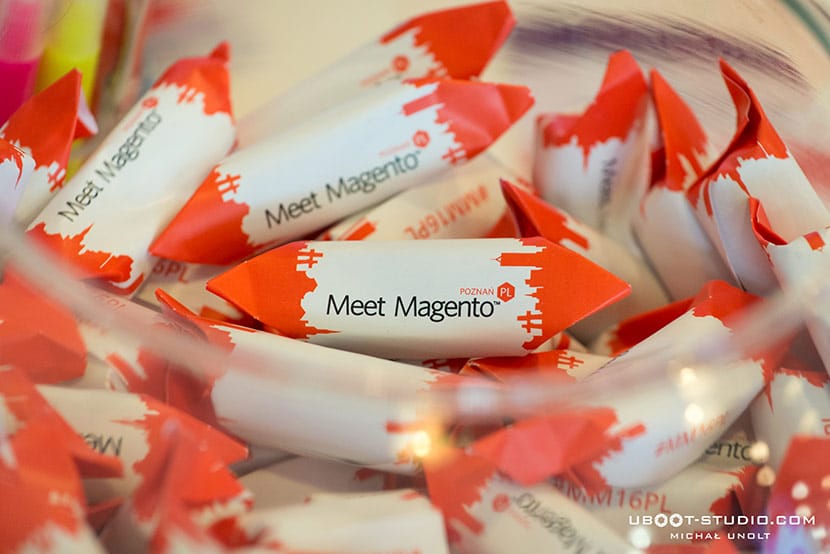 Kuba Zwolinski from Snowdog opened the conference and presented a few devices for the Magento community.
Then Ben Marks took a stage and talked about the future of Magento. It was really interesting to know the steps of Magento 2 evolution.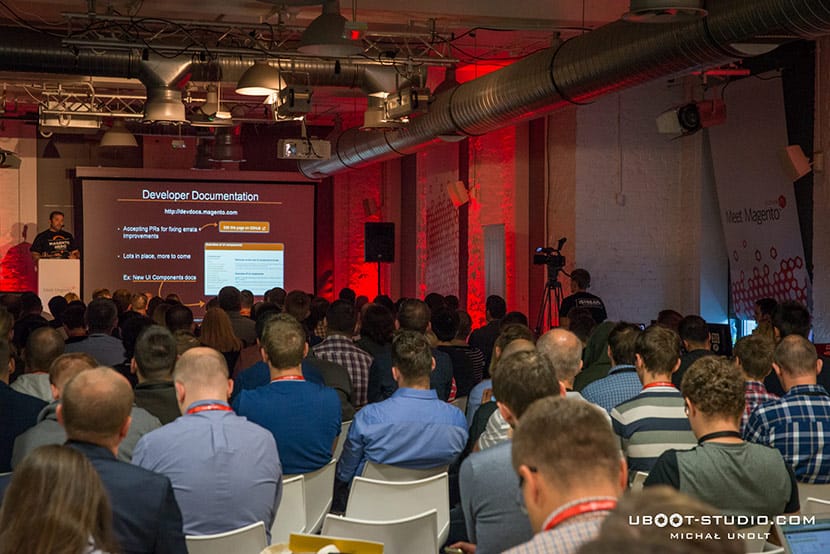 After keynotes, the talks were divided into two tracks: Business and Technology. Igor Furseev and I decided to join Technology track. There were a lot of interesting speakers from different parts of the world. Everyone could find something new for himself. But you know, sometimes you need to take a break.
As usual, lunch break is a good chance to have some coffee and make new connections. Or make temporary tattoos.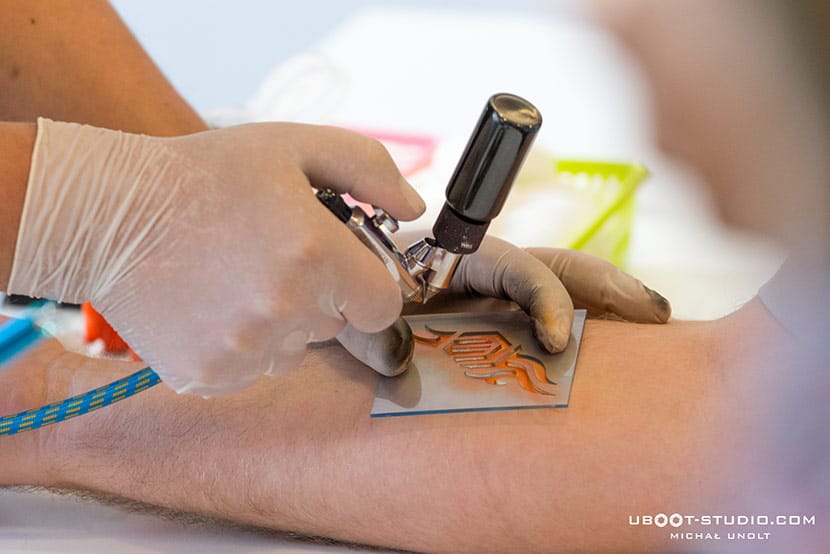 When the hard day was almost over, everyone was invited to the after-party to try some tasty food and drinks, have some fun, chat about work, listen to music or dance. Besides traditional food and drinks, organizers surprised us with molecular gastronomy.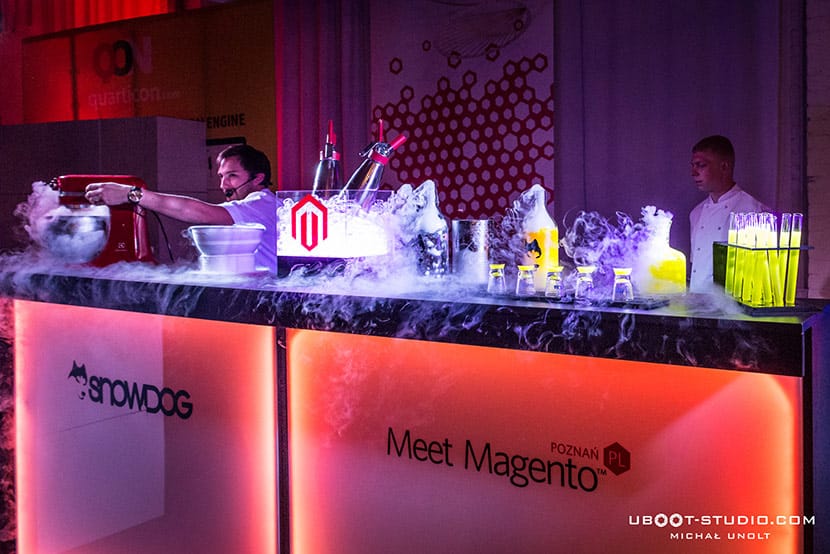 It was a great ending of the first day at Meet Magento Poland.
Day 2. Tuesday, September 20th.
The second part of the conference was divided into four parts: M2 performance, Business, Workshops, and Technology. We wanted to visit Workshops by Vinai Kopp and Ivan Chepurnyi but unfortunately we missed the registration. So we went to the M2 performance and technology tracks.
Before the end of the event, there was a "Mini BarCamp by Ben Marks" where everyone could ask Ben anything. We heard a lot of interesting questions and exciting answers.
The conference almost finished. Kuba Zwolinski closed the conference with a speech.
In the end, there was a little lottery of Snowdog toys. And if you answered the question you could get one. Well, Igor and I became owners of these toys answering the questions correctly.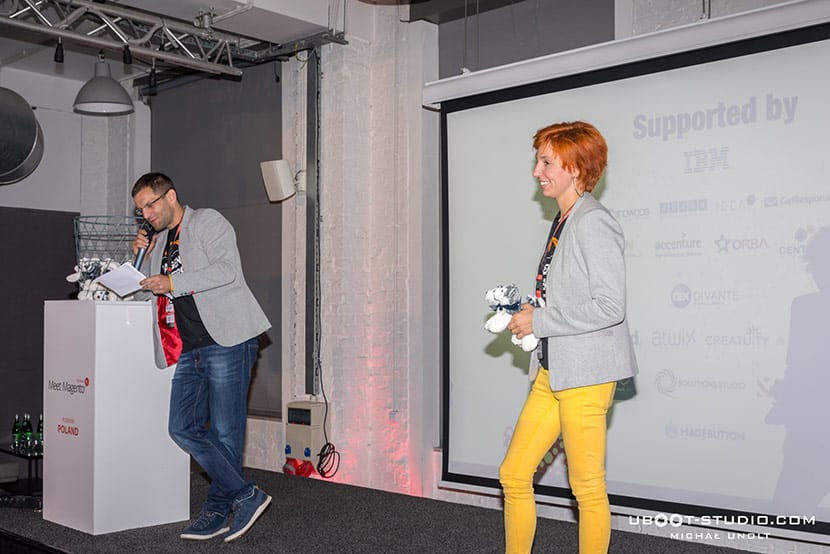 To conclude, we had a great time during those days. And I would like to take a deeper look into a lot of topics that I've heard at MMPL. I want to thank the team of organizers. It was a really great event. See you soon at the next events and maybe at MMPL 2017 in Krakow.
You may also be interested in: