Improvement of design and illustration skills is a daily challenge for us. Now we are looking forward to take our illustrations and artworks to a higher level. The best place for exchanging new ideas, techniques, getting inspired and meeting professionals in the sphere of digital art is Kiev CG Craft 2016.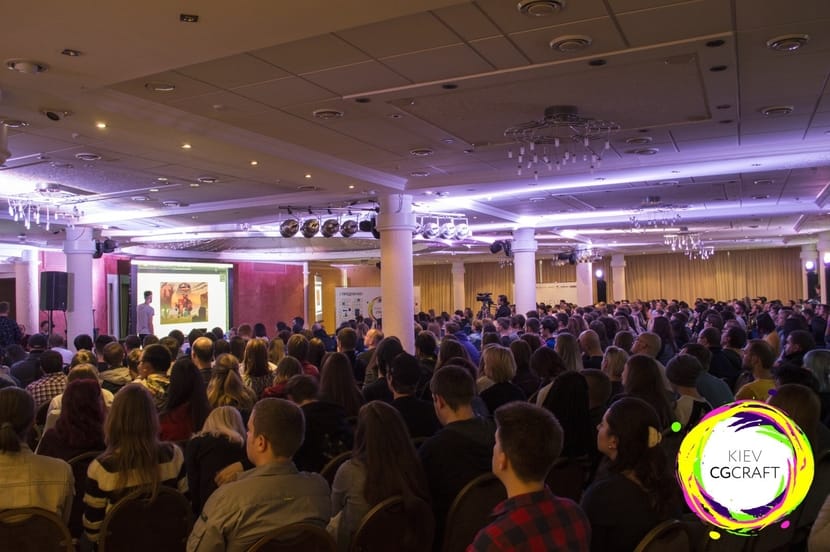 This event is one of the biggest digital artists conferences in Ukraine. It took place in Kiev on October 8th, 2016. During 7 hours speakers shared their secrets, life hacks and latest techniques in digital art. What we also heard was about the latest trends in the industry and success stories in AAA game projects (a classification term used for games with the highest development budgets and levels of promotion).
There were 5 speakers. These guys are real professionals in the field of illustration, concept art and 3-D modeling for film and game development industries.
Roman Semenov is a CEO in Velcro Games. He spoke about creating a mobile game caRRage, the catastrophic consequences of concept arts and how to turn dreams into a gaming universe.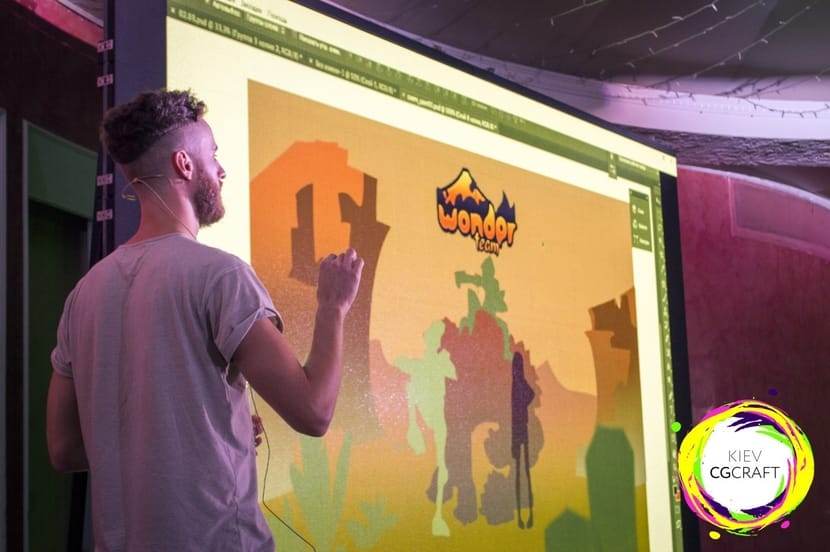 Sergey Shulikin is an art director of LevelUp studio. He told about the patterns of the color theory and the sets of colors in artworks and concepts.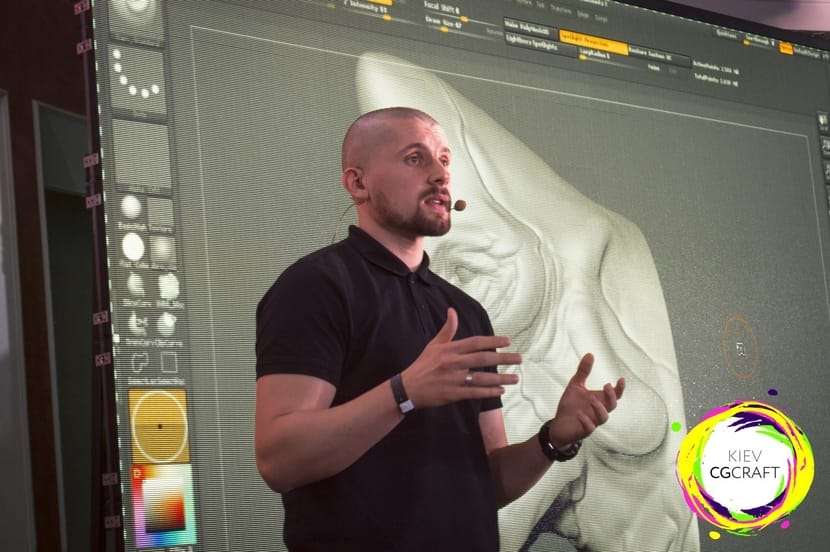 Artem Gusak is a professional coach, teacher and concept artist of organic characters. Fore several years Artem has been working on the concepts of characters for games and movies. Many of your favorite characters in the series are created by him. He spoke about creation of an organic characters concept.
Dmitry Rabochiy is a professional concept artist of hard-surface characters, locations and machinery. He worked on projects such as: Gears of War, Halo, Lawbreakers, Blur and upcoming AAA projects in the future. He told about the tricks, life hacks, trends, requirements for the AAA art and how to quickly make a high-quality hard-surface concept and avoid unnecessary feedbacks. This guy also has a brilliant sense of humor.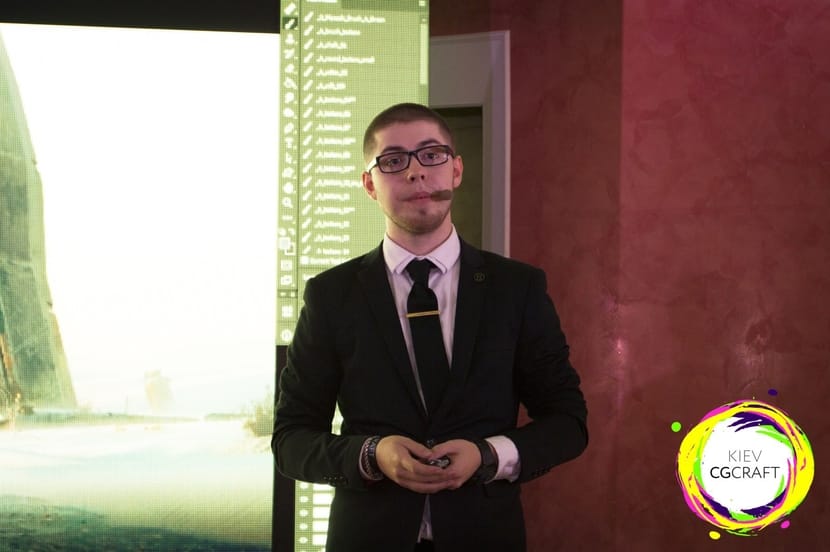 Mark Kolobaev is one of the youngest professional environment concept artist. He work in the MPC company and conducts his own courses. Thousands of artists get inspired from his work all around the world. Mark spoke about the concept of environment for games and movies.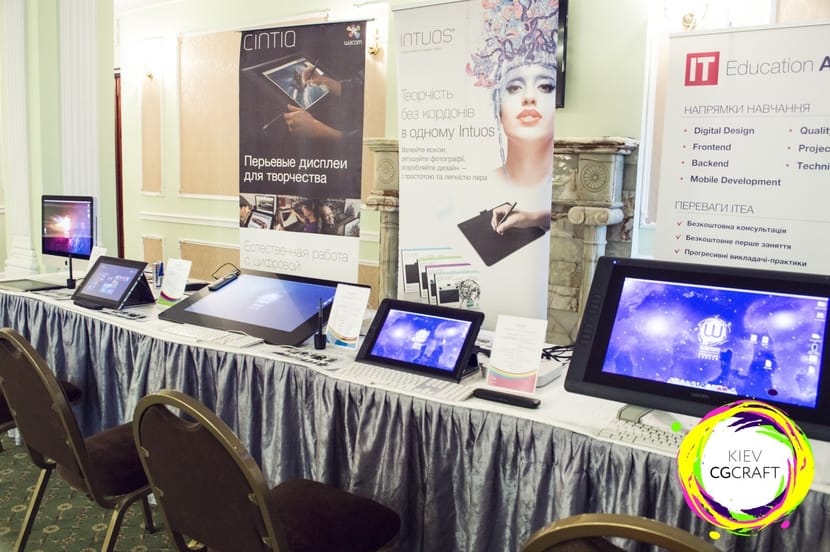 Between the reports there was a lot of beer, delicious food and new acquaintances. Also you could try new products from WACOM company and take part in Wacom Art Battle with great prizes.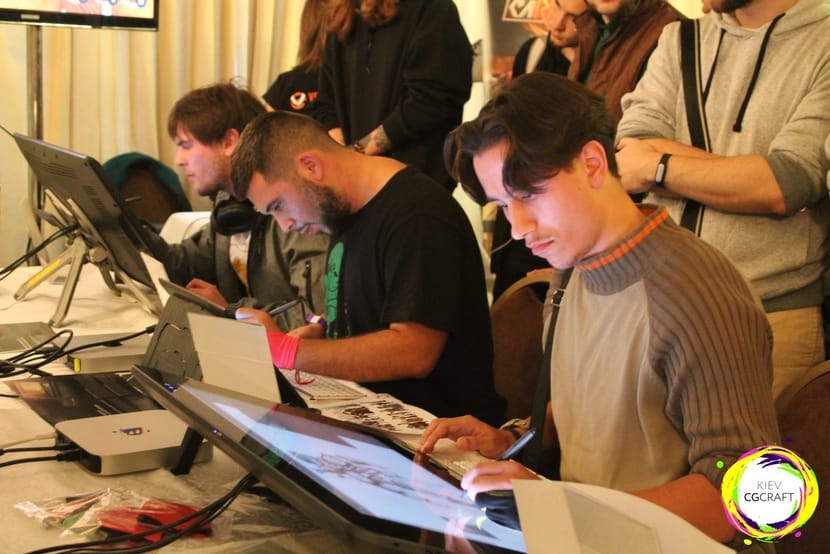 To conclude, I spent an amazing time during this conference. The audience was more than 300 people. That is pretty impressive for such an event. I had lots of new meetings and brought a huge luggage of new knowledge with me. All I can say is that I will be there next year for sure.
You may also want to read: