Commitment to being a distributed company brings many opportunities of growth. Still you have to remember, that a successful distributed team needs to have well established means of communication, and a set of online tools will never fulfill the lack of face-to-face talks among your coworkers. This year, we decided to bring all of our employees usually working from 5 different locations to a company offsite in the Carpathian mountains.
Starting with WHY?
The journey to the distributed team is not easy, but worth it. The transition of all your workflow to fit any location and physical presence takes quite an effort and time. You have to choose the right tools, define the principles that will help you reach your goals, and put a lot of your time in making it work.
Once everything is set, you may be amazed to find out that people are really able to work from any location without even leaving one's home, all problems can be solved online, and you don't need to have that long meetings that end up in taking away your whole day. Although, there's always another side of things. If you dig deeper, you realize that most of the challenges arise out of communication issues. Especially, when there are teammates from other cities and countries, who you've never met in person.
Inspired by some great examples, we decided to bring the team together and have some off-work Atwix experience.
The second goal of organizing the retreat was to give our team some time for hanging out away from keyboard and deadlines. After taking trips to conferences, we realized that time away from the office provides an opportunity to have a fruitful conversation with your coworkers. Don't take us wrong. We didn't just put the team together out of office and made them talk about company improvements. All we've done was giving our people some space. Slow internet access, team activities, sports and even long trips with guitars do miracles! First of all, it is a good rest. And if it guides us to some good ideas, it's a huge bonus for the company.
No matter how fun it was, our team has found time to discuss Magento, share some new ideas, thoughts and impressions from their daily work. People were overwhelmed with new concepts. What can you say? Even far away from our workplace, we were still thinking of our work.
How did it go?
Let's start with the location. Considering many possibilities, we decided to do the offsite in the Carpathian mountains, on the West of Ukraine. This sounded pretty fair as the location was within a similar travel distance from where most of our people work and the scenery in the region is amazing. There are no proper words to describe the whole beauty of the mountains and even the photos can't show everything.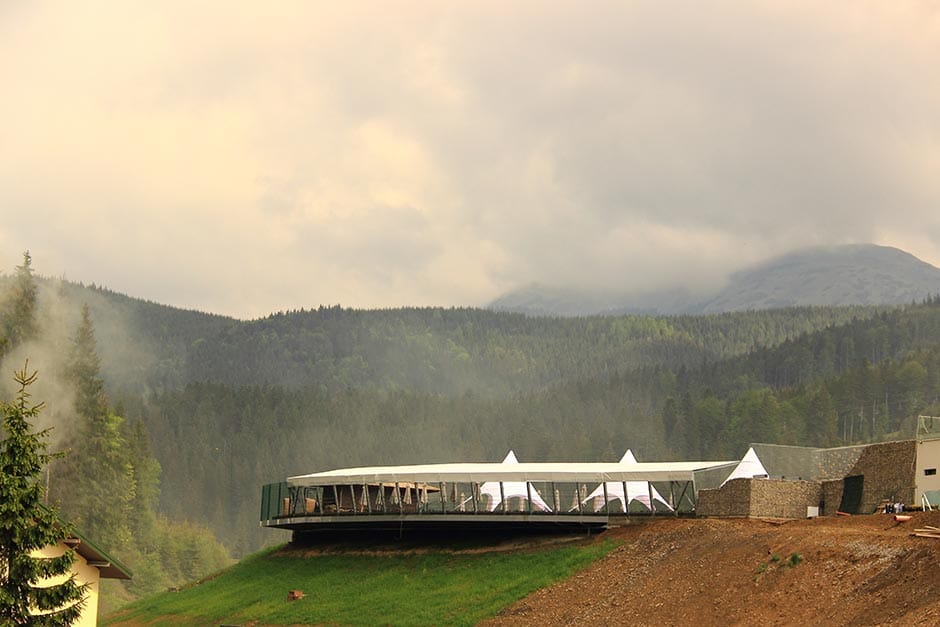 First activity we've done after getting to the destination and having a lunch was having fun in an entertainment center. Bowling, billiard, air hockey and some old-school games made us all relax and have fun. Somebody was a pro at bowling, somebody was doing it for the first time. You can't imagine the emotions of the whole team cheering to your very first strike! That is just a small bit of what you get out of the team offsite.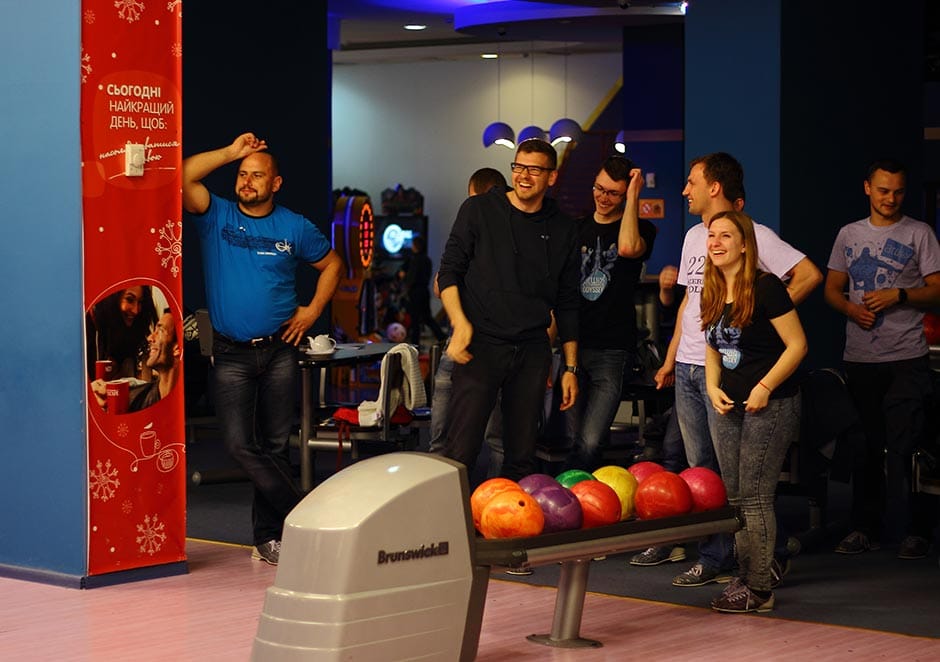 The next morning started with a team morning run. At Atwix it all started with our CEO, who started to prepare for the half-marathon and talked into this affair our designer. Next year, our CTO joined and also aced his first 21K. And it all gave a push to the team to start running. In 2015 Atwix has ran roughly 2300 km together. So can you imagine, how great it was to have a team run in the mountains. Well, somebody was running while some were sleeping on foot :)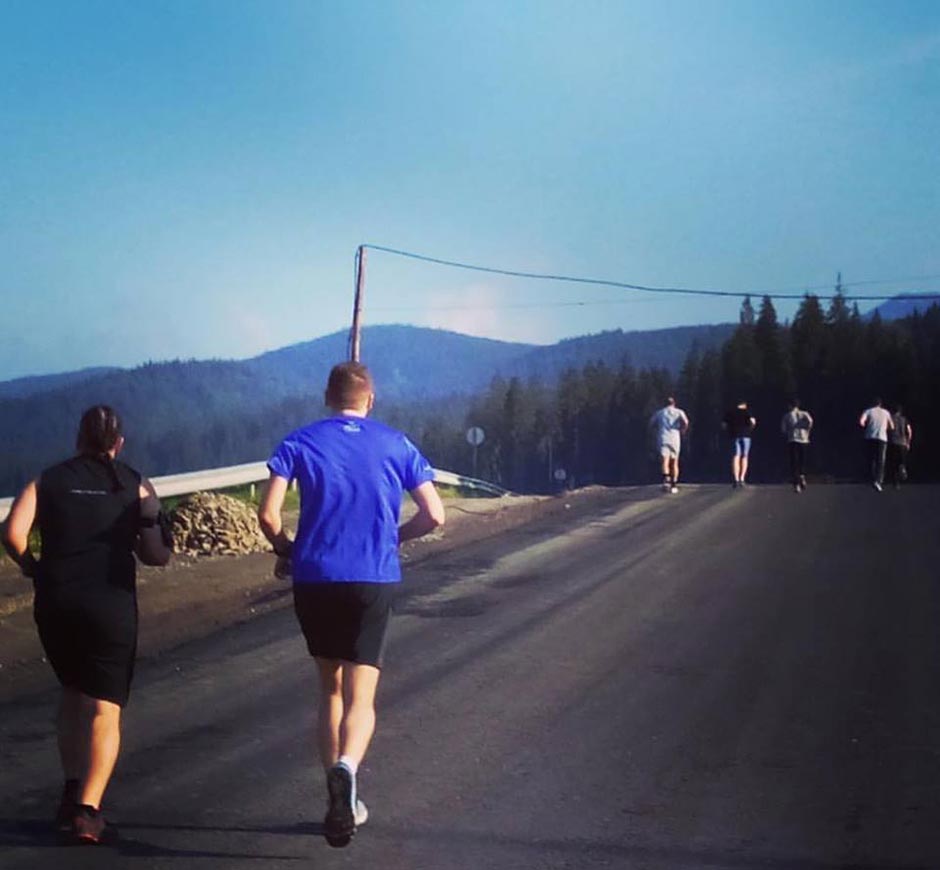 Then we decided to relax. We had a wonderful possibility to visit a couple more interesting places. And the first place was a SPA center. The time we were there was unforgettable. We were swimming, diving and enjoying the sun. It was fun and exciting!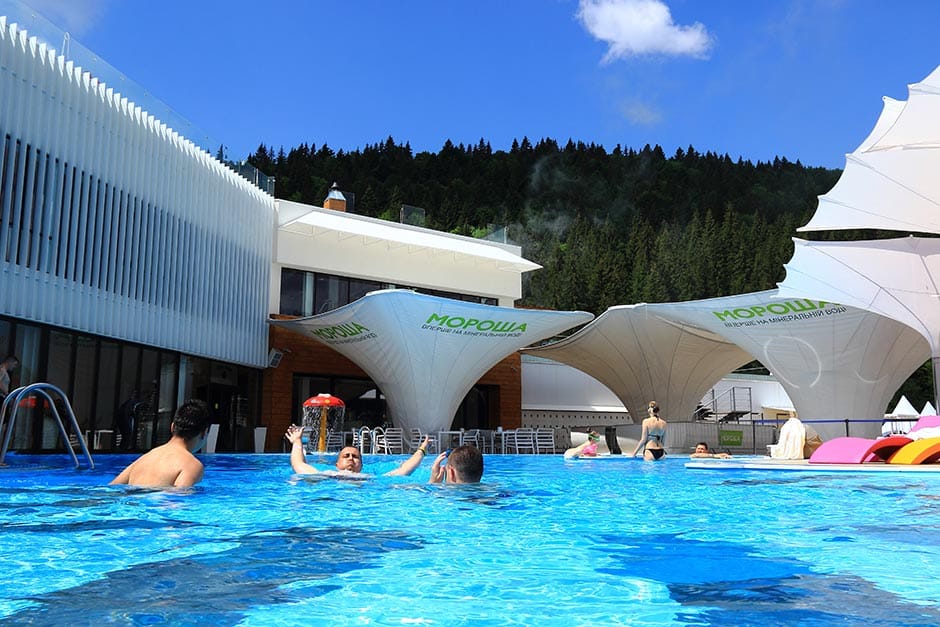 After amazing time at the SPA center with a pool and saunas we went to ride ATVs. If you think that it's a childish activity, you are wrong. That moment driving the narrow mountain road you come to realize that you are responsible not only for yourself but for the person next to you, who's literally holding you tight not to fall out. It was really cool and extreme, a great way to feel overwhelming emotions and build trust among your coworkers.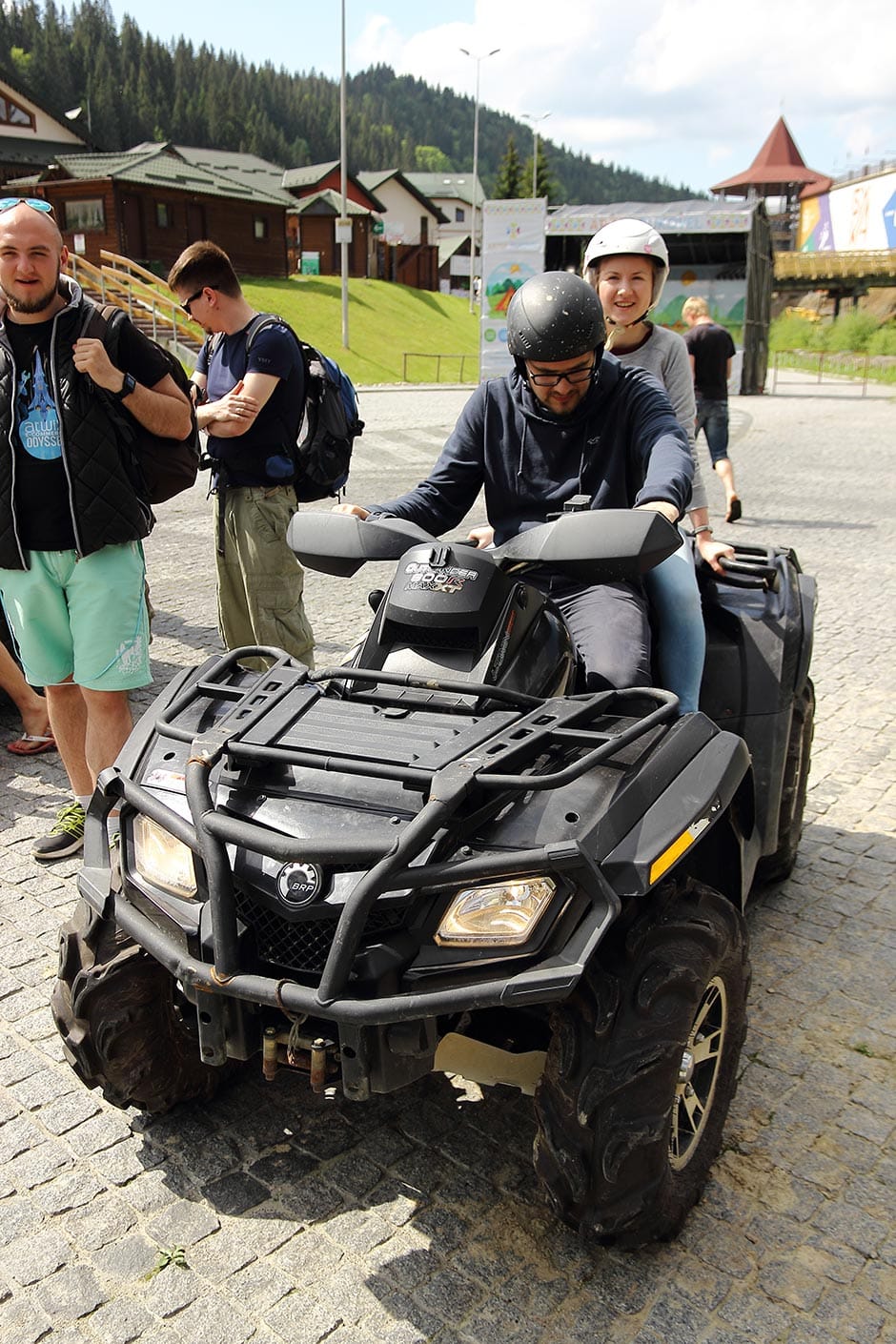 Afterwards, we literally topped our day of impressions, going to the peak of a mountain to enjoy a wonderful sunset. Here, at the height of 1000 meters, we were able to see the beauty of the Carpathian mountains.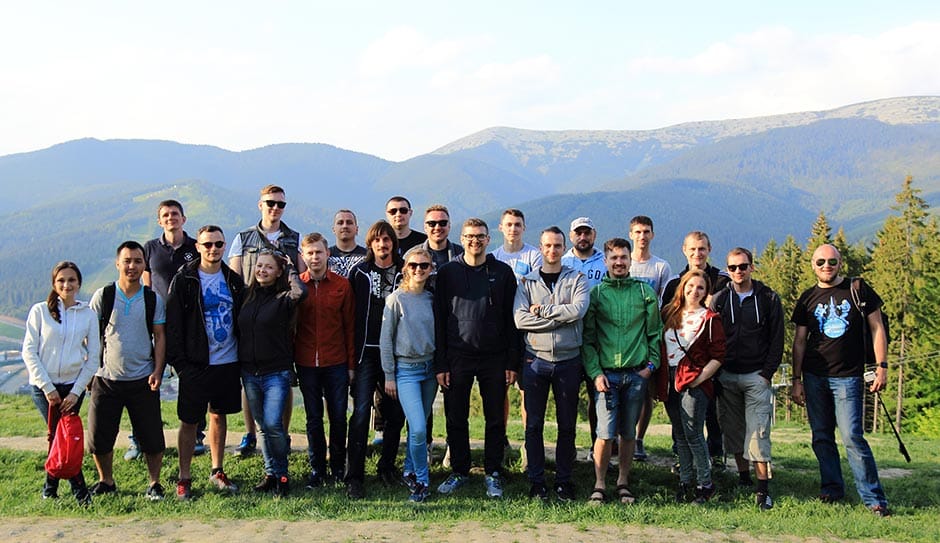 If you think it's over – you are mistaken. Just to highlight the evening at 9PM, we decided to play volleyball. And, frankly speaking, that one-hour game gifted us some of the most emotional moments of the trip.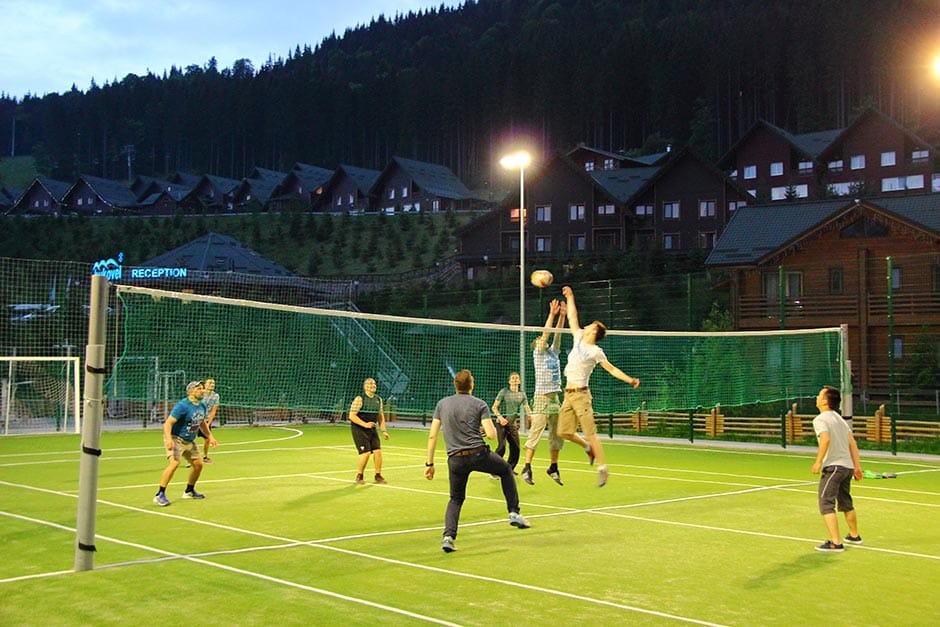 While we were leaving the mountains, everyone realized that the main idea of our trip was completed. Because of the whole atmosphere of joy, pleasant evenings singing to a guitar, team activities and a fabulous resort all together made us even better as a team. Just watch this video to see how we all enjoyed it!