20th of November, 2017, has marked an important date in Atwix history – we turned seven. It has always been a dilemma of what to do for the birthday celebration and we often followed a default and obvious way – making a party. This time though, we thought – what if?

What if we could come up with an activity that would bring us a bit more value than some fun in the evening and a headache in the morning?
Finding the answer required activation of the slow brain. Luckily, I had an opportunity to grab minds of my peers and our Atwix Task Unit leaders. So we quickly came to a concept that was a big stretch, but excited us all.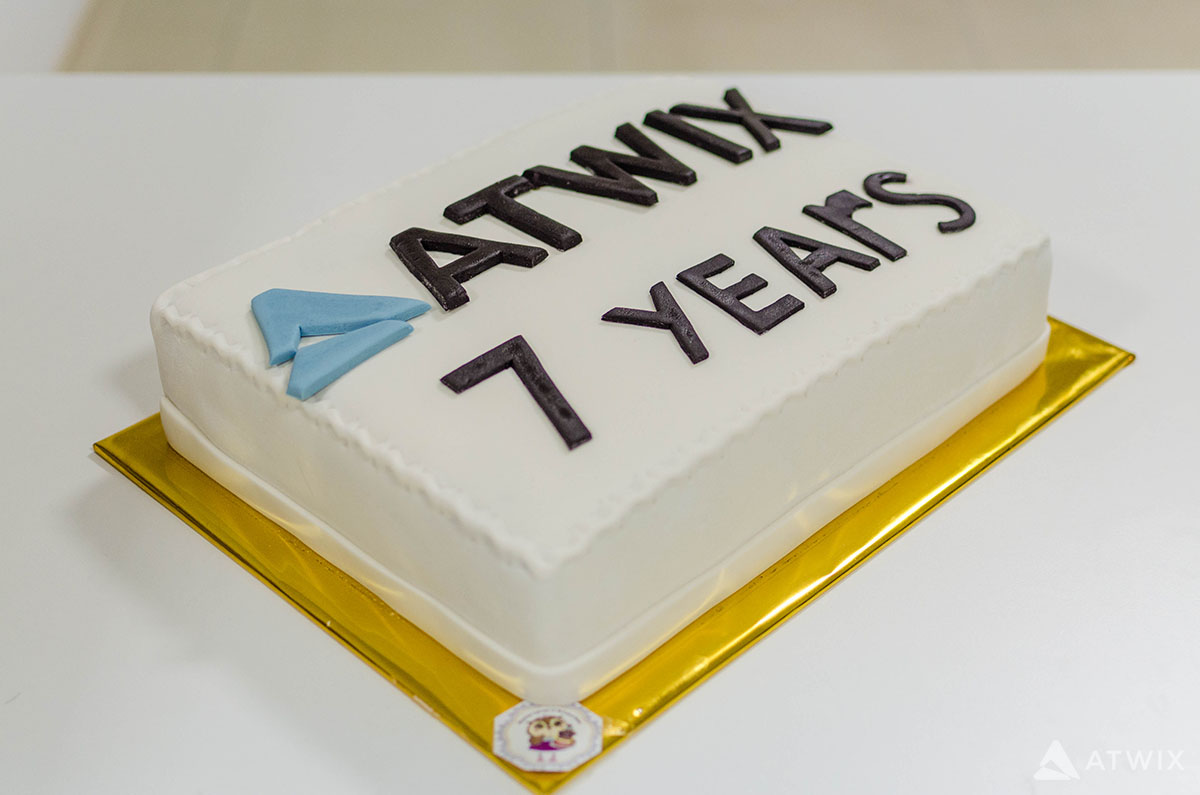 First, we were thinking about making a Magento Meetup in Khmelnytskyi, the city in Ukraine where Atwix was born originally and where we still have an office today. Later, we realized that we could as well make a Contribution Day and work together with Magento Community Engineering team and contribute to Magento's core (developer's dream!). And finally, we decided to have a day off regular work and use it for an internal Barcamp with, of course, a party to top it off!
What value would those activities bring us and how did this vision embrace the reality?
Atwix Barcamp
The value of internal knowledge sharing is beyond any doubt for most of the companies. At Atwix we do that via weekly hackathons, which can be used by both technical and non-technical people as a platform for sharing knowledge with colleagues. But hackathons, webinars and similar activities are often done after work hours and participation is therefore quite limited. Another issue is that only a limited group of people tend to host those activities.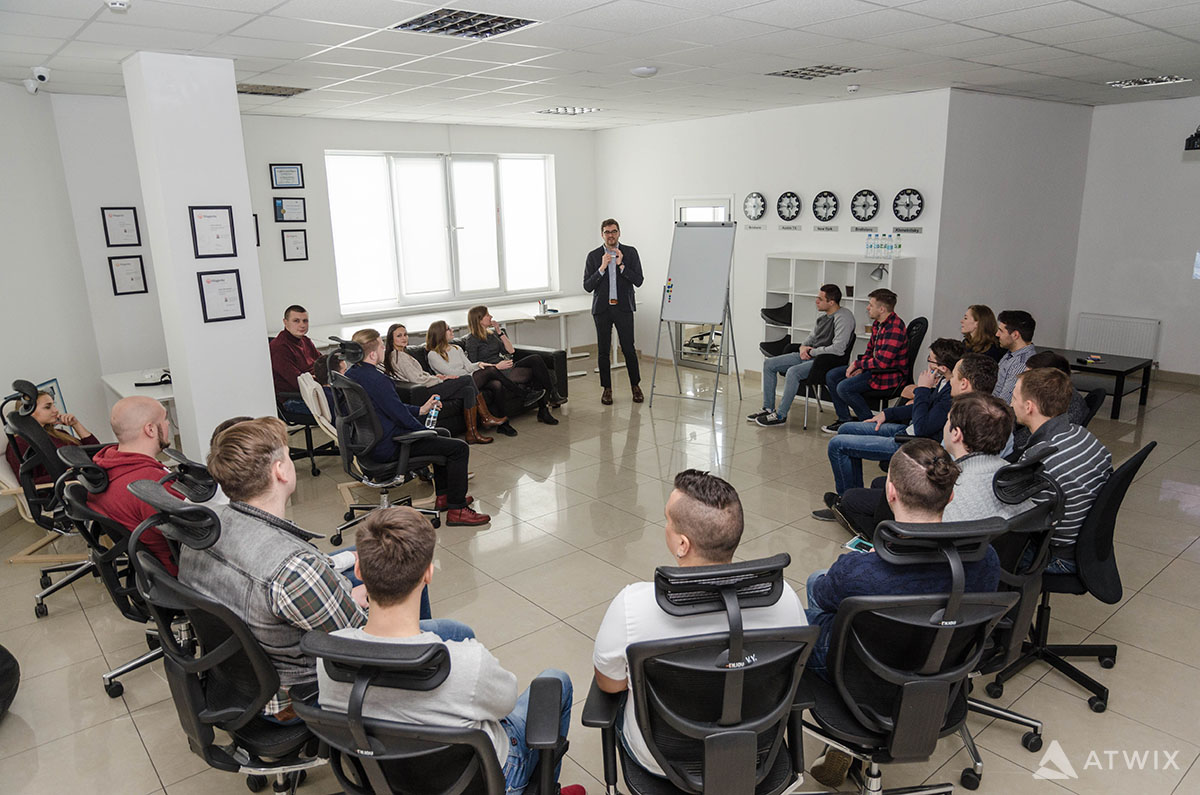 Barcamp turned to be quite an effective way to resolve the shortcomings of hackathons and webinars. How so? Primarily thanks to these two reasons:
1. The Barcamp was a full-day activity and this day was a day off for everyone.
2. We had actively encouraged everyone to submit their topics and prepare presentations, workshops or discussions. As a result, roughly 50% of the Atwix crew prepared talks.
Barcamp turned out to be an ideal path to a first ever public speech for many people. It was easier to overcome the barrier of doing a public speech for the first time because we only had Atwix employees participating, and that has created a very safe and supportive environment.
Barcamp and the whole week of events has served us one more important purpose. Since Atwix is a distributed company, we don't see each other daily. And while we already have an annual Offsite meeting, having one more occasion to come together for a week was priceless, providing us with a great team building experience, cultural exchange and a chance to improve English for everyone.
Magento Meetup Khmelnytskyi
Friday, November 24th, was another memorable date for us and the local Magento community. For the first time ever we've hosted a Magento Meetup in our hometown – Khmelnytskyi. This is a bit funny, as it took us hosting the Meet Magento Ukraine in 2014 and Meet Magento New York in 2016 for hundreds of people before we came to an idea to do something in a city where many of Atwix people grew up in.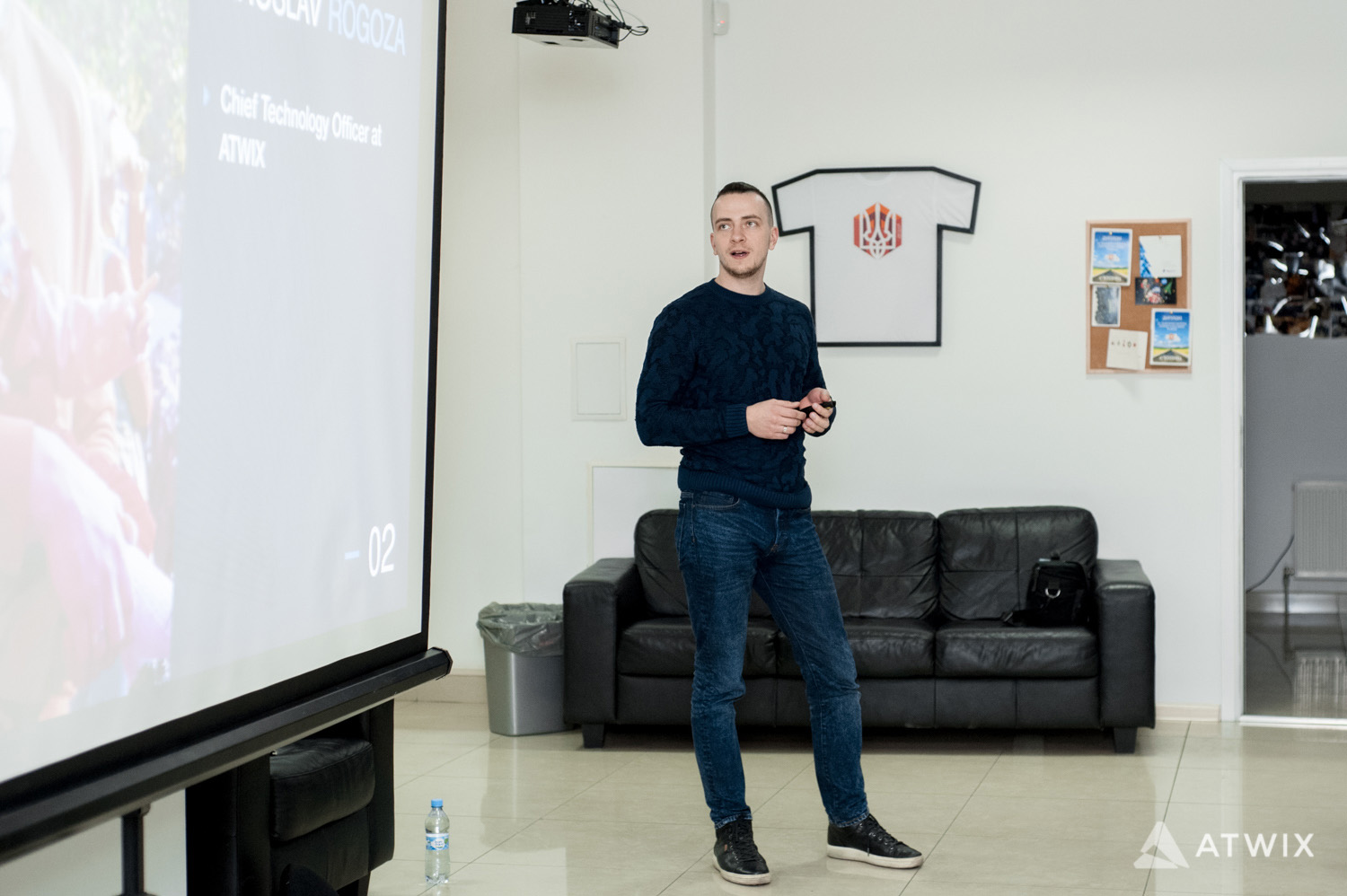 Having over 50 attendes, two speakers from Magento – Valeriy Nayda and Igor Miniailo as well as Yaroslav Rogoza from Atwix created a very cozy atmosphere, facilitating a lot of questions and interesting discussions.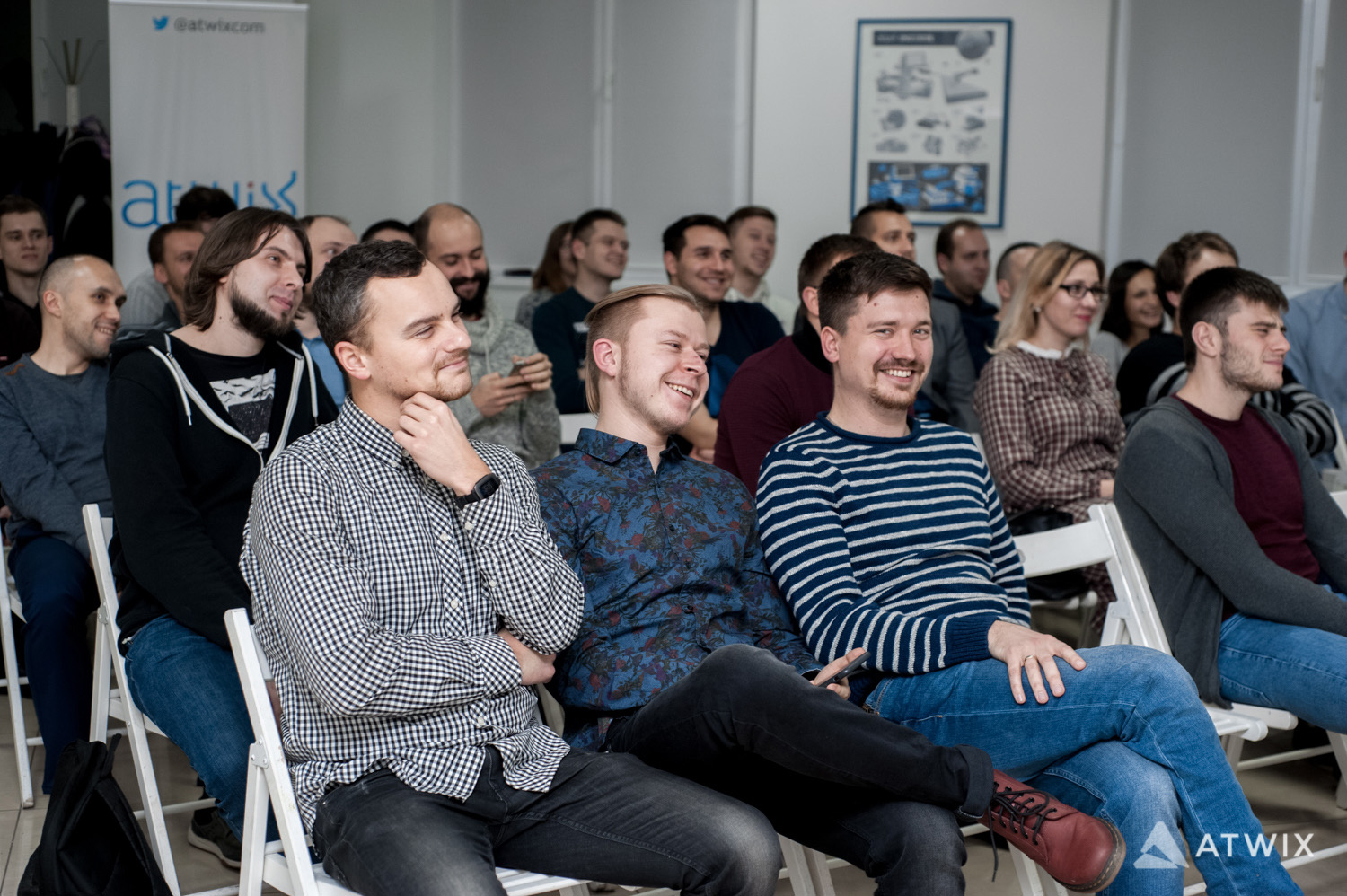 In case you'd like to check out the slides from the talks, they are here:
– Yaroslav Rogoza – Development Environment: Local or Remote?
– Valeriy Nayda – Best Practices in Magento 2. Based on Multi Source Inventory (MSI) project
– Igor Miniailo – Magento 2 API Design Best Practices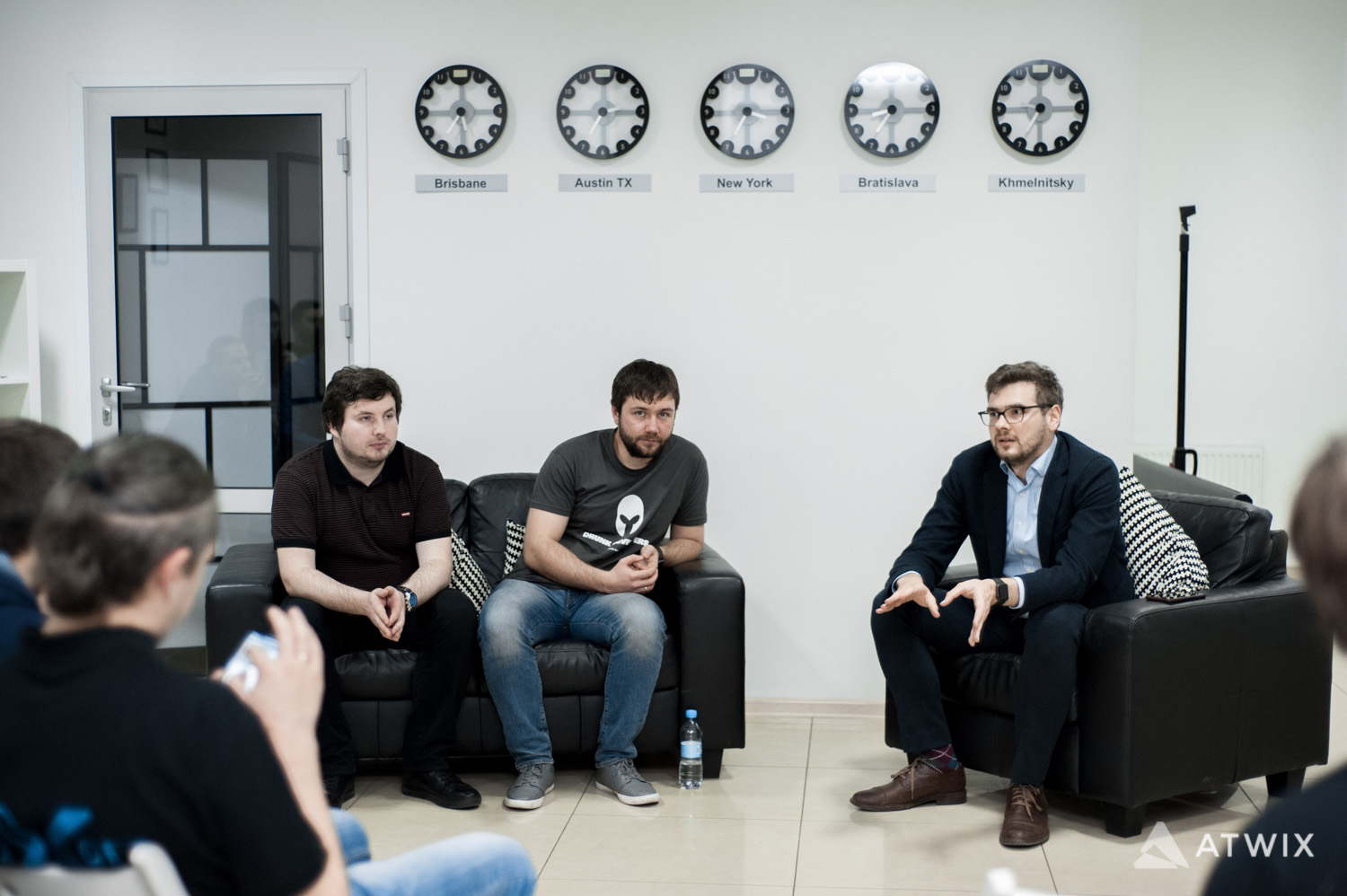 Hosting a Meetup gave us an opportunity to give back to the local community and boosted morale of our own people, having so many guests at our office.
Magento + Atwix Contribution Day
Even though the Meetup has ended past midnight on Friday, there was an important mission for the strong ones the next day. On Saturday, November 25th, we've hosted a Magento Contribution Day in our office. This event was open to external developers and 4 people that weren't from Atwix have took the opportunity and joined.
Contribution Days is a relatively new, but rapidly gaining traction concept. It is an opportunity to code hand-by-hand with Magento Core Developers and put your name in history, by having that code included in Magento Core.
#MagentoMSI Contribution Day at @atwixcom finished with great results: 15 PRs created! https://t.co/ZkyMCwTqen Thanks @slkra for hosting us! See you at #MageConf soon! #Magento pic.twitter.com/hYpfRDOi2X

— Igor Miniailo (@iminyaylo) November 25, 2017
As a result, we've had 15 Pull Requests submitted during the day and for majority of participants it was a first contribution to Magento. Indeed, the goal of those days is not only to have PRs delivered, but mainly inspiring developers to continue and gifting them the joy of being a part of the MSI (Multi Source Inventory) project, so they become addicted and can't stop contributing further!
Well, the goal has been achieved and now we can already see more code coming over the week.
Was it worth it?
I was asking our team this question past week and I see not only positive responses, but hear voices full of excitement and everybody being charged up for the months of hard work ahead!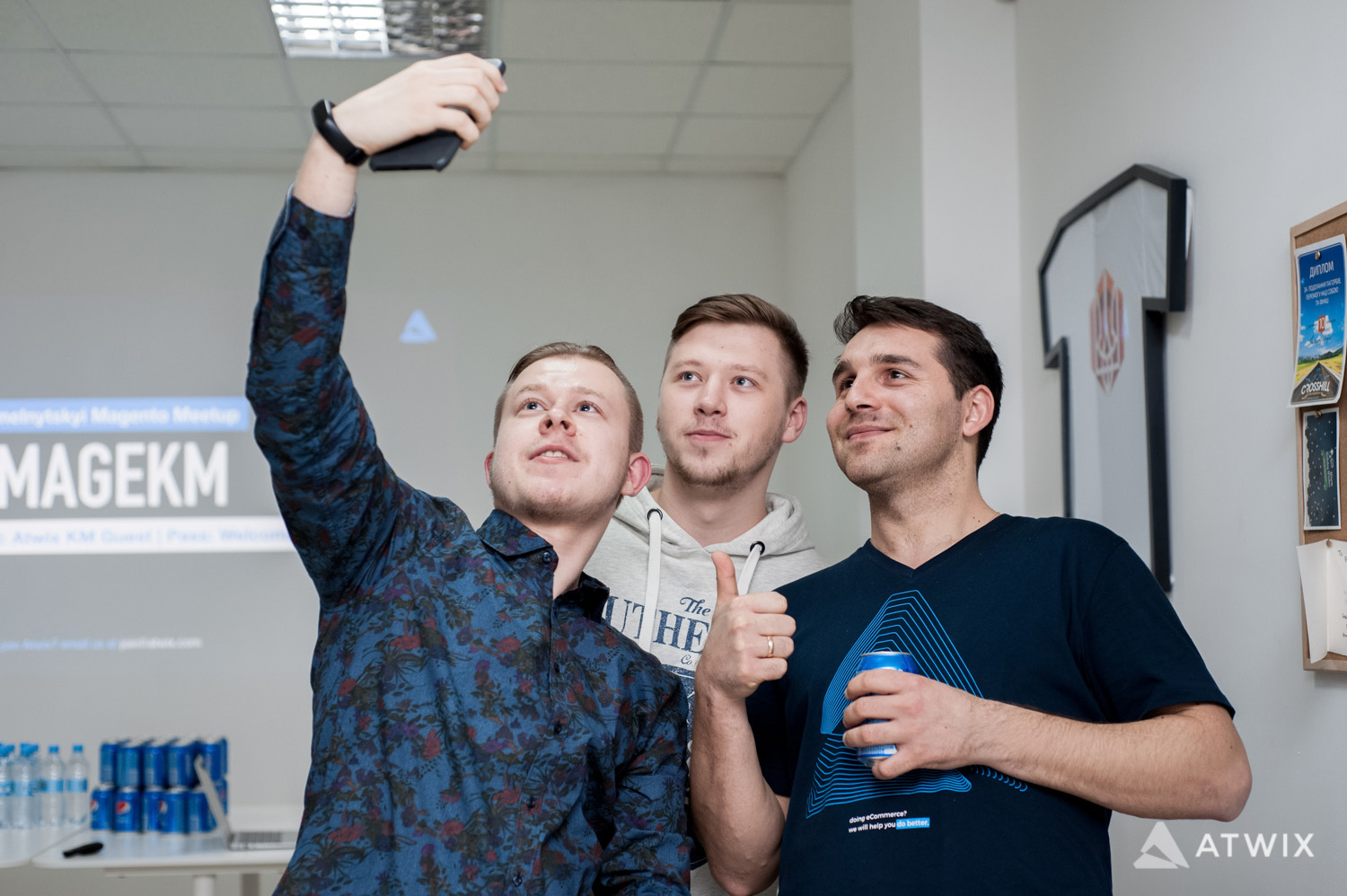 While it is impossible to share the energy and vibe we all experienced that week, we have compiled a short video recap, which would let you grasp the atmosphere at least a little bit.
Enjoy the video and please share your experience of hosting internal and external events in comments.
Read more: