Through time all humanity dreams were pointed towards doing less and getting more. Elevators, washing machines, the Internet – all of those are aiming to save our time and spear some for enjoying life instead of doing mundane things.
On the contrary, life is just getting faster requesting more new things to be done. And of course ASAP. Now, let's take a cup of coffee and spend a few minutes to consider how can we save time on small things later.
1. E-mail labels per each project to quickly navigate
Let's start with the first thing most of us see in the morning – emails. To snooze a task takes a couple of seconds, but this is when you're spending the same amount of time for one action twice. Opening, checking the e-mail and closing it back. If something can be done within 5 minutes, consider doing it right away rather than adding to a long to-do list. Such tasks usually take longer to plan than to perform. If it requires more effort, just check this e-mail when you have time for it. Structured lists show you enough info: e-mail topic and date sent, which helps you to decide upon the next step. Labels will show which project will require most of your attention for the day.
2. Clear and quickly accessible bookmark folders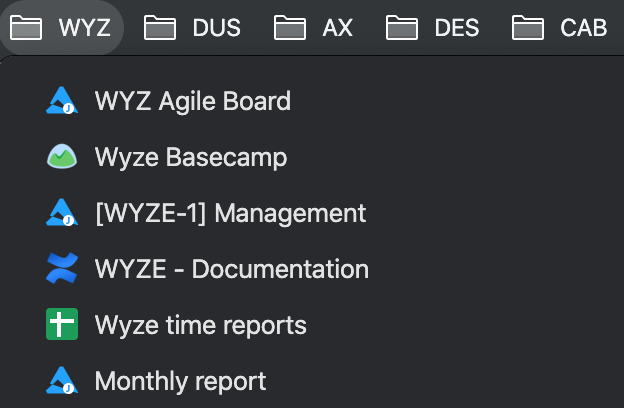 The second most common thing is the browser. Little time invested in structuring your bookmark folders will greatly pay off. Most of them have to perform the function of quick access to the page. Observe any repeatable actions you do daily and save each page result as a bookmark.
If there are several folders of the same type – keep the same order of links inside each folder. In my case, regardless of the project name, a first link will lead you to Jira board, a second – to Documentation and a third is the Reporting system, which is again Jira Tempo with pre-set filters. Sooner or later you will memorize the order and will click on links reflexively.
3. Splitting the day into blocks
Based on your job's specific, the day can be iterated into different types of activities. Meetings, high-productive development, organizational issues, etc. Planning a time frame per each activity type may motivate you to avoid dragging the tasks out. This is especially useful for example for the designer's routine. Search for the perfect color or form can become a time-waster. But! If you are of any kind of creative profession, good news for you. Games boost creativity, so it's a good idea to book a certain hour during your day for having some fun. For example, from 5 to 6 pm. This will recharge you for more ideas.
4. Automated solutions for time tracking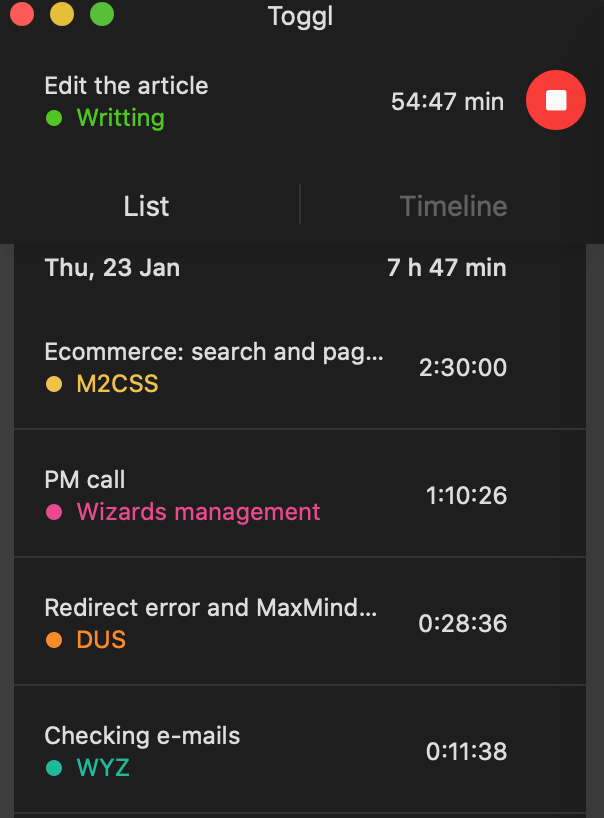 If you happen to often switch between tasks, it becomes time-consuming to calculate and keep every 5 minutes on paper. In this case, investing some time to get used to a time tracker will help a lot. A tracker will remember task names you are working on and you can always just switch between them to start calculating the time. I know, it may be irritating to start using a new tool (certainly for me to be honest), but it's worth it.
5. Get the most of idle time
To avoid being distracted during the working hours, you can write down ideas and save good articles in quick notes. It's convenient to use the time commuting from or to work to go through your "must-read" list. On the other hand, not all non-fiction books worth spending many hours reading. A good review may be enough. Consider some book summary applications to listen to while doing your usual shopping or a workout. You can always read a full version of the book if you got impressed.
6. Check-lists
This one must be the most common one. First, you don't waste your time searching for what to do next. Second, a clear list will help to prioritize. Third, crossing out anything done triggers a dopamine boost in your brain. All of these make people a bit happier. Also, you can use pre-defined check-lists, there're dozens of them over the internet. Every template prepared by someone else saves your time :) Which brings us to the next point.
7. Templates and canned responses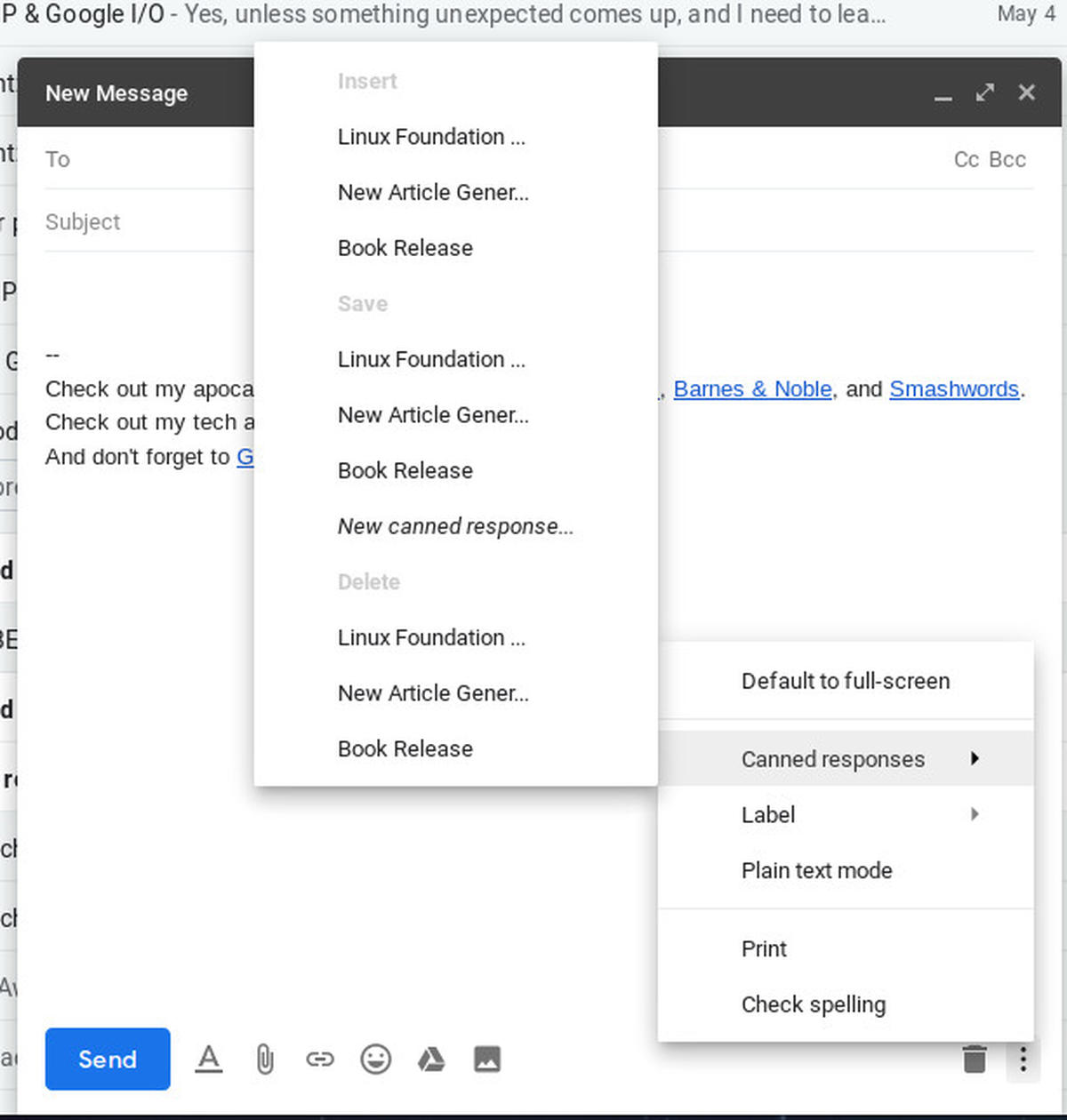 While it's not always working for e-mails (all of us are seeking a personalized approach, right?), for tasks this works perfectly well. For example, here in Atwix, we have different templates for a new feature or any bug reported. Thus, well-structured tasks not only prevent you from missing something important, but also save you some time on reading a nice-prepared report.
All these points are very small steps towards the big amount of time saved in the end. The well-organized environment always provides a boost to productivity, so why don't you give it a try?
Do you use any of the suggested approaches or could advise even more? Don't hesitate to comment below.