First ever Meet Magento event in Ukraine took place in Kyiv, on 6-th of Septemeber, and it was proudly organised by Atwix and Eltrino companies. Now, as over a week has passed, we are happy to share some post event notes with you.

The event took place at Hilton, one of the best hotels in Kyiv. As a prelude to the event, participants were invited to tour a sacred place for all of the Magento ecosystem members – the Kyiv office of Magento, where apparently Magento 2 is being developed. We were warmly welcomed by the head of the Kyiv office Max Zakharov and his team.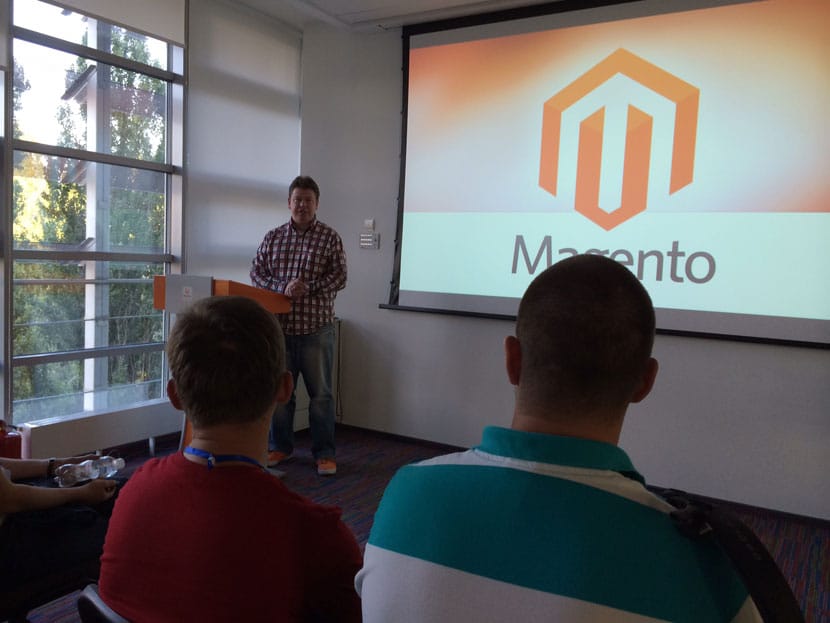 All of the tour participants had a chance to see all of the office space and ask questions. Interesting concept of the Magento office in Kyiv is that all of the employees are sitting in the same open space, even the management team has it's own smaller open space, but there is no one having an individual office.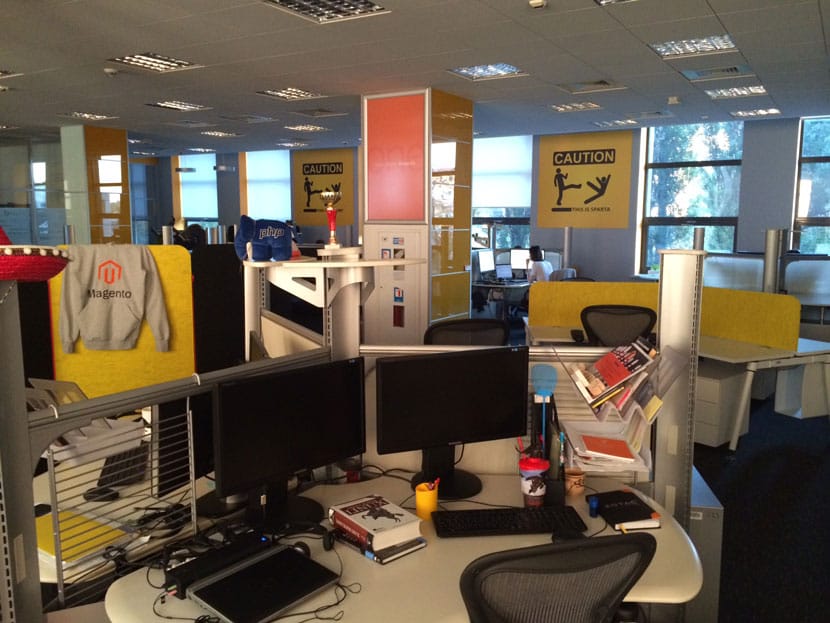 Reception has a map on the wall with logos of some of the clients who use Magento. We even were able to find two logos of Ukrainian companies and we've had a representative from one of those companies taking part in the tour! Exciting moment :)
The conference itself took part on the following day, starting at 10:00 AM from an opening Keynote for over 130 attendees. Keynote was delivering a message about the importance of building the Magento Community in Ukraine and proceeded with Technology and Business track presentations delivering valuable information and insights on Magento and e-commerce in general.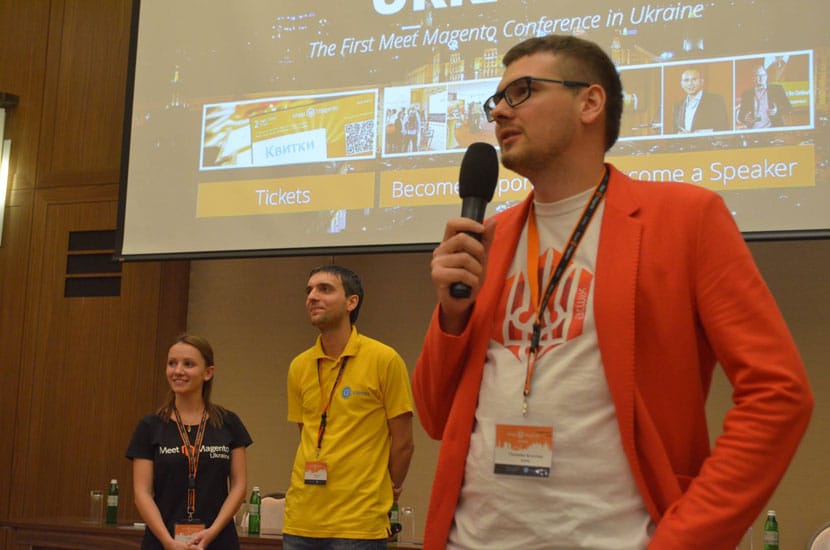 We are especially thankful for all our sponsors who have made the event possible.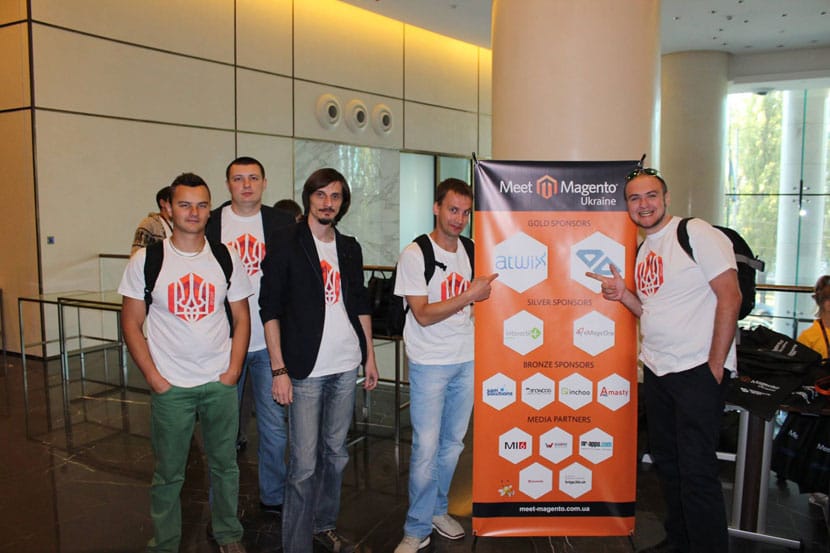 A highlight of the evening was an afterparty at the very central restaurant in the heart of Kyiv, called PIV BAR. Meet Magento Ukraine attendees were treated with unlimited drinks and meat in a friendly and cosy atmosphere. Some even called the event "Eat Magento" after all :)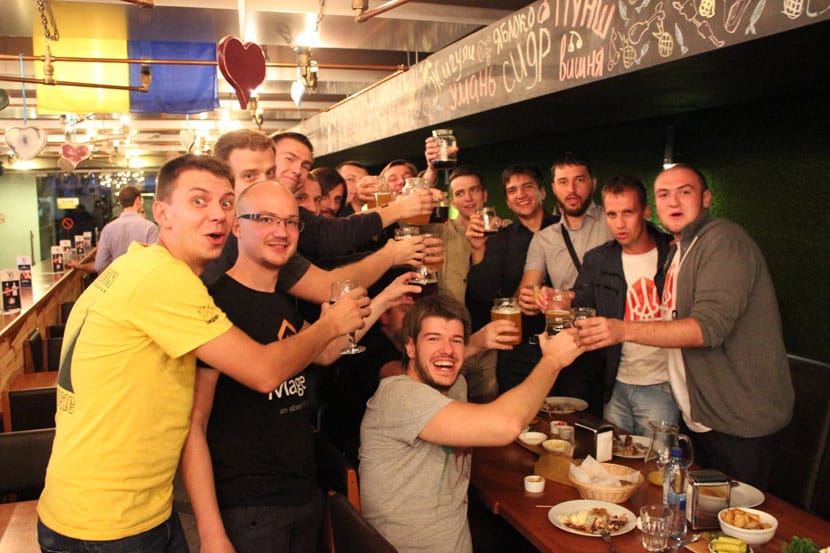 Check this video to feel the atmosphere :)
But that was not the final. We've had one last challenge for the mightiest and strongest… Kyiv Running Tour at 8:00 AM on Sunday, after the afterparty. That's it! And guess what? We've still got a nice team to run over 6 kilometers through the beautiful streets of Kyiv.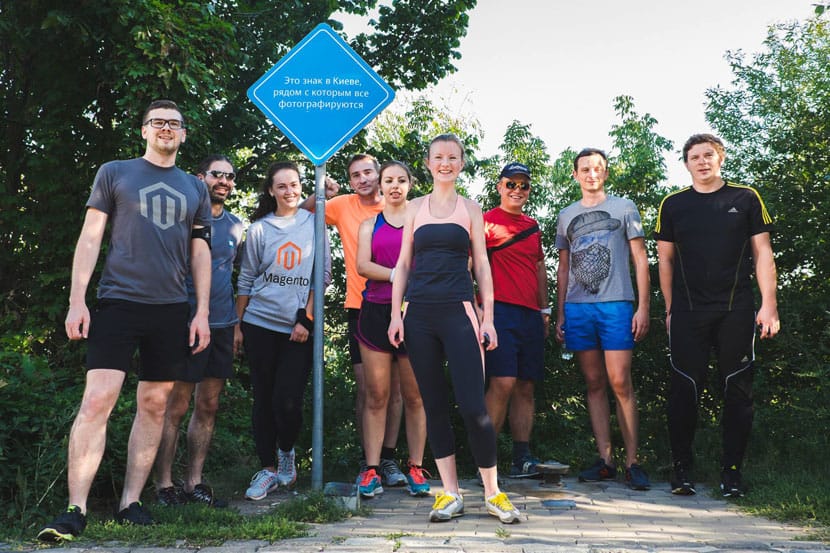 We would like to thank all the attendees for being a part of the history and can't wait to see you all next year. Pictures can be found on the Meet Magento Ukraine Facebook page. Like the page and stay updated for Videos of the presentations.
Presentations from the event can be found under the Meet Magento Ukraine tag on Slideshare, or in the widget below.