This week has started with a new host country for Meet Magento and the most northern location for this event series in all of its history. Of course, as Atwix is a co-organiser of Meet Magento Ukraine, I couldn't miss the chance to attend Stockholm and get to see how Meet Magento develops its presence there.
Last year we've attended Nordic e-commerce Summit in Sweden, so Swedish e-commerce scene was not something quite new to me, although I was quite tempted to discover how Swedish traditions would mix together with Meet Magento ones.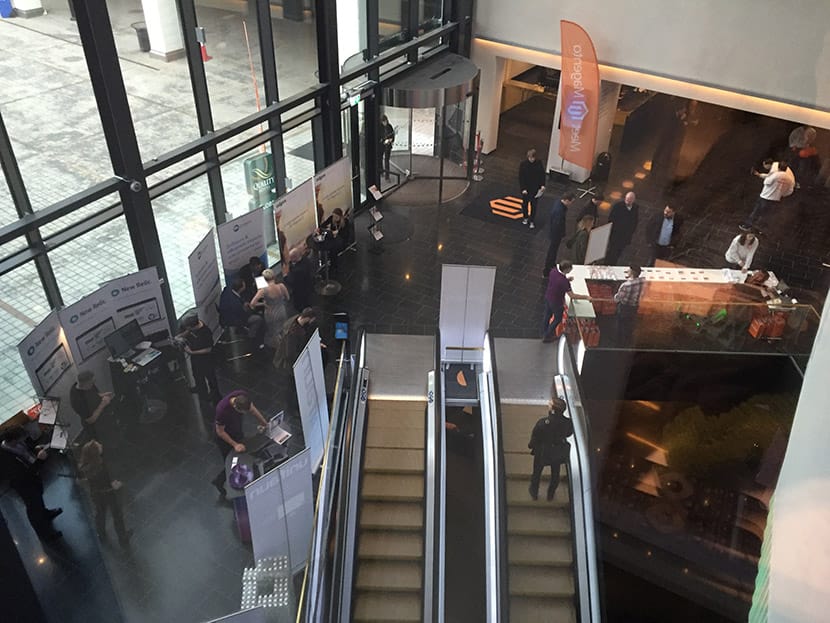 First thing that was worth noticing is the venue. Nordic Web Team has picked a hotel right next to the Ericsson Globe and those lucky holders of the Night Owl passes even had a chance to go on top of the construction in a mini-sphere lift and experience views of Stockholm from Globe's highest point.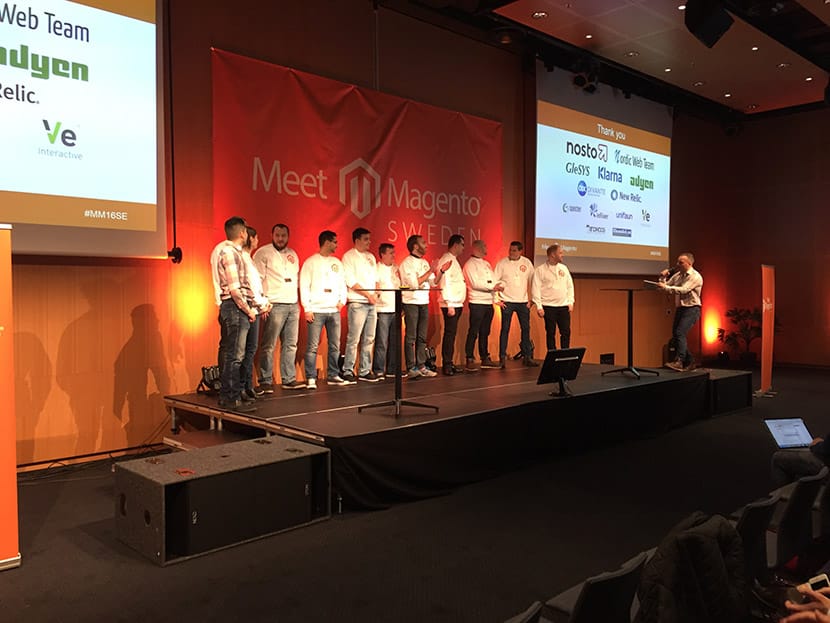 Conference gathered over 250 attendees and was opened in the morning by organisers team and an MC, who was giving every speaker a hug on stage, and, judging by behaviour, could easily be a distant relative of Jamie Clarke :). The conference was traditionally opened by organizers, Thomas Goletz from Meet Magento Association and Ben Marks from Magento.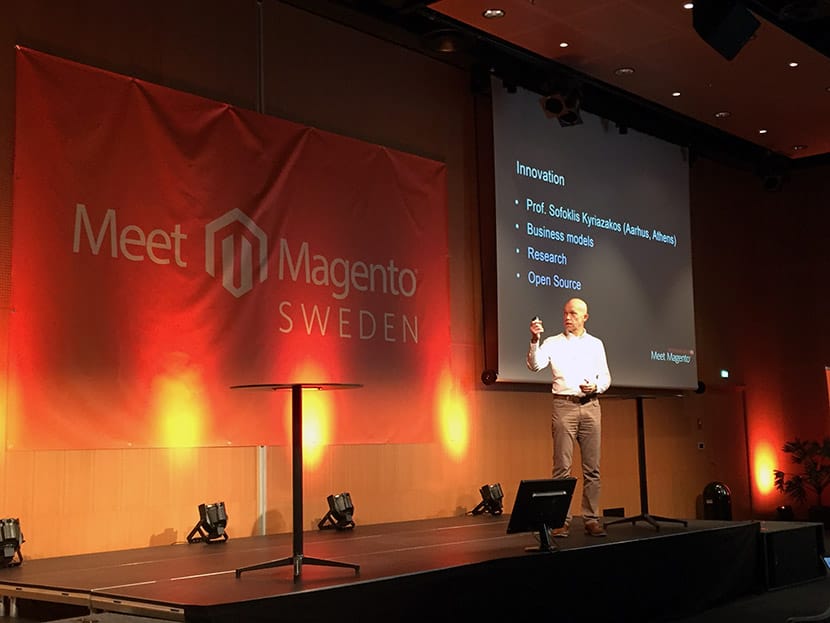 The opening was quite interesting. Thomas Goletz has announced that Meet Magento Association is committed to bringing innovation to Magento's 1.x and will make sure that innovative features would still make their way to the 1.x branch. Ben Marks has shared some insights and features coming up in the next Magento release. Apparently, Magento 2.1 EE is going to obtain ElasticSearch support and better Staging features. CE will experience various search improvements.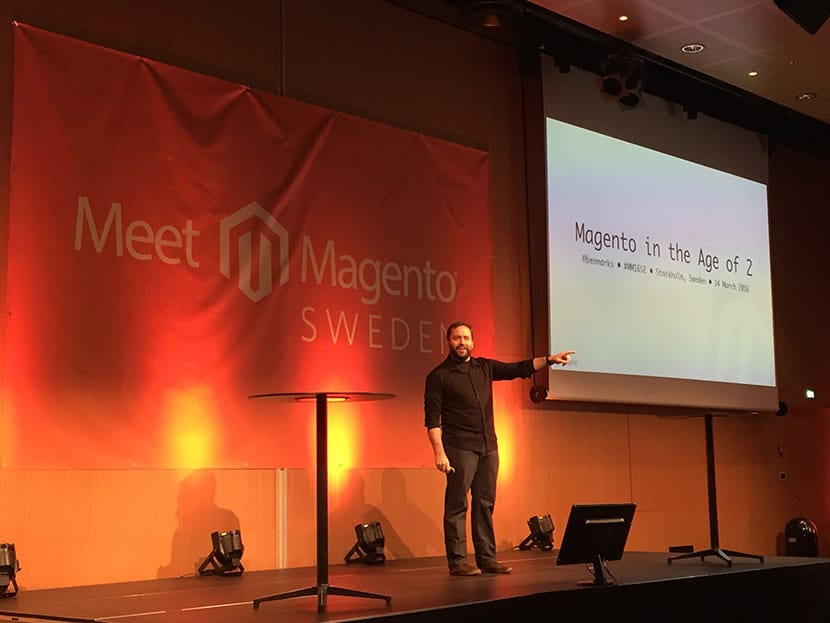 After the opening section conference has split into two tracks and various speakers, both Swedish and International were presenting until 17:00. It is definitely worth noticing that all of the presentations were in English. That looks like a nice bar to keep up with for the upcoming events. I've been scouting between the Business and Community tracks during the rest of the day and clearly noticed high interest and warm reception of speakers on both. So it looks like organisers have done a very good job selecting speakers.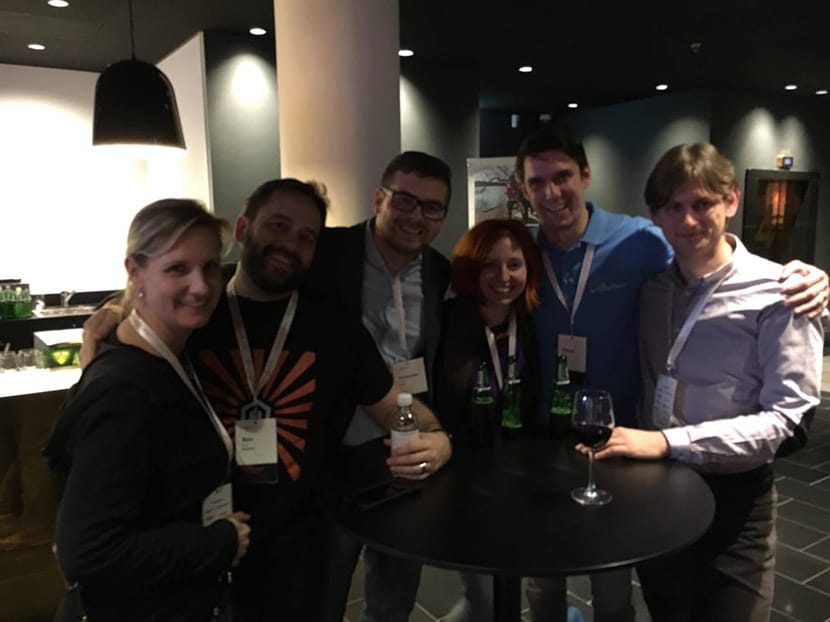 Although, the real surprise has awaited us after the main part of the conference has been closed. Instead of a traditional afterparty, Nordic Web Team prepared an award dinner with a funny Swedish host/DJ entertaining guests with a Disco Inferno Rock'n'roll party. What can I tell, that was probably the best Meet Magento party ever (and yeah, I've had my share of those)!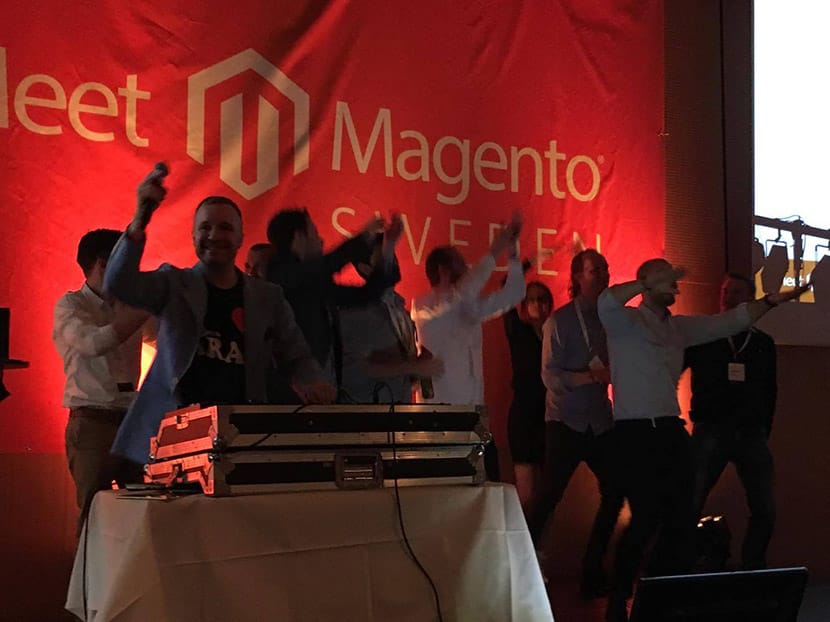 A bit surrealistic, funny, but definitely cozy atmosphere wrapped up the evening and even though the winning team of the party contest didn't get 10 days of all inclusive trip to Las Vegas and a ride to Arlanda in a white limo, it couldn't have been better :). Congratulations to organisers for a magnificent debut!