2014 year was a successful one for Meet Magento events family with 12 events taking place all over the world and stepping into the new continent – North America. The official "closing of the season" happened during 24 and 25 of November in Warsaw, where Meet Magento Poland traditionally took place being the last Meet Magento event of the year. Atwix sponsored every Meet Magento Poland, and this time was represented by me with a presentation about conversion rate improvements in e-commerce.
It was the third time for Snowdog to organise the event and the host city was the same as well, a modern capital of Poland – Warsaw. Venue was also the same as last year – the Hilton Hotel.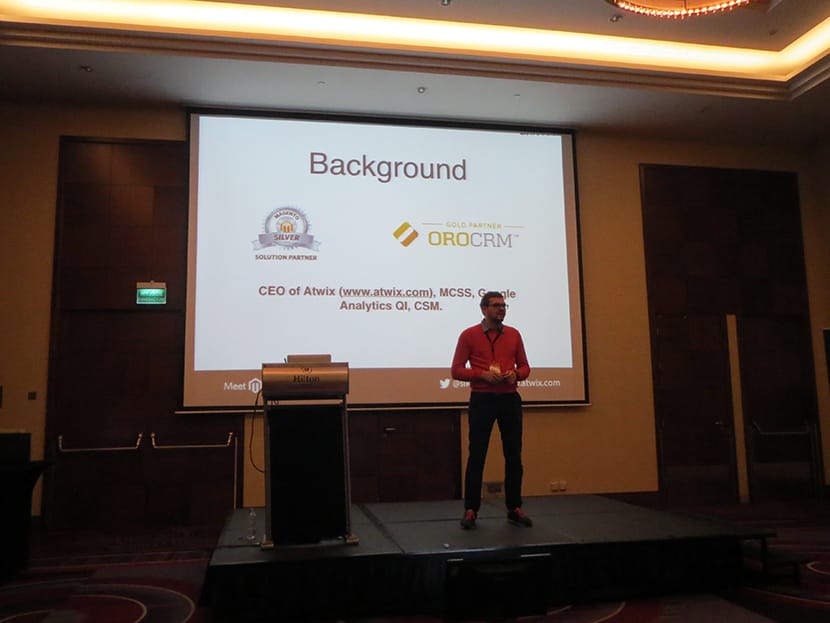 What was different in 2014 is a higher number of guests, including international ones (Ukraine, Croatia, Belarus, Brazil, Germany, UK, Italy, Romania, Hungary, Slovakia and other countries), improved afterparty and experiments with the conference format. Not only you could listen to the presentation, but also there was an opportunity to participate in the workshops for merchants or agency to agency meeting, where executives of the Magento partner companies could exchange experience and discuss partnerships.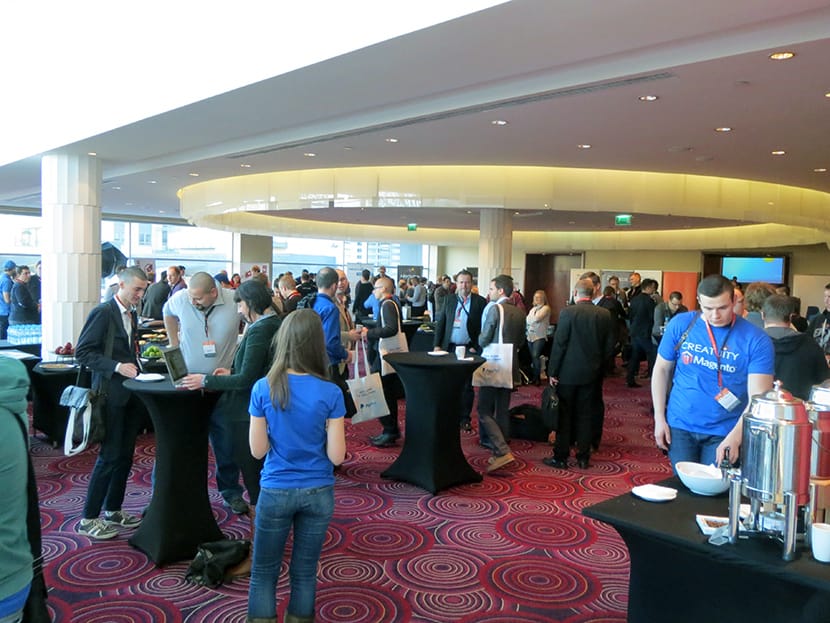 Those additional workshops and meetings might be forming a new trend, when the content and networking opportunities are tailored more narrowly for a specific group of attendees, so everyone can get the most out of the conference.
The number of sponsors this year was high and I could tell that the creativity of sponsors definitely improved when I stumbled upon the RocketWeb team sporting nice orange NASA astronauts suits. Well done, guys!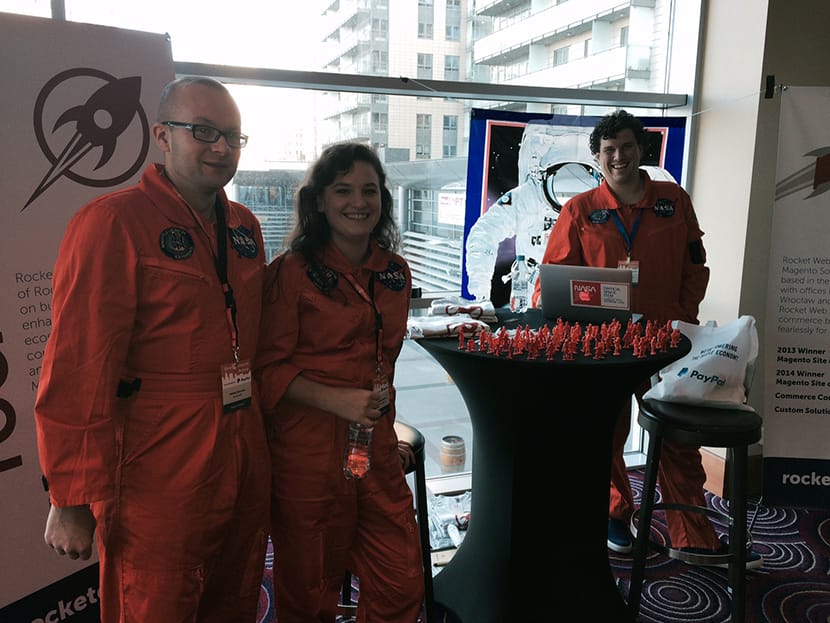 A sweet delight of the Tuesday evening was a community dinner at a place that is becoming traditional for our meetings – Podwale 25.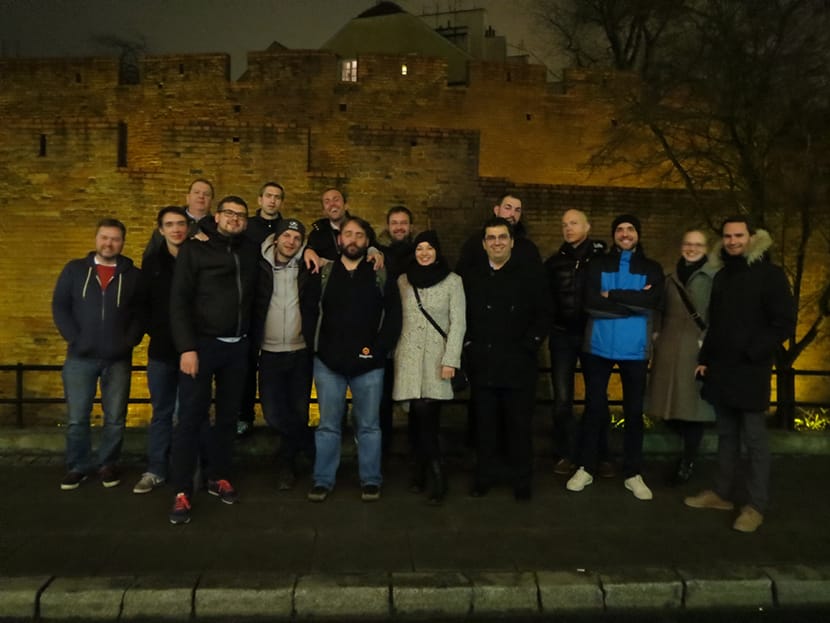 Overall, as always, Meet Magento has left great impression and we're looking forward to the next year. Feel free to check the presentation of our CEO, Viacheslav Kravchuk from this event:
P.S. Thanks to Eltrino for some of the photos!