November of 2013 was remarkable for Magento ecosystem by two international events – Magento Live in Munich, Germany and Meet Magento 2013 in Warsaw, Poland. We've attended both, although the decision was made to sponsor and present on Meet Magento Poland 2013, as a continuation of our support of Magento ecosystem and its global community.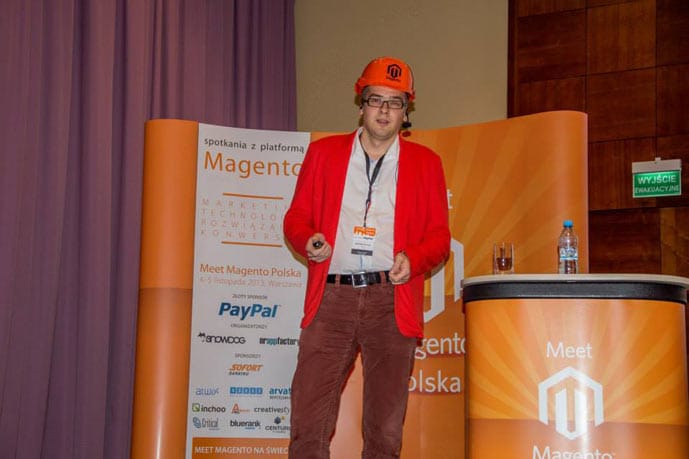 The presentation from Atwix was about Managing Magento Projects and also in big part about love. If you have not seen the presentation live, it means that you have missed an opportunity to win a Magento hard hat. Although, you still have a chance to check the slides from the presentation and of course the video: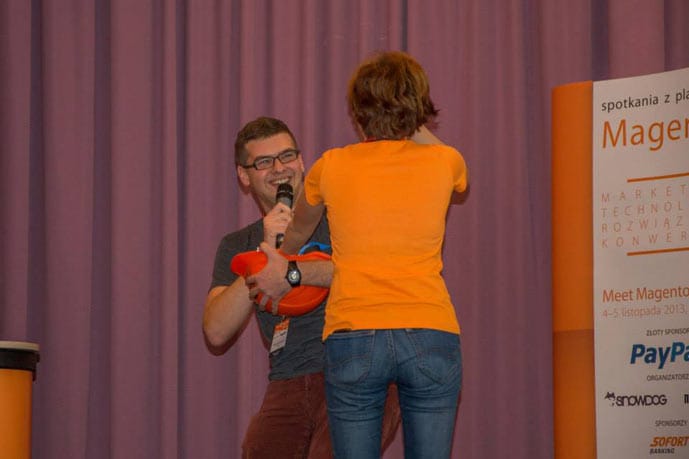 And talking about the Magento hard hat, it turned out to be a swag of such a high desire, that we've decided to give one more out at the closure, with the lottery, accompanied by a mind blowing "Stop It!" video. And if you've not been there, here if your last chance to see it!
Atwix team had an opportunity to visit Meet Magento Poland 2012 last year, so now we have a perfect opportunity to compare and I must admit that Snowdog team have done even better job!
Among the changes were: new and better location (Hilton hotel), dividing the second day onto technology and business tracks, improved synchronous translation and really high quality of presentations. Technical track on the second day was packed!
The event was also remarkable for a greater number of guests (around 200), including international ones. We've had a chance to meet our friends from Eltrino, Inchoo, Interactiv4, Netresearch, Amasty and other companies.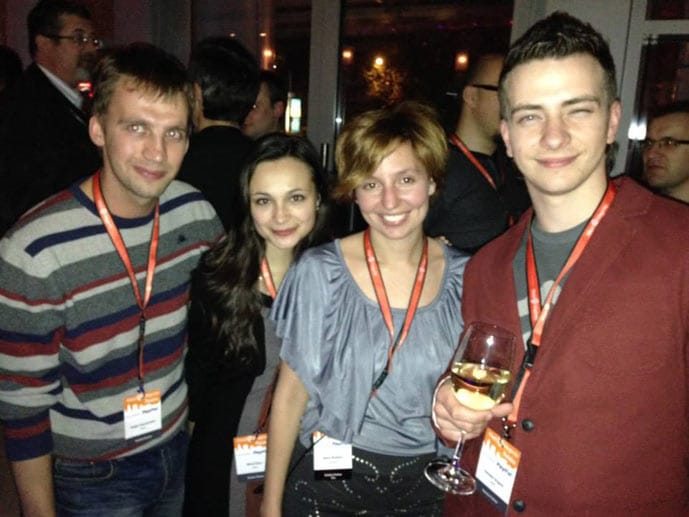 Overall the atmosphere was quite warm, and we felt like home. Atwix wishes good luck to Snowdog with Meet Magento Poland 2014, and we'd love to be a part of it! Meanwhile, check out our memories: