Today I would like to get back to the 4th of July, when not only the USA became independent but also Meet Magento DE happened in the cozy city of Leipzig. It was not my first Meet Magento, but this time, I was the only one representing Atwix at the event and I should say that it was an extraordinary experience.
Day 1
Starting from my wonderful trip from Kiev to Leipzig, and I think my friends on Facebook know what adventures I've had:), and ending with the energetic afterparty – everything was pretty new and exciting for me. However, as my colleague Olena has previously noticed, you are not new to Magento community if you are from Atwix.
Right after registration, I have practically ran into Damian Luszczymak (aka Willcodeforfood) from MaxCluster, who really knows the Atwix 'squad', thus our meeting was an amazing start of the day.
I don't know how they do it but all persons that i met from @atwixcom are nice,professional,open for new ideas.Also the know how to party!!!

— Damian Luszczymak (@daim2k5) July 6, 2016
This was just a start of new meetings and this is one of the pros of going somewhere all by yourself – you cannot but meet and talk to new people. That was my plan and if we speak about Magento networking, there is no better place than Meet Magento conferences – so many people that have so much in common and are passionate about similar things. From merchants to developers and PMs – there is always an interesting topic to discuss.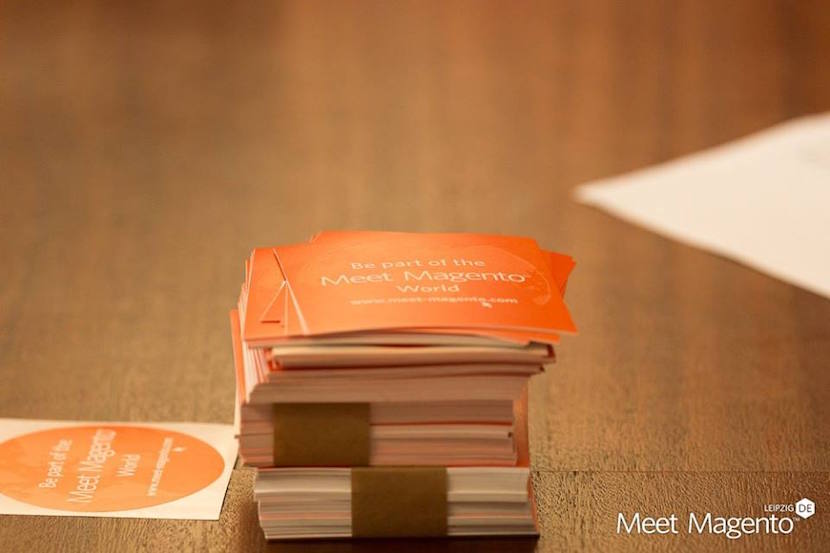 I've had a pleasure to meet Thomas Goletz, the founder of the Meet Magento Association. He outlined the new concept and venue for this year Meet Magento conference in Leipzig. The recently announced collaboration between Magento and Meet Magento was still a hot topic to discuss. Thomas Goletz mentioned it in his opening speech and highlighted, that Meet Magento would still be an independent association.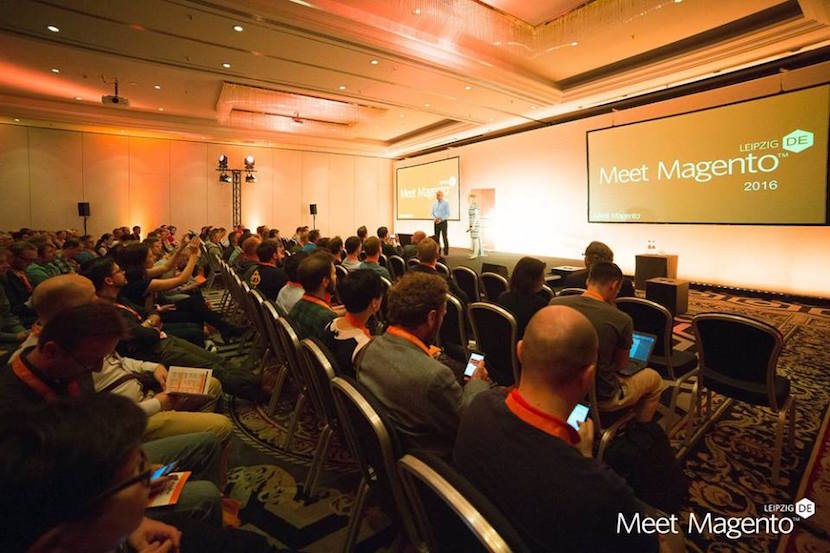 After the opening, we had a chance to choose presentations that we wanted to attend and I chose the Business track, so my morning was all about the workshops. I was mostly interested to hear about new trends in Magento world from the business perspective, so I would be able to share the information with our clients and be up to date with all the news. A lot of speakers talked about Internationalization and shared their experience. There were also concrete tips for merchant and developers on how to improve the user experience on their Magento websites. And it was no surprise, that more than half of presentations were about Magento2, so we may say that we see the transition from Magento 1 happening even on the events.
In between the workshops, I had a chance to communicate with my fellow colleagues from different projects, that I had not seen before in person right till that day and we had fruitful discussions.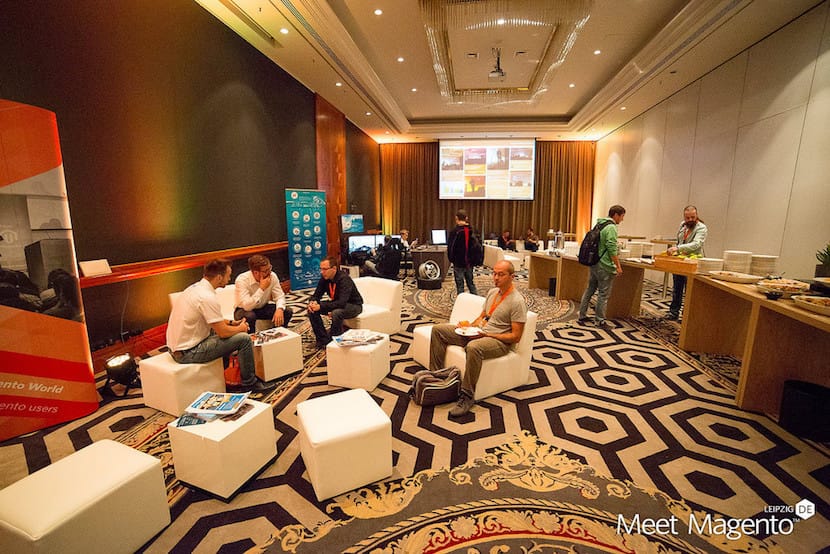 After such an active day full of meetings and presentations – we had a 1-hour break and I decided to use it for sightseeing. The old town of Leipzig has beautiful narrow streets that combine both modern architecture and historical buildings. I enjoyed the town a lot!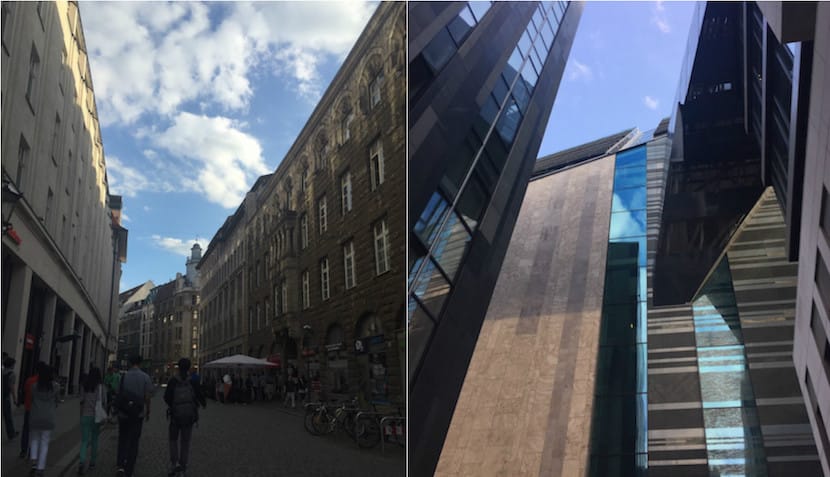 Then I went to Moritzbastei, the venue for the after-party, which also has its own history. Moritzbestei is the only remaining part of the ancient town fortification of Leipzig, that was built in the 16th century. Today it is widely known as a cultural center. You may imagine my feelings when I walked through those tunnels lit with candles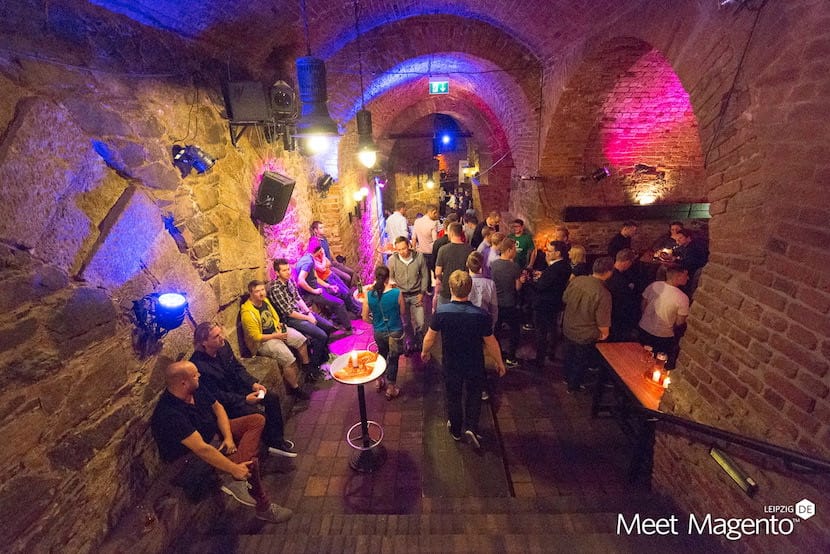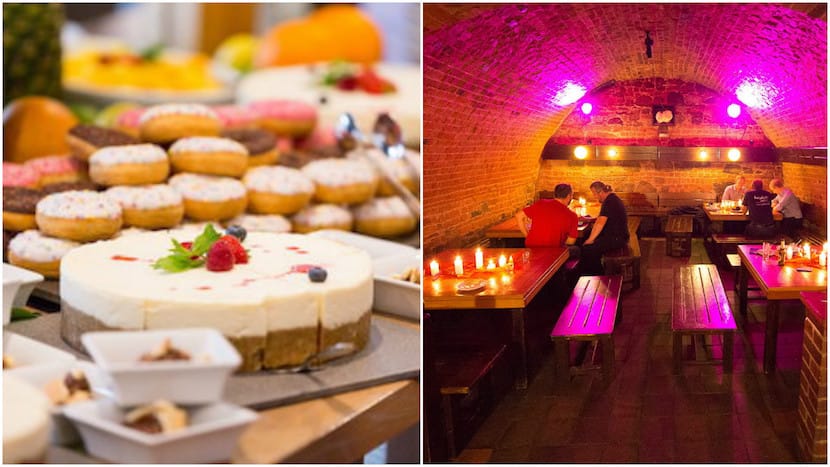 The evening was amazing! We talked, danced, and ate delicious food. You may say that it was pretty much a regular after-party. But every Meet Magento party is awesome and this one was very much special to me. Have I ever thought that Magento developers can dance latino?
The night ended in the morning and after the second after-after party at one of the local pubs we have finally had some sleep.
Day 2
The second day was even more interesting, but, unfortunately, I only had time by noon before my trip back home. Still, it was enough to listen to Ben Marks speaking about where we are going with Magento and that Magento 2 next release would be all about developer experience.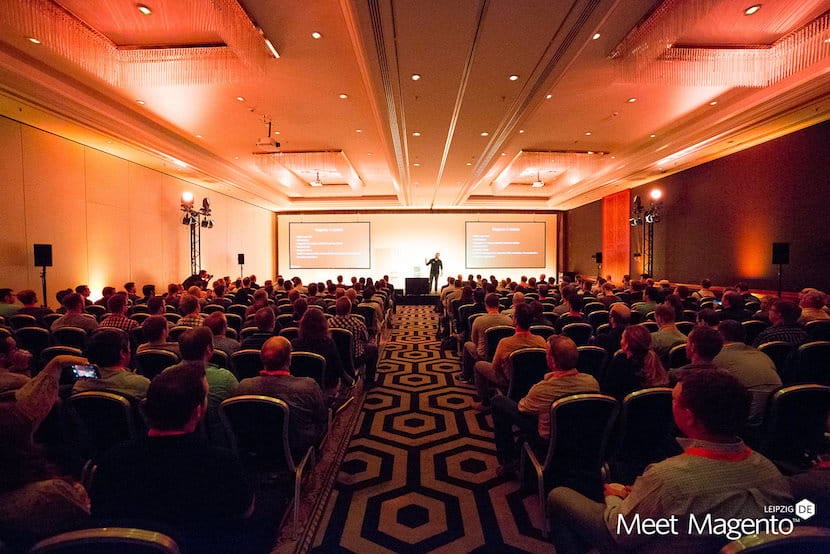 The last presentation that I attended was held by the head of Magento 2 development Max Yekaterynenko, where he revealed insights into why it took 5 years to complete Magento 2 first version. It was really interesting to learn that.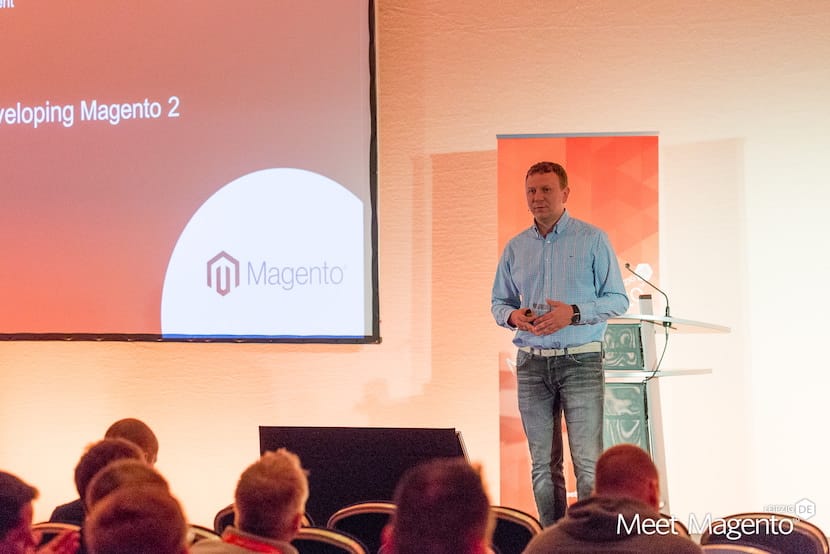 To conclude, I have had an amazing time during those two days at MMDE2016. I had lots of new meetings, emotions, and discovered many topics that I want to dive more deep into and share with my team at Atwix. Most of all, such events give you passion for further achievements and improvements. As for me, I am proud to be an Atwix-er, as such events gives an understanding that our work is valuable and that we have so many friends in the Magento community :)
See you at the next events! And even as several weeks have passed, I hope you have a lot of pleasant memories from Meet Magento DE 2016!