Last week was loud in Magento Community, mostly due to two events that have happened in Europe. And while we have already shared our feedback from the Developers-focused Mage Titans Italy conference, it took me a little while to gather my thoughts about Magento Live France.
First of all, I have to admit that I was a little bit skeptical going to Magento Live France this year. I've had a chance to attend Magento Live Germany in Munich back in 2013 and my expectations were mostly based on that event, and I'm glad that they were highly exceeded. What I have noticed from the first minutes of the conference is that Magento employees were really engaged, motivated and accessible. It was quite nice seeing people from both sides of the ocean, including senior leadership representatives and even CEO of Magento himself networking around the sponsors marketplace.
As we could expect, the primary theme of the event was Magento 2. After the initial release in November, the pace of development is actually ramping up and one of the news was that Magento is switching to quarterly releases. So it means that every 3 months we are going to have new features out. Nice!
Another major point that I could sense is that Magento is now taking more efforts to expand into the B2B space. Historically, Magento was focused on B2C, however there are many extensions and implementations that are adapting the platform for B2B needs. Now there is a number of features lined up for B2B for 2016 and although there is no definite roadmap available publically on Magento's B2B features, I expect to hear some more specific news in about two months at the Magento Imagine conference.
Some of the features from the general roadmap are really exciting. In 2016, Magento 2 is going to have support for Elastic Search, Staging and Preview (lets you schedule changes on your site ahead of time and not just for content), Enhanced CMS, more promotion types and more sophisticated segmentation and personalisation features. We've been missing such large improvements in the last 1.x builds and really looking forward to them in Magento 2.
Magento is stepping up the game not just with the internal features of the platform, but also by publicly launching its Order Management System, targeted to solve problems of larger merchants that operate globally and have to deal with multiple warehouses, payment fraud and related issues. So it looks like Magento is soon going to have a few sister products around to fully cover the needs of Merchants.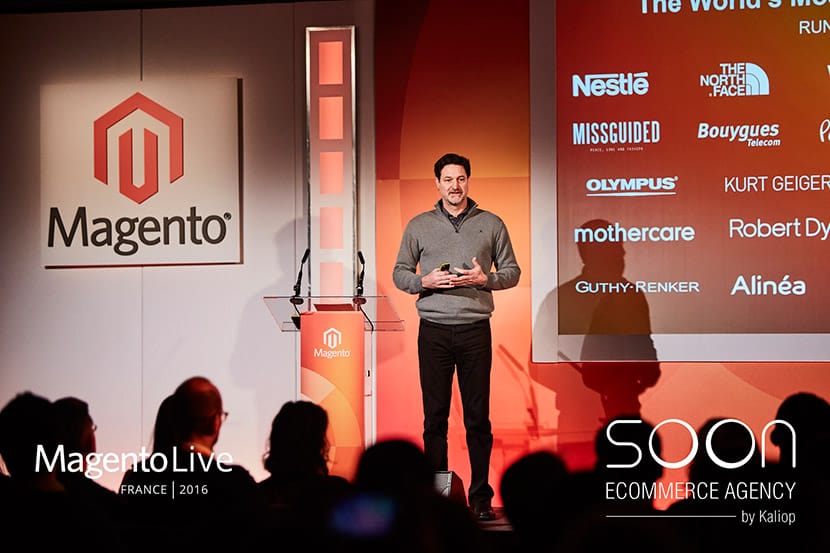 Some numbers, shared by Magento's CEO, Mark Lavelle, show that Magento is transacting about $50B in Commerce and having a community of about 90,000 developers around the platform, which keeps Magento a number one platform in Alexa TOP 100K and 1M sites.
As you can see, a lot is coming up and it is really easy to get excited. But besides news from Magento itself, the Paris event was valuable due to the opportunity to chat with a significant amount of Merchants and my experience from such chats was quite interesting this time. I've seen quite a few Magento Merchants that were lost in this huge ecosystem and having their head exploding from the amount of knowledge they learn from both attendees and speakers, because almost everything they've heard was new for them.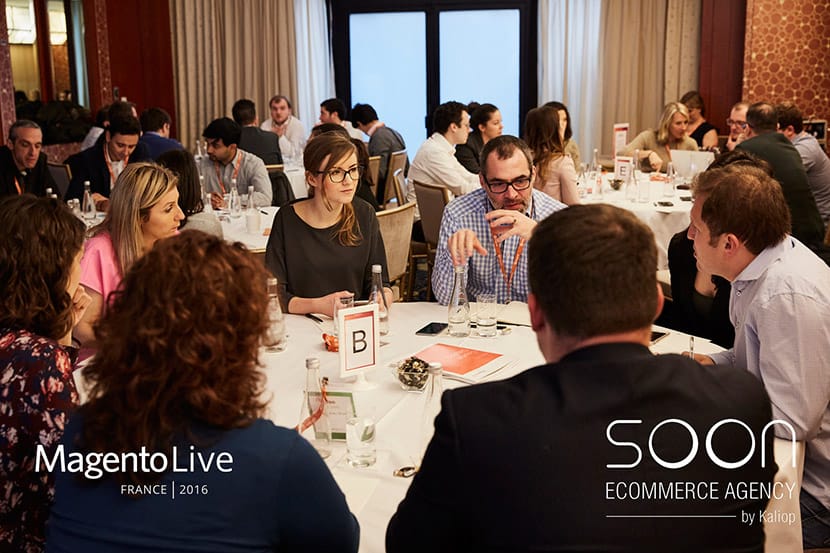 While speaking with merchants, I was also doing a quick security check for their sites using Magereport. Guess how many of them had a two-week old (at that time) Magento Security Patch SUPEE-7405 installed? NONE. Guess how many of them had a SUPEE-6788 Patch from October '15? Less than a half. Most of the merchants did not even know about the importance of those patches! And those stores were processing at least hundreds of orders a day. Yep, with admin panel wide open to hackers. Some of them still don't have patches installed a week after the conference, despite Magento's Gold Solution Partners taking care of their stores.
This fact has been disturbing me the whole past week and I've been thinking on how can we help Merchants be aware of what is happening in Magento ecosystem. I think that producing content that is not only useful for Magento Developers (like a great MageTalk Podcast) could help to improve the situation, although, we should do more. What exactly? I am not sure, but I'd love to hear your ideas in the comments.
Thanks for reading! And I hope your store or stores of your clients are patched!