Services
Adobe Commerce Development Services
As a certified Gold Adobe Solution Partner, Atwix helps businesses – like yours – build innovative commerce solutions that can scale along with your ambitions.

Are you ready to leverage the power of Adobe Commerce to create a one-of-a-kind eCommerce store, transform your customers' experiences, and drive sales?

Get in touch for a free consultation on how best to launch a truly remarkable eCommerce solution, leveraging the experience of a highly-tenured, highly-certified Adobe Commerce agency.
Adobe Commerce development services by Atwix
Build an eCommerce project from scratch
Even if you haven't started your eCommerce journey yet, Atwix is dedicated to your support – from discovering and documenting your functional requirements, all the way through go-live and post-launch support.
Migrate legacy systems
Are you having growing pains using WooCommerce, Shopify, or another self-service eCommerce solution? You can migrate your existing store to Adobe Commerce – the ideal platform for medium- to large-enterprises looking to scale.
Integrate third-party systems, apps, and extensions
Connect your business systems – ERP, CRM, PIM, DAM, shipping & tax capabilities, and more – to your Adobe Commerce store. Optimize and automate your tech stack for optimal eCommerce results.
Build your own custom extensions
Adobe Commerce is highly extensible using 3rd-party apps and modules. If the function you need to best run your business doesn't already exist as an extension or app, we can create it, custom, for you – tailored to your specific use-case.
Custom Adobe Commerce development
Success with Adobe Commerce is built upon the deep platform expertise only a tenured Solution Partner can bring. Whatever your business goals – wherever you are in your digital transformation journey – Atwix's 12+ years of success in the market can help bring your vision to life.
Payment gateway integration
Cater to your customers' payment preferences by enabling any number of processors into your checkout experience. Atwix consulting helps you understand the landscape of the payments market, as well as the most popular gateways for your customer base and region.
UX/UI design
Elegant and frictionless user experiences are essential – now more than ever – to the success of your eCommerce store. Atwix's highly-certified Adobe Commerce developers create stunning visuals and design intuitive interfaces to help achieve your business and commerce goals.
PWA development
Progressive Web Apps (PWA) enable faster, optimized customer experience on mobile, without needing to invest in developing and maintaining multiple native apps.
Headless implementation
Reduce your Time-to-market (TTM) and lower your Total-cost-of-ownership (TTO) by decoupling the frontend from the backend of your store using a true headless architecture.
Partner up with Atwix
Whether you're building an eCommerce platform from scratch or looking to optimize your existing tech-stack – Atwix's deep expertise as a certified Adobe Commerce development agency can help realize your requirements and exceed your expectations.
Get a project estimate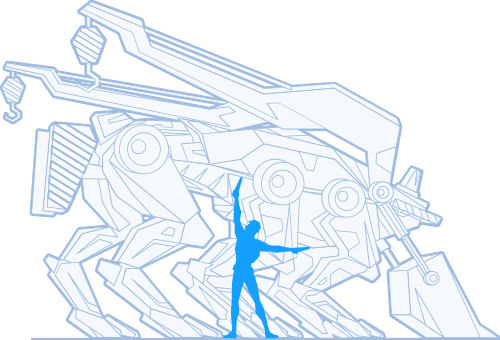 Why Adobe Commerce?
Mobile-first, mobile-friendly
40% of eCommerce sales are via mobile. So responsive, mobile-first design is the critical path to business success. Adobe Commerce enables frictionless mobile-first eCommerce experiences that move seamlessly between devices, in order to boost conversion rates.
Unmatched scalability
The native, modular architecture which underpins Adobe Commerce makes the platform one of the most easily scalable systems on the market. Uniquely configured for robust catalogs – and robust traffic – Adobe Commerce helps you build-for-the-future, today.
Platform investment
Adobe Commerce is a major player in eCommerce, and the platform's relevance continues to grow with each passing year. Driven by ongoing investment from Adobe and through innovation within the Magento open source community, you can leverage the platform as a hotbed for innovation.
Deep SEO optimization
Adobe Commerce enables store-wide (deep) configuration of metadata to optimize search results, enhance user experience, and reduce friction in the buying experience.
Self-service Page-builder
Business practitioners can build, edit, and manage their own pages via an intuitive, drag-and-drop editor (Page Builder), freeing up IT resources to focus on IT needs.
Contact us
Get in touch
Atwix is a certified Adobe Gold Solution Partner and Magento development agency with over 12 years of success in the marketplace, who not only follows – but fosters – world-class business practices for Adobe Commerce.
We reinvest in research & development, innovation, process improvement, and client success, to ensure we continue to create as much value for our clients as possible, today and ongoing.
Are you ready to experience expertise beyond the norm – to unlock your eCommerce success?