The right Magento hosting provided might make or break your store performance. After all, you want to make sure your servers don't let you down with an unexpected shutdown during a high sales season, especially around holiday seasons.
Magento is a powerful platform that requires just as powerful hosting.
As an expert Magento development agency with 15+ years of expertise, Atwix has witnessed many merchants' performance issues deeply rooted in server environment. And we've helped dozens of businesses successfully solve it by finding, setting, and optimizing the right hosting resources.
Read on to see the list of the best Magento hosting providers and things to factor in while choosing one.
Importance of Choosing the Right Hosting Company for Magento
The hosting environment determines your Magento online store performance, stability, and success. Here's why selecting the right hosting company is essential:
Performance: Magento websites often require substantial computing resources due to their complex codebase, multiple extensions, and the demands of handling online transactions. A reliable hosting company can offer sufficient server resources, high-speed storage, and robust infrastructure to ensure your website loads quickly and performs well.
Scalability: Your website traffic and resource requirements will increase as your business grows. A good hosting company should offer scalable hosting plans that allow you to easily upgrade your resources as needed without experiencing downtime or disruptions to your online store.
Uptime and Reliability: Downtime can significantly impact your business by causing lost sales and damaging your brand reputation. A reputable hosting company will provide high uptime guarantees and have reliable systems to ensure your website remains accessible to customers 24/7.
Optimized Magento Environment: Hosting companies experienced with Magento will likely have server configurations and optimizations tailored to the platform's requirements. It will improve performance and compatibility and ensure smooth updates.
Compliance and Regulations: Depending on your business location, you need to adhere to specific compliance standards and regulations, such as GDPR for European customers. Choosing the right hosting provider will make compliance easier.
Content Delivery and Global Reach: A hosting company with a content delivery network (CDN) can help deliver your website's content faster to users worldwide, enhancing user experience and SEO rankings.
Streamlined Work of the Engineering Team: The right tools facilitate the work of Magento developers. They save developers' time monitoring website performance and security, so oftentimes a hosting provider can make or break your development project.
Types of hosting servers
Your website performance depends directly on the type of server and its hardware resources. This is especially important for your store's active hours/days when the load is higher than usual. If you open any hosting company's website, you will see some of the most popular types of solutions:
Shared Servers
In the shared hosting offer, the system resources are located on one server/computer used for many different websites a hosting company serves. So the performance is lower compared to a dedicated server. But if this hosting is Magento optimized, which means it has all the required configurations specifically for the Magento platform, it can work really well for small stores with a low number of SKUs.
VPS (virtual private server)
This type is similar to shared hosting. A VPS also uses shared system capacity but offers better performance thanks to dedicated resources on a shared server. Small to mid-size stores might consider this option.
Dedicated Server
You have your own computer (server) separated from the others here. All of its capacity is used for your website only. It also allows implementing different configurations on the server to improve website performance, which does not always work when you have a shared server.
Indeed, a dedicated server is faster, but it is usually more expensive than a shared one or a VPS.
Cloud solutions
Cloud is the most flexible hosting solution. It can scale to high levels and is suitable for stores that plan an increase in sales in the near future. This choice allows having required resources without the need to migrate to another more powerful server in case of growth (unlike when using shared, dedicated or VPS types).
To be more specific, cloud service is a complex set of cluster systems that allow sharing a specific amount of resources (preconfigured by a user) required for a website. The service cost depends on the amount of chosen resources required for your store and is usually preferred by enterprise businesses.
How to Choose the Right Hosting Provider for My Ecommerce Store?
Let's look through the most important characteristics related to the hosting companies that we should pay attention to first of all:
Support
A 24/7 support from your hosting company might come in handy anytime you face a critical issue. You know that you can email them or give a call at any time, and they will help you fix it.
Backups
Backups are required to easily restore any lost data. Pay attention to the backup services your hosting plan provides – it is crucial to have regular daily/weekly/monthly backups. It is either included in a hosting plan or can be offered as a separate paid service.
Security
Magento hosting partners care about the security and privacy of the data stored on their servers. All your information needs to be protected in case of any leak that might cause critical security issues affecting your business, such as access to sensitive customer information, malicious code input, etc.
Your hosting company should confirm that they follow all security standards and that their servers are protected. Just ask them to provide you with their security policy to see what they offer.
Hardware
The bigger the store, the more server resources it requires. If it is hard to determine the exact amount of resources that you need, you should contact a hosting provider and tell them about your store (number of visitors per day, SKUs, orders per day, number of stores on one Magento instance etc). They should offer you a plan that best matches your needs.
Cache management
It is also imperative to have cache management from the server side to maintain high Magento store speed. If you are going to have a high server load, make sure that you can configure such technologies as Redis, Memcached, and Varnish on the server side to improve website performance.
PHP version
Ensure a hosting provider supports the latest PHP versions, especially PHP 7.
As you may also know, the latest PHP versions have a lot of security, performance, and other improvements. And Magento 2 supports PHP 7 out of the box. Surely, the latest PHP version should be supported.
Tips to Choose the Best Magento Hosting Provider
The best Magento hosting companies can offer you plans with solid foundations. These will frequently have standout qualities like strong and reliable performance, solid security, and a good support ecosystem.
Some tips are as follows:
Watch out for the hosting provider's reputation: You can benefit significantly from choosing Magento hosting companies with a good track record. Choose the company name that is frequently associated with positive reviews.
Consider the speed: Although predicting a host's performance before using it can be challenging, you can find a website hosted on that host's servers. Conduct tests on it to understand what to expect regarding speed.
Inquire about support: Find out what support channels and working hours the hosting provider offers. Also, you can contact support directly and see how soon they reply.
Prioritize security: The hosting provider should offer features like firewalls, malware scanning, regular security updates, and SSL certificates to protect your store and customer data.
Look for providers that offer trial periods: Testing their service before committing allows you to assess performance and support quality firsthand.
Best Magento Hosting Providers Recommended by Atwix
From our side, we can recommend one of the most trusted hosting companies – Nexcess. They offer their services in the USA, Europe, and Australia. Our clients have had good experiences with them, and we can confirm that it is the right choice. Other good Magento-optimized solutions are platform.sh, JetRails, Webscale, and Hypernode.
Final Recap
We've briefly reviewed all the main aspects you should check when looking for the best hosting for Magento store.
Summing up, we want to emphasize the importance of Magento-optimized servers for your store – they can significantly increase the website performance, which, in turn, increases your conversion rates. The faster a store is, the more users stay on it, browse, and buy.
Make sure your store is up and running 24/7!
Reach out to Atwix and have your ecommerce website hosted on the most reliable servers.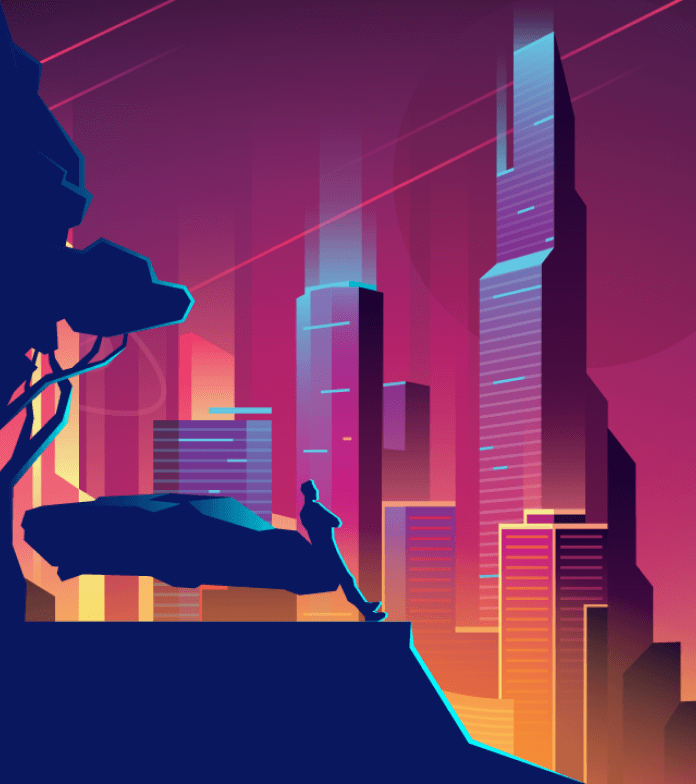 FAQs
How does server location affect my Magento store's performance?
Server location impacts the speed at which your Magento store content reaches its users. Choosing a server close to your target audience reduces latency and improves page load times.
What level of technical support should I expect from a hosting company?
A hosting company should provide technical support 24/7, helping you with server maintenance, debugging, and any performance or security issues.
How do I balance my budget with hosting needs for my store?
Consider your store's size, expected traffic, and revenue when choosing a hosting plan. While cost is essential, prioritize a plan that meets your resource requirements to ensure optimal performance and user experience.