As eCommerce grows and consumers become more tech-savvy, the 2023 eCommerce conferences, trade shows, and events are a great place for retailers to learn about the latest trends in the industry. eCommerce conventions are also a great venue to network with peers and industry experts and engage with top brands visiting the show floor.
There's always something new and exciting in the eCommerce industry. In this 2023 overview, you'll find a list of the most critical events for e-tailers, B2B players, and other professionals in the field that make the whole industry tick. We included the past events, so you will know what you need to watch out for next year.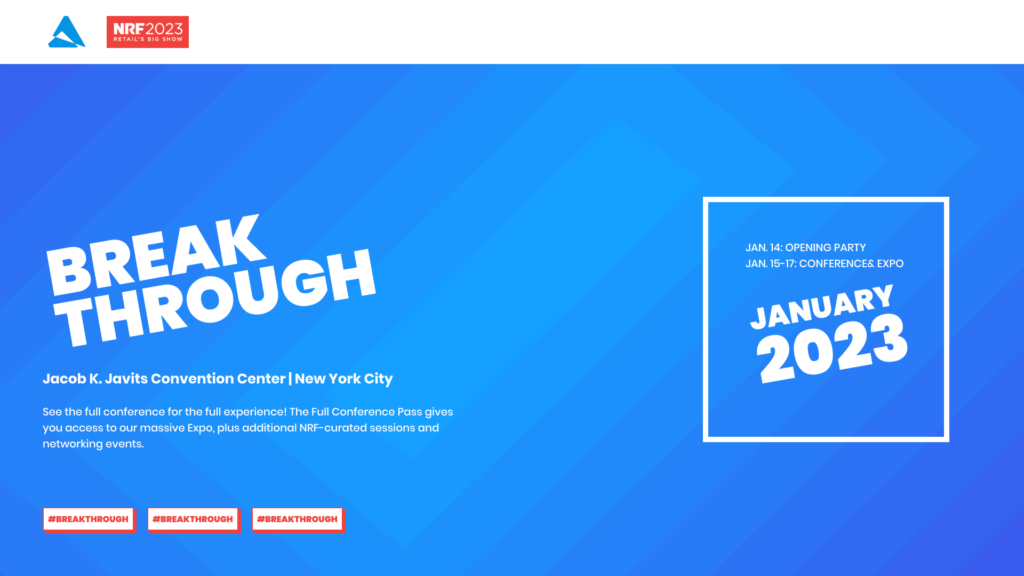 Location: Jacob K. Javits Convention Center, New York City, US
Date: January 14-16, 2024
Yes, this is not this year, but we included it here since it's one of the biggest events in January next year.
With more than 2,200 exhibitors and 200 sessions, Retail's BIG Show will provide attendees with the latest information on everything from eCommerce trends to international expansion strategies. The show floor will feature over 1,000 brands and retailers showcasing their latest products and services in the industry-leading exhibit hall.
2. Prosper Show

Location: Mandalay Bay, Las Vegas, US
Date: March 13-15, 2023
The Amazon Marketplace Expo will be held in New York on April 10-12, 2020. The expo will see 100+ service providers vying for the attention of Amazon sellers as to how partnering with them can help them thrive in their business. This is an opportunity for sellers to meet with vendors and learn about new products, services, and solutions to help them grow their businesses.
3. Adobe Summit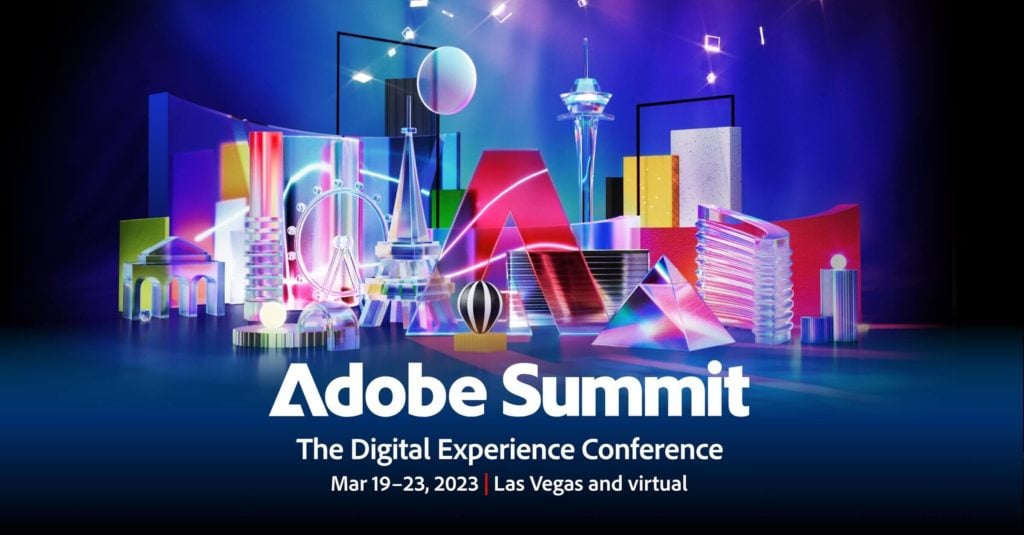 Location: Las Vegas, US | Online
Date: March 21-23, 2023
The Adobe Summit is open to anyone who wants to improve their skills as an experience maker—no matter what industry or career path they're in. You can watch any of the sessions whenever it's convenient for you, and there's no need to pay anything upfront. Just click on the link on their website to register so that you can participate in the event.
4. Shoptalk
Location: Mandalay Bay, Las Vegas, US
Date: March 26-29, 2023
Shoptalk is where thousands of retail changemakers come together every year to create the future of retail. The Shoptalk agenda covers the latest technologies, trends, and business models and the rapid evolution of consumer behavior and expectations.
5. Ad World
Location: Virtual
Date: March 29-30, 2023
Ad World is the premier global advertising event that connects you with the most inspirational and knowledgeable speakers and brands to help you take your business to the next level.
Commerce
doesn't sleep
Atwix is a full-cycle Magento/Adobe Commerce agency powering the future of eCommerce.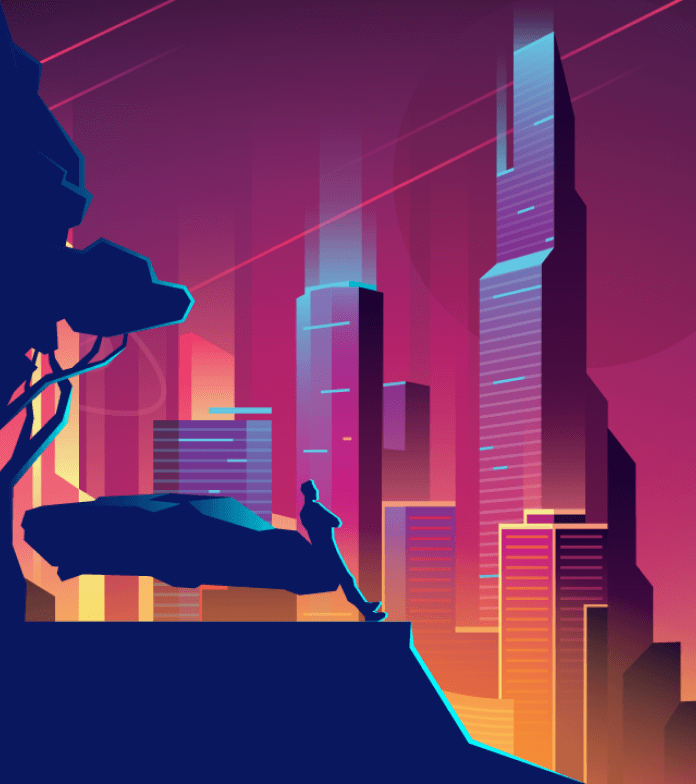 Location: Las Vegas, US
Date: April 16-19, 2023
In addition to sessions on mobile payments, trust and security, real-time payments, and how technology is shaping the future of payments, attendees can network with peers over lunch or during one-on-one meetings throughout the day.
7. eTail 2023
Location & Date: ExCel, London, UK | 25-26 April 2023
Location & Date: Hyatt Regency Toronto, Canada | 27-28 September 2023
This conference will help businesses become better through data-driven insights. The event will also help attendees maximize their potential by allowing them to network with fellow professionals. You can share experiences with like-minded individuals to create new strategies.
Location: Barcelona, Spain
Date: April 25-27, 2023
The Congress is an experience that will motivate you and help you adapt to the new reality of retail. It's a place where you can find inspiration and get the tools you need to become a winner in today's market.
Location: Las Vegas, US
Date: May 3-4, 2023
The White Label Expo is a two-day event that brings top sellers, buyers, and other entrepreneurs together to share their knowledge and ideas. The White Label Expo 2023 will be better than the last. This edition will help you become the Master Entrepreneur by helping you sell online and source new products.
Location: Ft. Lauderdale, Florida, US
Date: May 23-25, 2023
Uncover proven growth strategies from industry leaders and network with other eCommerce entrepreneurs. This annual conference will give you powerful insights and tactics for scaling your business. The topics will help you improve your revenue, reach a broader audience, attract new customers, and keep them returning for more.
11. Retail Innovation Conference & Expo (RICE)
Location: Mccormick Place, Chicago, US
Date: June 13-15, 2023
If you are an eCommerce entrepreneur, this is your chance to learn directly from some of the best in the business. RICE23 combines the most successful and visionary minds across online retailing and technology.
12. GROW NY
Location: NYC, US
Date: July 11, 2023
GROW LA gathers eCommerce's friendliest, smartest, and most approachable people. If you're a marketing professional or student looking to learn about what's next for the industry—you'll get all the tools and insights you need at this 1-day conference.
Location: Paris Porte de Versailles, Paris, France
Date: September 19-21, 2023
Paris Retail Week is the leading event for omni-channel commerce. It brings together all the sector actors and provides a unique opportunity to discover new trends, innovations, and technologies and stay up-to-date on industry news.
14. Ecommerce Expo
Location: ExCel, London, UK/ Online
Date: September 27-28, 2023
ECOMMERCE EXPO brings you all the latest eCommerce news, insight, and advice. This is where you'll get the chance to connect with 1,000s of retailers, brands, and solution providers all in one place – at the UK's biggest event for retail eCommerce.
15. Customer Engagement Summit 2023
Location: London, UK
Date: November 28, 2023
Customer Engagement Summit 2023 will be a one-day event to bring together the top CX professionals, thought leaders, and innovators from across the globe to discuss, network, and share experiences in an interactive environment.
Summary
New eCommerce conferences are popping up each year. Because so many events are on the horizon, you must investigate all upcoming shows on your own.
Whether learning about the future of eCommerce or buying products for your online store, these 2023 eCommerce conferences have everything you could want. Your only challenge is to find which 2023 event best suits your needs. Good luck!