Lunifera
Lunifera is one of the main Russian retailers of Korean cosmetics. Based in Moscow, Lunifera founders are aiming to disrupt the domination of cosmetics that originates from USA and Europe by providing a variety of cosmetic and skincare products from the best Korean brands.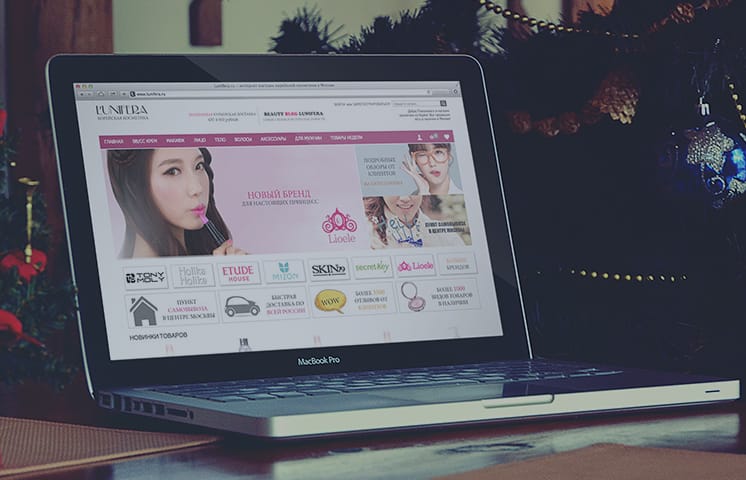 We have helped Lunifera with a variety of improvements on their Magento store including frontend and backend performance optimisation.
In turn, we are very excited to continue improving Lunifera's website and helping their business go onto the next level.
"How was it? Firstly we were surprised by the service. Beyond all doubts – this is the best development company ever! We exactly knew what they were doing during the whole project. No need to ask: "how is it going", "when will you start", "how long does it take" and so on. The second thing: they created a test site and made all the changes on it. This is really important if you already have a live store. If it's closed, you lose the clients and money. Third: how fast was it done! Our project list included about 50 tasks (design and functionality) everything was done in a Month. All the changes were transferred to our live site during 30-40 minutes. That was really cool! What we have now: site loading decreased from 5-7 sec to 1-2 sec, all the annoying bugs were fixed. Design part was done exactly how we draw (sketch) and even better. We were so impressed! Previously we worked with different development companies (on other project) but we've never saw anyone working like this. Everything was smooth, fast and professional. We would like to THANK Atwix Team for taking our project and hope to work with you again, cause we already working on a new task-list for you!" – Elizaveta Zadorina, Director of Online Business